A little different air horn mount
---
At some point after buying my Elise a few months ago, I found out that the horn didn't work at all. I did hear the relay clicking, so I figured that it was the actual horn that had failed. A little research showed that it's not an uncommon failure, and since I've got a Fiamm air horn in my Elan, it was a no-brainer to do the same with the Elise. I actually had an old extra Fiamm lying around but the splitter had broken, so I decided to just buy a new one:
https://www.amazon.com/gp/product/B000G3KRQ8/
I removed the front undertray and looked around in the available space. The stock horn mounts by the right front, and accessing the bolts holding it in is not simple so I just let it be for now. One thing that's a pain is that the stock wiring is pretty short. You have to reach around the back and pull them out from the back of the horn, and they barely reach around the edge of the fiberglass. You can see the connectors just to the left of the horn in this picture: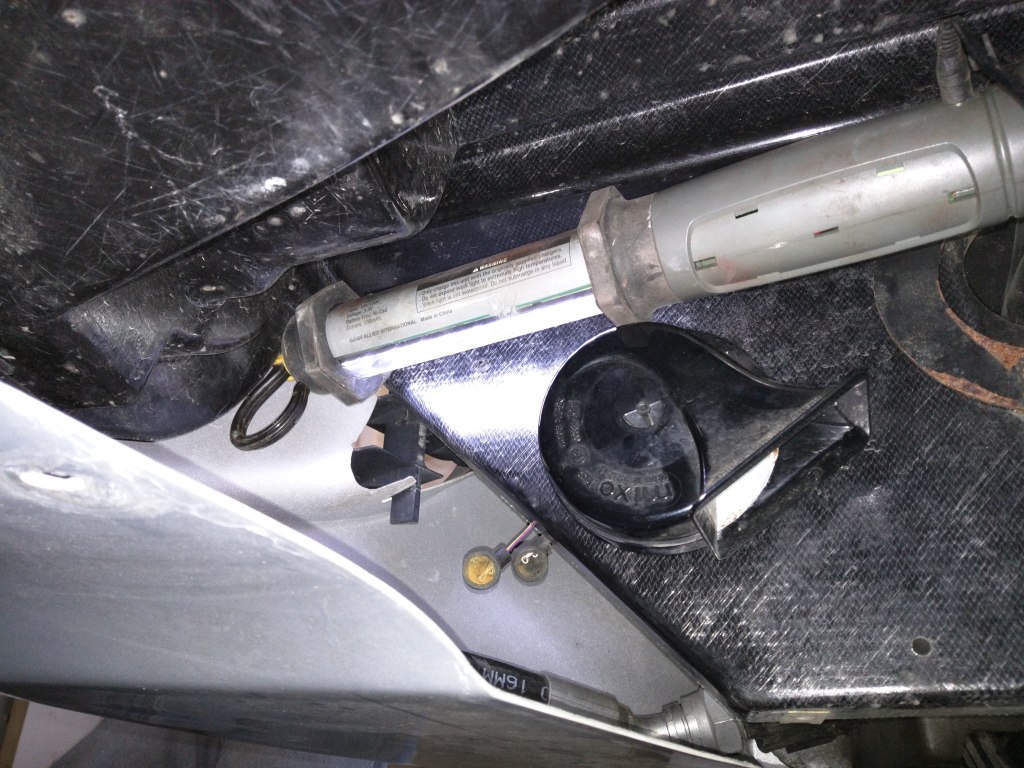 I pulled off the front grille and looked around there and found it nice and empty - a perfect place to mount the trumpets for maximum volume! I didn't want to mount the compressor there; I'd rather keep it out of the elements. I noticed a nice hole heading to where the stock horn was - presumably that is used for foglight wiring if you have it.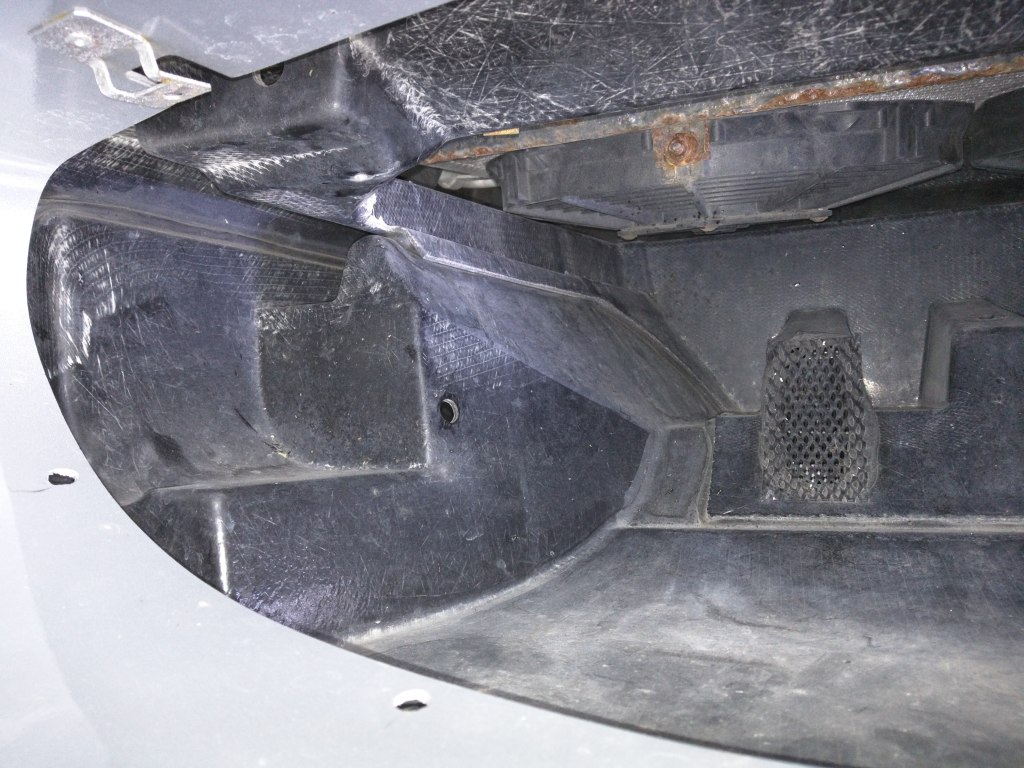 First step was to mount the compressor. I made up some short wires to extend from the air compressor to the stock wiring: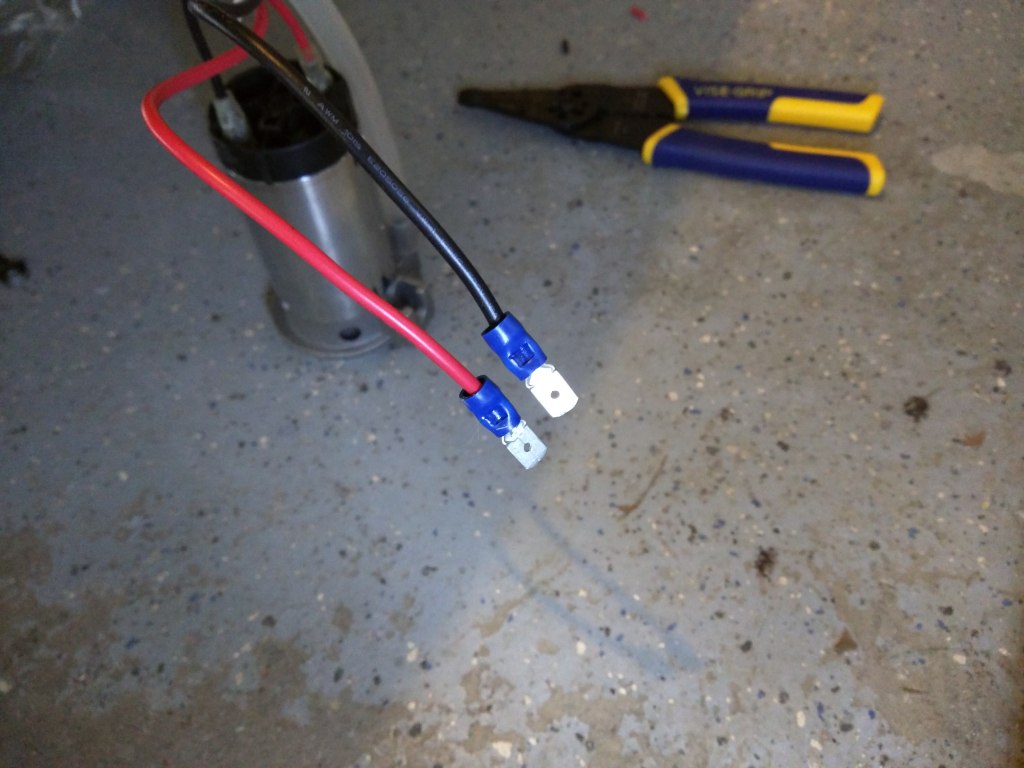 I mounted the compressor by the stock horn in an area where I could access the back of it in order to tighten up the mounting bolt.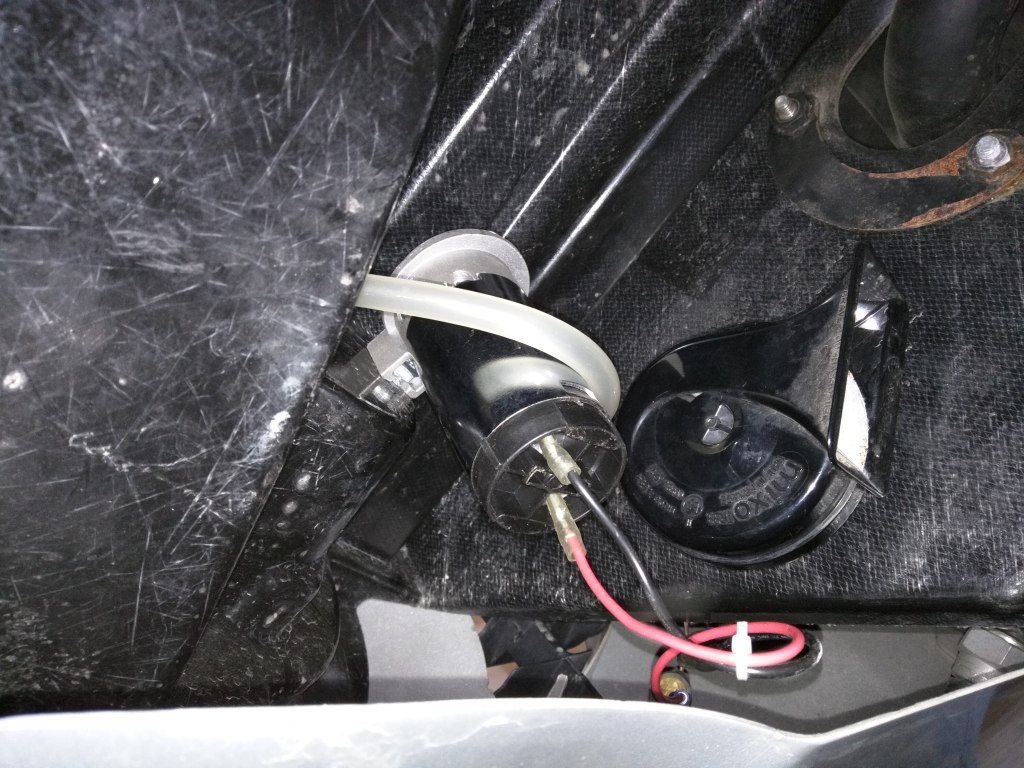 The hole that I planned to put the air hose through was just a tiny bit too narrow, so I drilled it out just a little and slid the air hose through.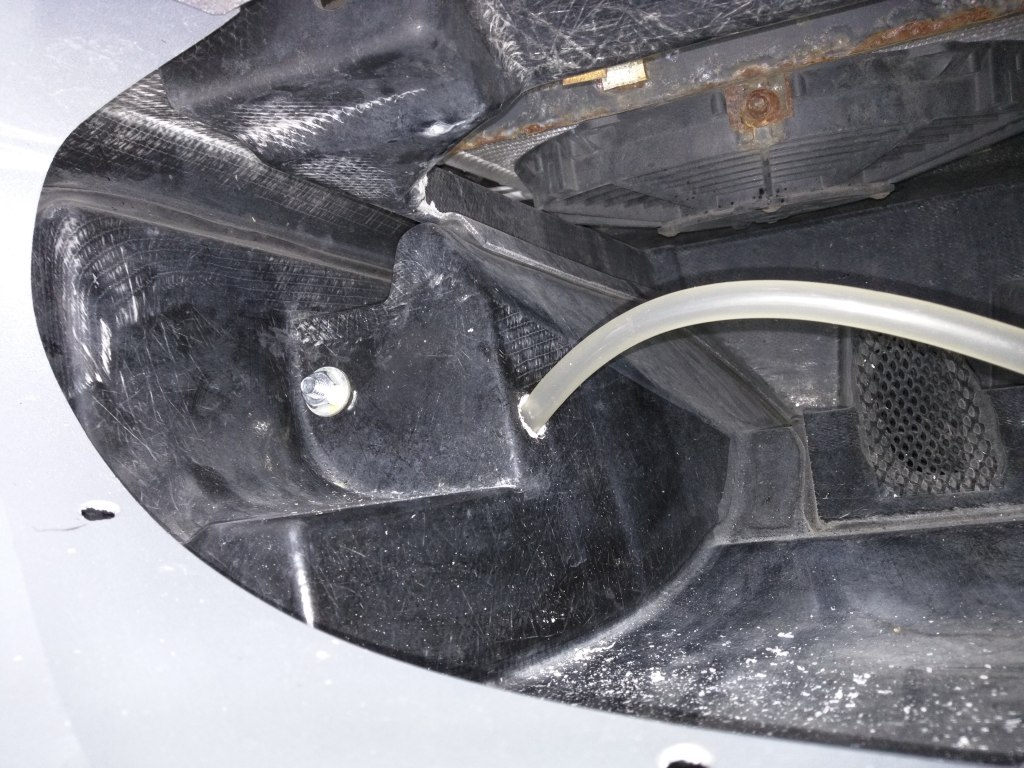 Unfortunately, I didn't take a picture of the trumpets mounted! I'll take that next time I'm in there. Anyway, I bolted them in as far back as I could, to minimize any water or crud coming into them, and they are angled just slightly downwards in case any water does get in them.
My only real problem was that, despite checking carefully, I was an idiot and initially connected the wiring backwards, meaning that the compressor was sucking air, not blowing it. Once I got that figured out, it worked great and is REALLY LOUD and has the classic sports car sound. As expected, it immediately blew the stock fuse, which I replaced with a 15A that I had on hand. I will probably go to a smaller fuse at some point - it sounds like a 10A should work OK. I know that to do it properly, the relay should be installed, but considering that the horn is rarely used and when it is, it's only for short bursts, I am not too terribly concerned about the wiring.
One problem was that my front license plate mount broke when I was reinstalling it. It's one of those that screws into the tow hook mount, which is fairly rusty on my car. The bolt looked like it had already broken once in the past, and this time, I wasn't tightening it particularly hard but the bolt broke completely and there's not enough left to salvage it. Guess I'll be looking at another front plate mounting option...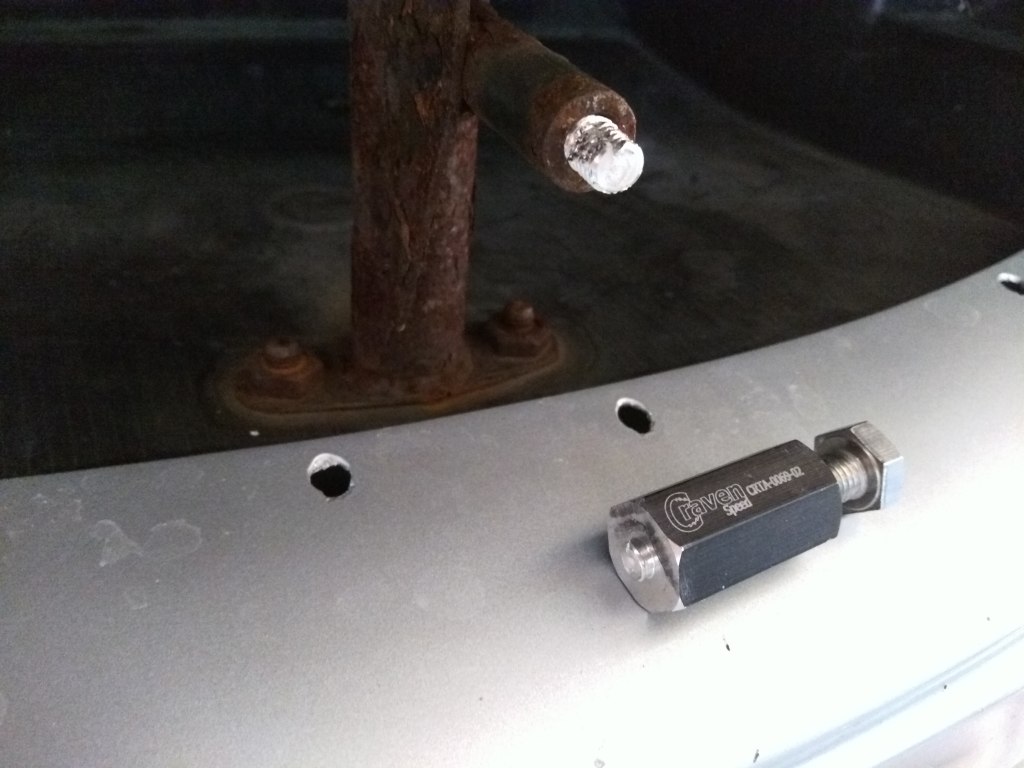 ---
2013 Subaru BRZ, 2005 Elise, 1965 Elan S2
---
Last edited by Groucho; 07-05-2016 at

10:34 AM

.
Currently Active Users Viewing This Thread: 1

(0 members and 1 guests)