OT: Serpent Express Soft Side Trailer Cover
---
Hey guys, Wanted to share a project I have been working on for the last 3 months and finally put the finishing touches on today.
I bought an open trailer last year for hauling my Lotus to the race track and my Corvair to distant shows. Then the first time I had it out last July coming back from the track w/ the Lotus I got caught in a hailstorm. I saw another guy at the track with one of these trailer setups and thought it looked cool. They are made by a guy from Salt Lake City and add only about 400 pounds to the trailer weight. The kit comes with the corner gussets and bases, as well as the cover itself custom made for your trailer. The rails and side hold downs are made with 1/2" and 3/4" steel conduit wrapped with pipe insulation that you buy at Home Depot and cut to the appropriate lengths.
The kit is custom made for what you haul in it, so the angles and peak height, as well as the door locations, depend on what your needs are.
It turned out to be a huge project to install, stretch and adjust in place but it came out nicely. I sealed the floorboards of my trailer w/ backer rod and self-leveling concrete sealer. It's not completely watertight but pretty close.
The company is called Serpent Express. They mostly sell pre-installed kits like this with trailers but some guys like me are crazy enough to order one and try DIY installation.
Before: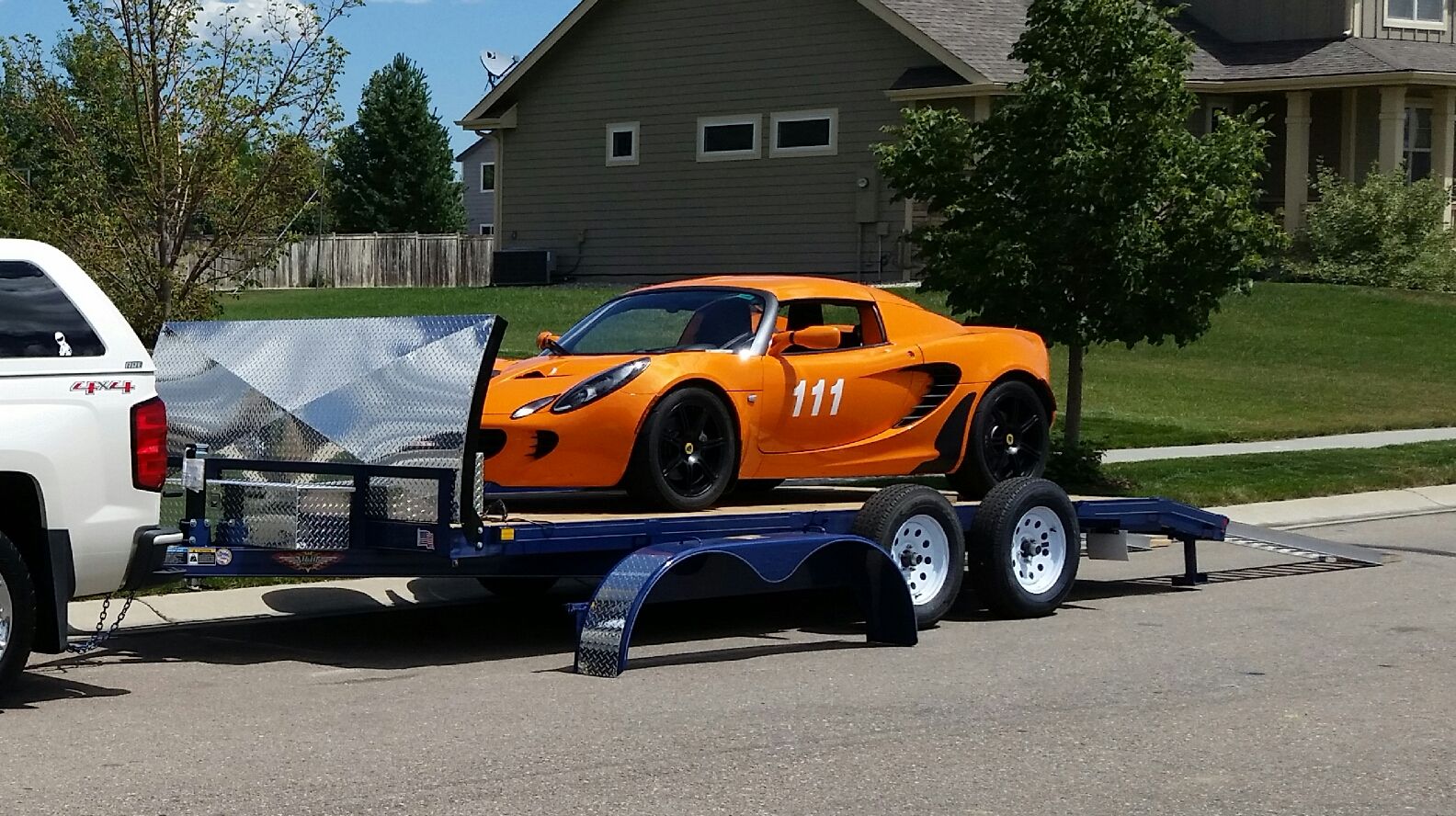 In progress: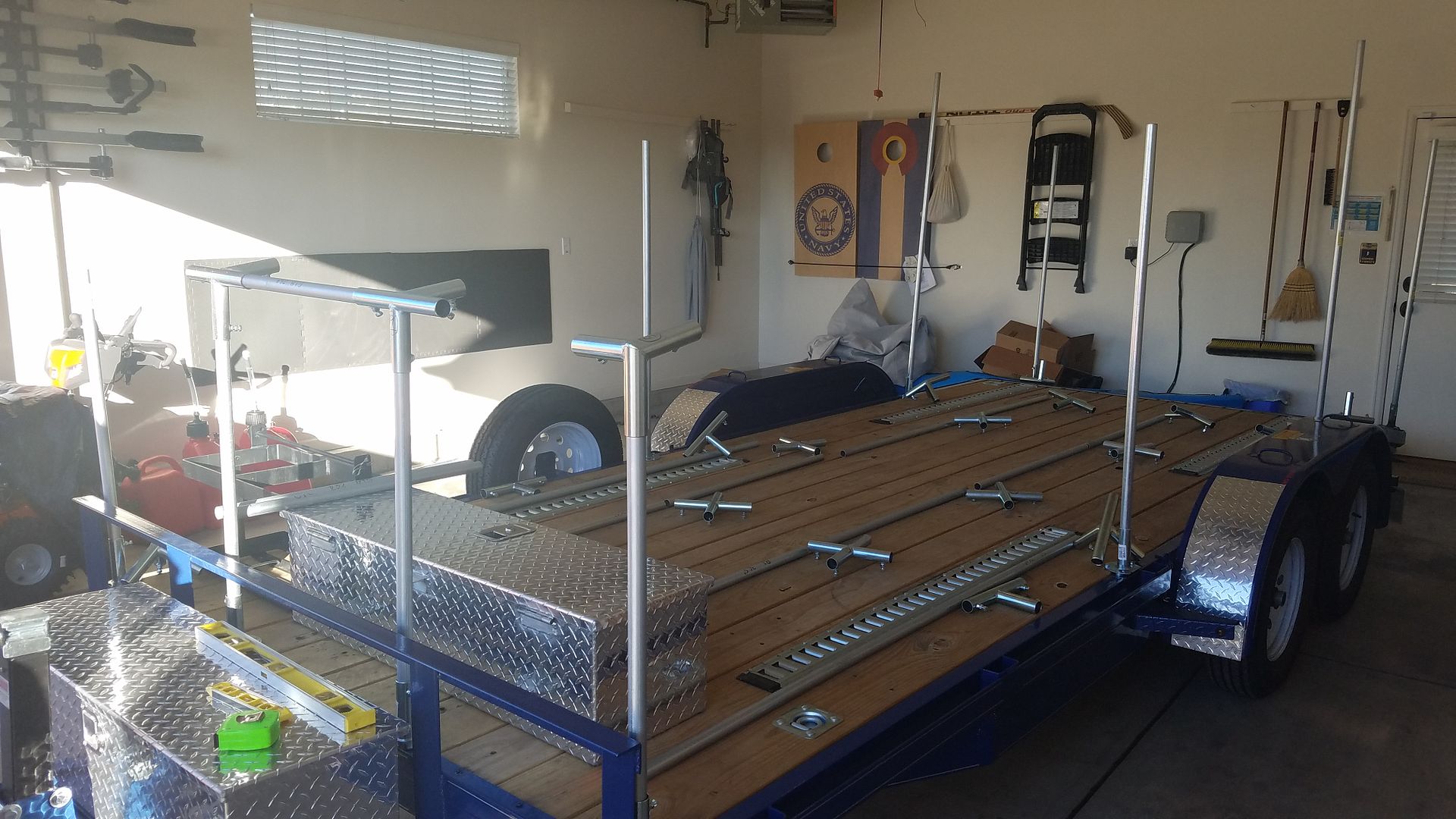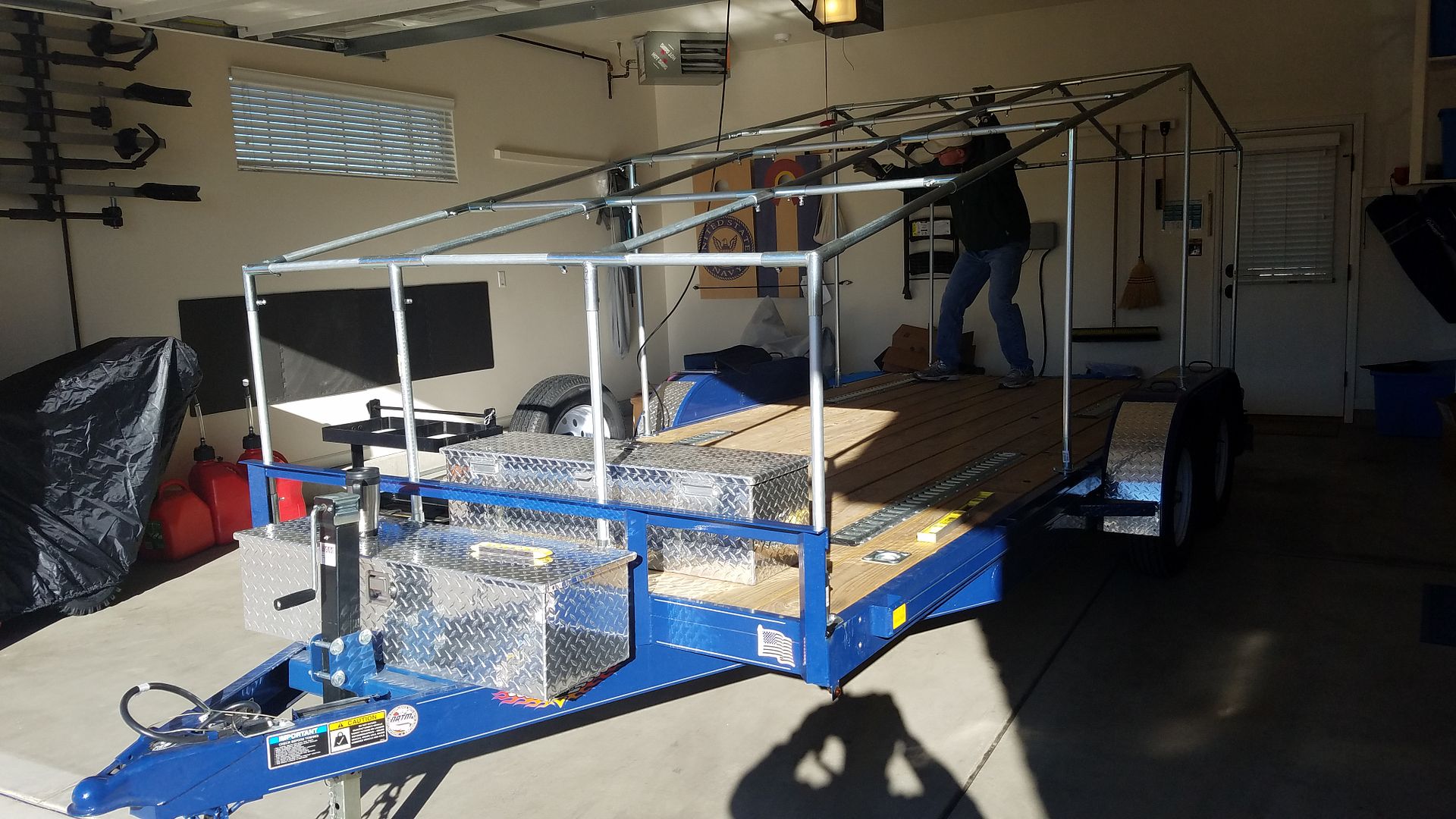 After: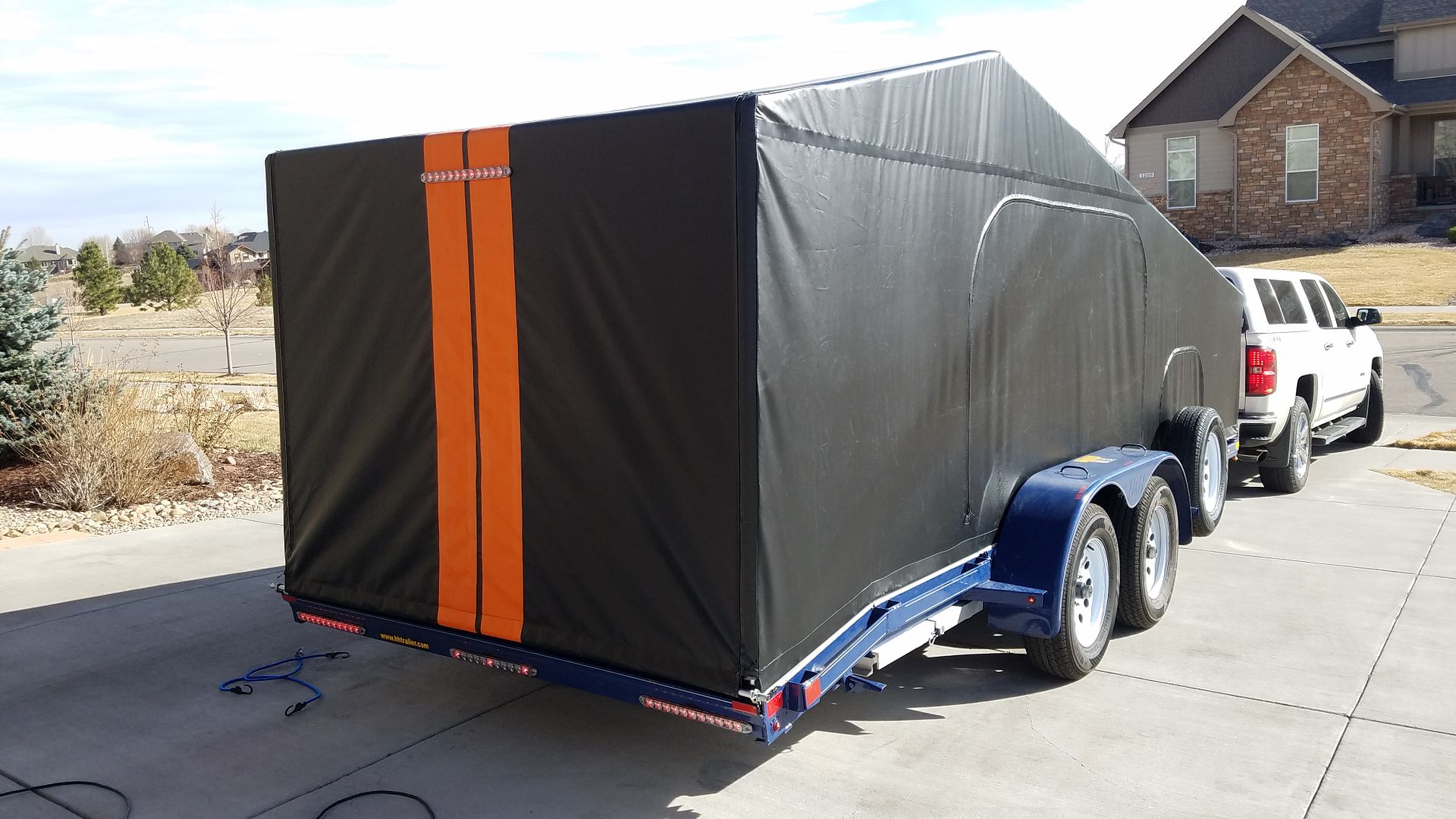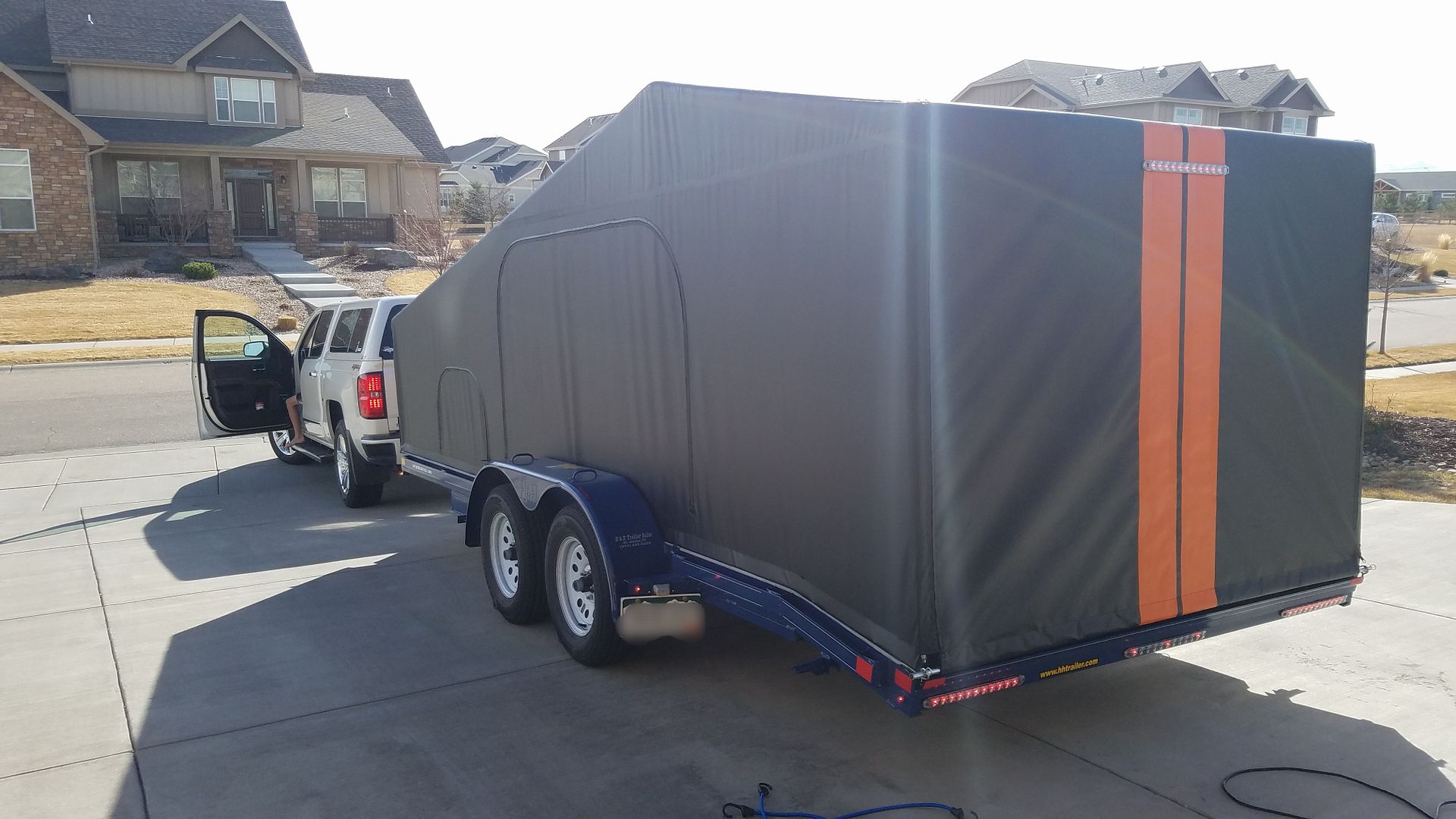 ---
Nick____________
2005 Elise - Chrome Orange (SOLD)
2004 Porsche 911 GT3
---
Last edited by Nickshu; 02-19-2017 at

03:17 AM

.
Currently Active Users Viewing This Thread: 1

(0 members and 1 guests)