Registered User
Join Date: Sep 2011
Posts: 57
Lumbar Support Leak
---
Hi all. My lumbar support inflates well, but slowly deflates over about 60 minutes.
What is required to remove the lumbar support air bag and tubing? Is there a part that regularly fails that I should look at first?
Thx
I haven't really heard of a failure on these systems. I would start by removing the seat from the car and tracing the hose back from the bulb/valve unit into the seatback. I suspect you will find a fault at the valve or along the hose.
---
Mike

'83 Esprit Turbo (The Fabulous Trashwagon)
'87 Esprit Turbo (FrankEnSPRIT)
'90 St Tropez Turbo
'04 Boxster S
'05 CO Elise, LSS, Touring, Hardtop, among others
I've got the same problem on my S4s. Please share if you find something.
Mark
Registered User
Join Date: Sep 2013
Location: St Pete, FL
Posts: 105
i couldn't get mine out even with my seats upside down in my living room. The bladder seems glued to the frame but i don't know that for sure. Anyway, the plastic hose disintegrated. i replaced it with silicone vacuum hose, superglued and zip tied around the barbs of the bladder and bulb. Likely your hose is cracked
Registered User
Join Date: Sep 2011
Posts: 57
After submerging the bulb and hose into soapy water, it appears the bulb is leaking air from the valve at the end of it. Wondering the best place to pick one of these up that isn't 'Lotus Priced'
Wingless Wonder
Join Date: Jun 2004
Location: In the Back of your Mind
Posts: 5,340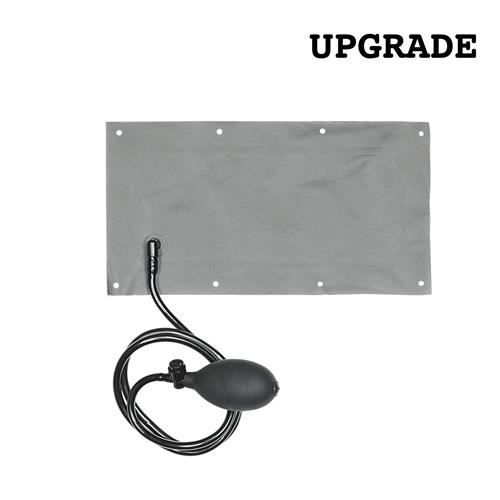 This was for the Mustangs in the late 80s. $50 USD.
Don't know how much "fettling" it would require. Appears to be EVERYTHING...bulb, hose, bladder.
https://lmr.com/item/CS-21004/Corbea...ble-Lumbar-Kit
---
Atwell Haines
'88 Esprit
Succasunna, NJ USA

"Not all angels have wings." - Turbo R
Currently Active Users Viewing This Thread: 1

(0 members and 1 guests)