Registered User
Join Date: Jul 2006
Location: CT, Shoreline area
Posts: 1,815
would love to see a video
I had the "build your own locost" book but felt like I was cruising for a divorce with any other projects so I sold it on ebay!
Registered User
Join Date: Mar 2007
Location: So Cal
Posts: 1,964
Congrats, that's just an awesome looking ride - must be a blast to drive. What's the HP and torque #'s? That's on my bucket list to own, a 7-variant! Happy and safe motoring! How's the acceleration and handling compared to your orange Elise?
---
Modded but still NA!
Looks like the engine is farther back than on most of these cars. Good!
---
Phil Ethier Minnesota USA
1973 Triumph Stag LE22439UBW "uncle jack", Sapphire Blue
2004 Suburban 8.1, Sport Red
2005 Lotus Elise, Bordeaux Red Pearl
2017 Ford Fusion (wife had to stop driving manual due to shoulder problem), Oxford White.
2006 Gulf Stream Conquest Super C
http://www.mnautox.com
Go Kartt
Join Date: May 2010
Location: SE Michigan
Posts: 305
Sorry,no videos yet,I just bought in September-I finished out the autocross year in my Rotary powered Spitfire (RotoSpit). As far ar HP and torque it has 135Hp and about 87LBs. of torque,but it seems to accelerate at least as fast as my supercharged Elise does 0-60! Handling wise I'm sure it will blow the Elise away-it is of course,a dedicated autocross car...
Here is the RotoSpit in action: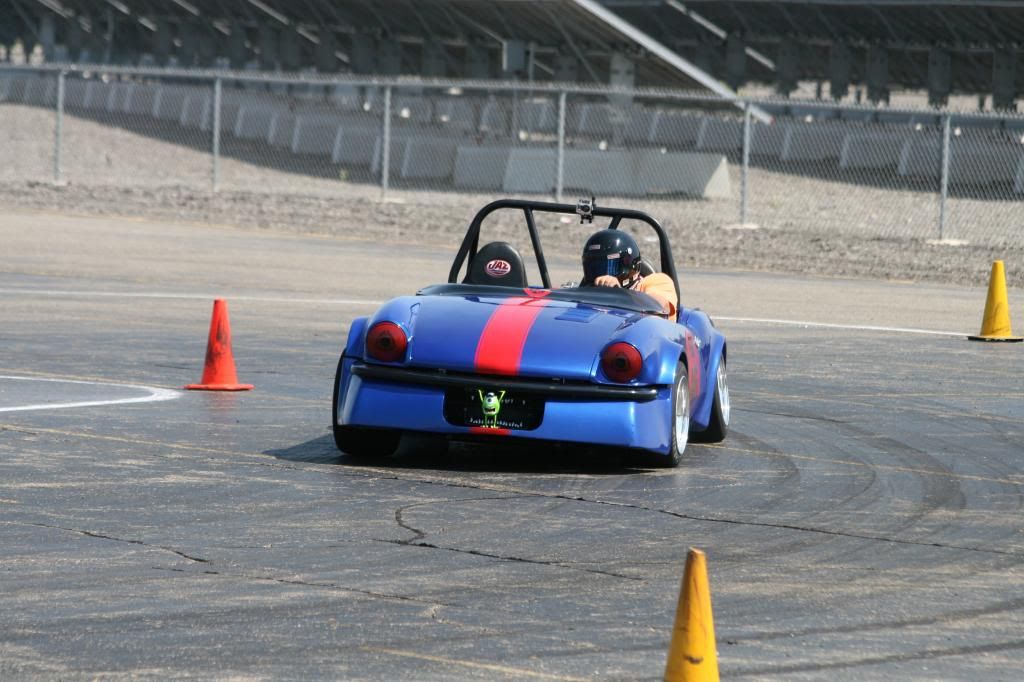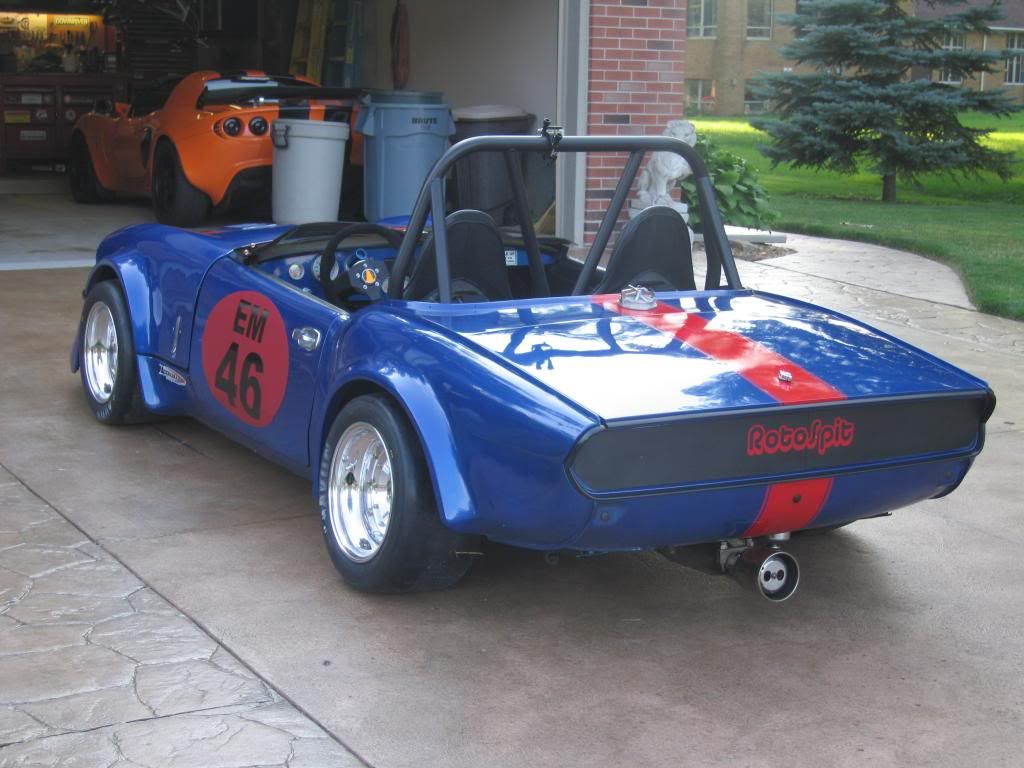 Is this the former Grassroots Motorsports RoSpit, or have you made this one yourself?
Go Kartt
Join Date: May 2010
Location: SE Michigan
Posts: 305
Currently Active Users Viewing This Thread: 1

(0 members and 1 guests)