Registered User
Join Date: Mar 2010
Location: Marietta
Posts: 74
Forged Performance: Lotus Elise Modifications
---
Today we are wrapping up a clutch install on a beautiful orange Lotus Elise. The owner brought his car to us after hearing we have a Lotus Certified Master Tech on staff here at Forged Performance. That, along with our extensive track experience and track day car set-up knowledge makes us a favorite amongst the people in the Lotus community. The car owner also wanted us to perform some maintenance work and install upgraded motor mounts as well. Here is a quick rundown of the parts we installed:
• ACT Street Clutch and Lightweight Flywheel
• Powerflex Motor Mount Inserts
• Oil Change with Motul Chron 300V 10W40
• Replace Serpentine Belt
• Full Brake Flush and Bleed Using MOTUL RBF 600 Brake Fluid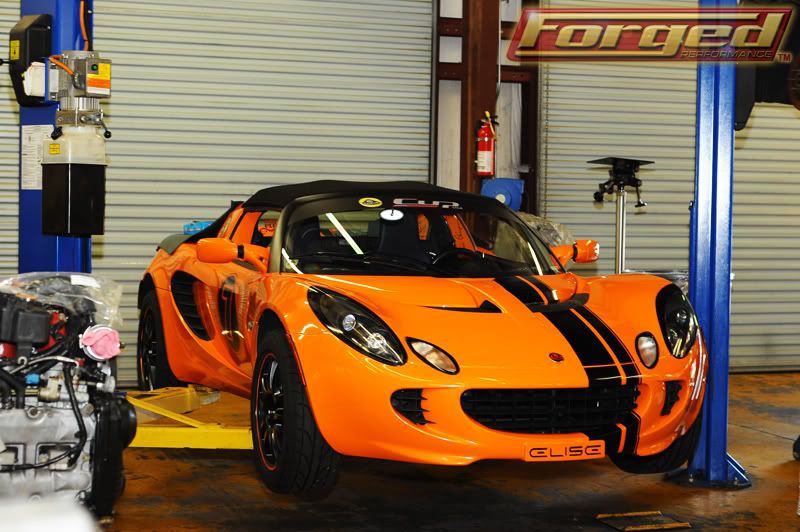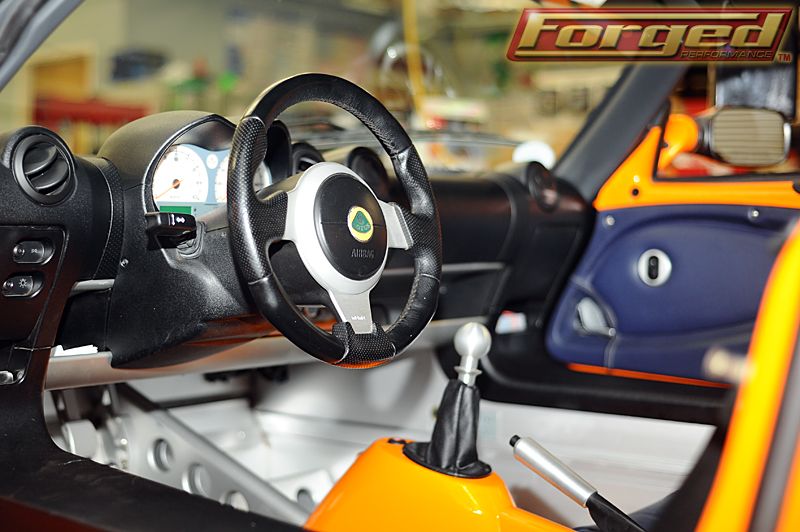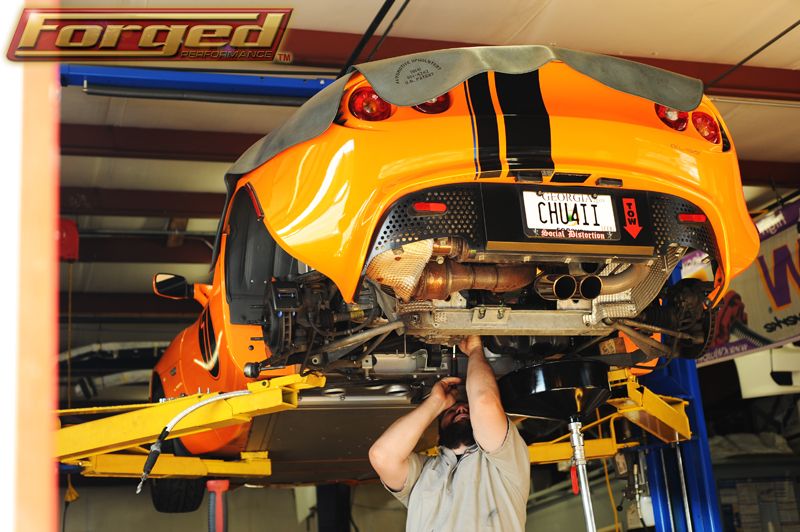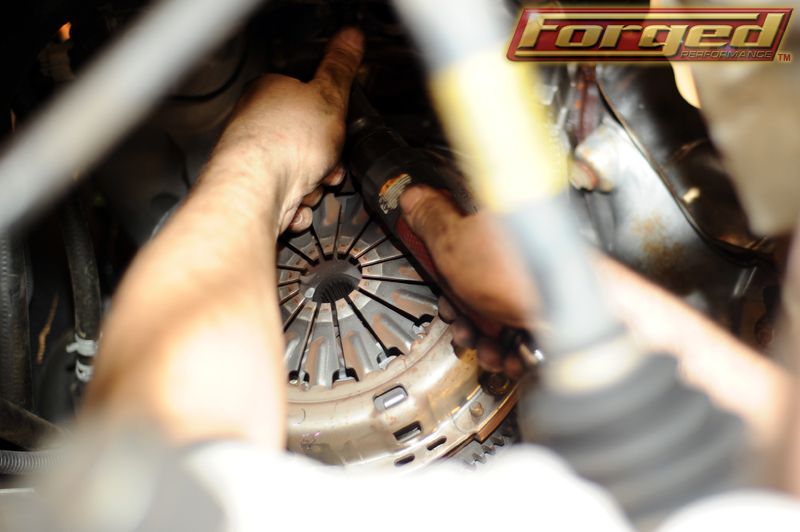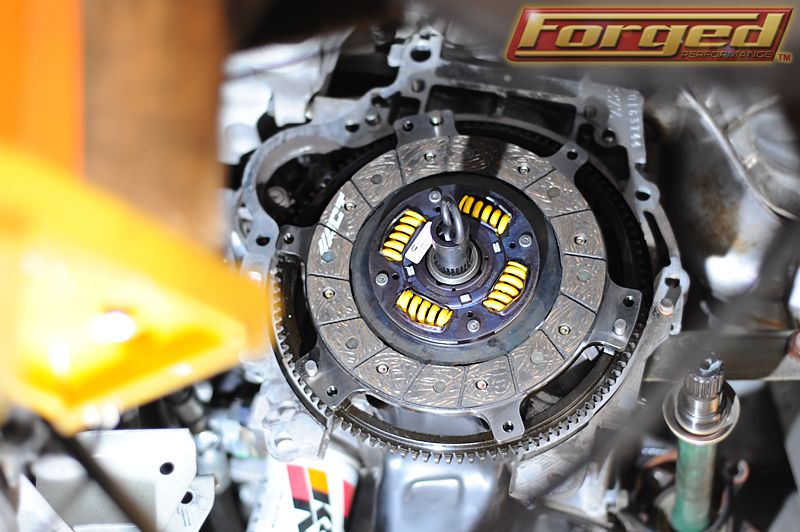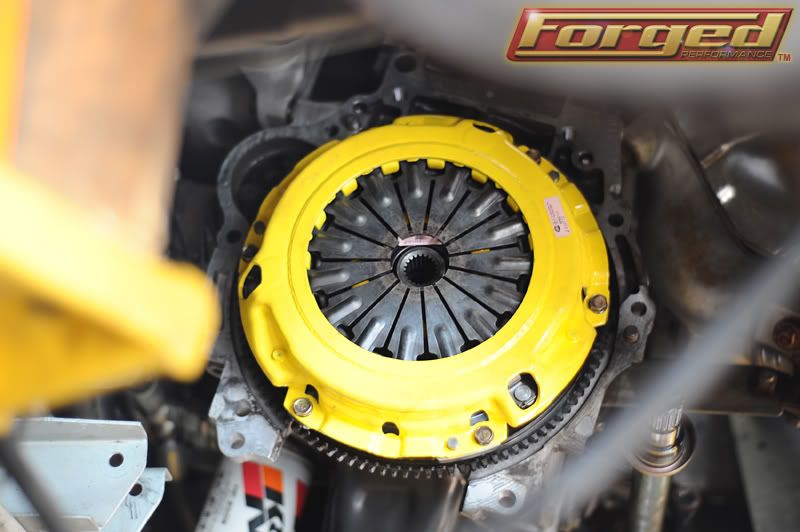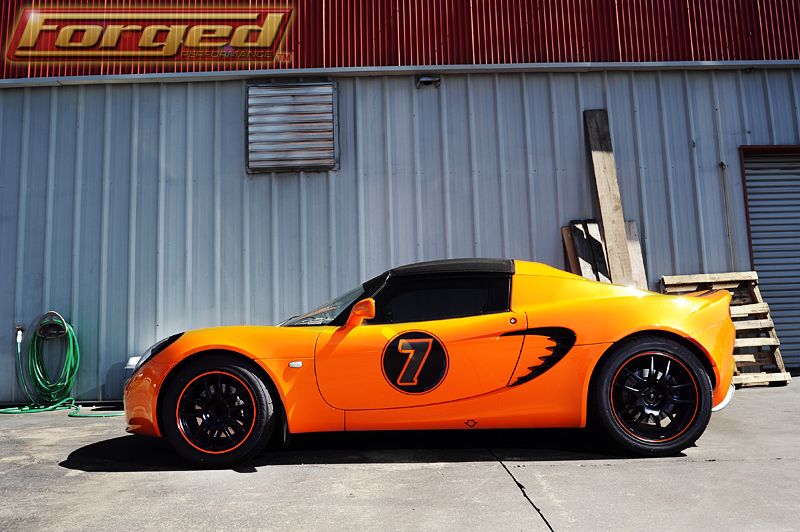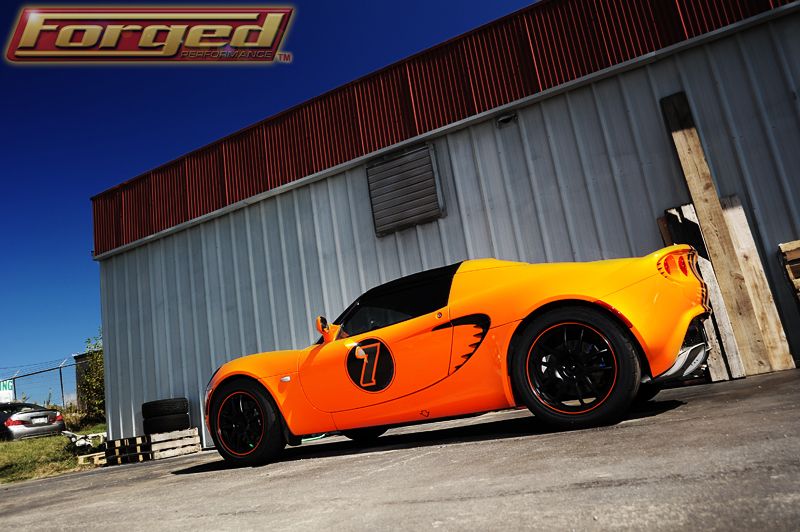 Wow...look at all the great DECALS on that car !!!
)
---
Elise #2292
(SOLD)
/ CO / Starshield / Nitron Sport SA / RTDbrace / Uprights machined / Down Low rails / DBA 4000 Wiper Slot Rotors/ V1 / SS lines w/Pagid Black / G-Pan / Odyssey PC680 with RLS Bracket / Difflow 5 Element diffuser / Stebel Nautilus horn
www.theapexinn.com
" I started flying when Sex was safe and Hang Gliding was dangerous "
Registered User
Join Date: Sep 2011
Location: Atlanta Georgia
Posts: 19
Tray,
Looks like a great job on Keith's car.
I'm picking up an 06 Elise next week and he is doing the paint protection film installation.
Based on my PPI I'm going to need new brake pads and a brake fluid flush and change within the next few months. Might as well get the oil changed too since it will already be on the lift.
Can you email me a price for:
Brake pads all the way around
Flush and replace brake fluid
Oil change
[email protected]
Thx,
Scott
Very cool. I have to remember you guys next time I need some service.
---
05' Elise
-
REV400
, PPE Header, Quaife LSD, Ohlins, BOE Silent Touch, LETSLA, ACT HDSS, Fidanza flywheel, BOE CAB Intake, BOE Catch Can, V2 Fuel Tank, V2 Steering Arms, BWR sway bar, ForcedFed CF splitter, Manly's engine mounts, All Mesh Grilles, Volk CE28 wheels
Such moderate
Join Date: Sep 2010
Location: USA
Posts: 6,728
are the door panels blue?
Quote:
are the door panels blue?
They sure look like they are. Car looks great but those panels look bad in that car.
Registered User
Join Date: Sep 2011
Location: Atlanta, GA
Posts: 29
I've had a very bad experience with Forged Performance. PM if you are considering taking your Lotus there.
Currently Active Users Viewing This Thread: 1

(0 members and 1 guests)