Registered User
Join Date: Jul 2012
Location: Rochester, NY
Posts: 74
18x8" SSR Type C, Gold, 5x100, Qty: 4, used tires
---
I know it's a long shot for this size on here, but I figured I'd try. Sold my second Elise recently, and now it's time to get rid of some other unneeded accessories from my other car.
Up for sale:
Wheel: 18x8" SSR Type C
Color: factory gold
Bolt Pattern: 5x100
Quantity: 4
Includes: Center caps, tires
Offset: +51
Price: $950 + shipping
No trades; I have my stock wheels and my snow set.
I will be *pretty* firm on my price. I am fine with shipping but I will not cover shipping costs. Please PM first and then we can go to email/phone/text.
They are currently stored in my basement, but on them are Hankook Ventus V12 summer tires (245/40/18) which are pretty worn. They would last you 2-4 weeks as one is showing high wear on the inside of the tire. I don't consider these tires part of the price, I just don't want to take them off since they will help protect the wheels during shipping/transport. They were only used in spring/summer/fall. I have a dedicated snow tire set.
There is minor curbing on one wheel, on the very outer lip closest to the tire. Spokes are all fine. I cleaned them often (every 1-3 weeks) and sealed them a couple times a year. Sealed with Hydro2 Silica Sealant last fall before storage.
Why am I selling? I use this car for a 12-mile highway drive to and from work, and a couple yearly road trips to WI; the stock 17s are more comfortable. And I have no idea how much longer I'll have the car, so I might as well slowly get it back to stock and not put money into new tires that I would never see the full life of.
All wheels: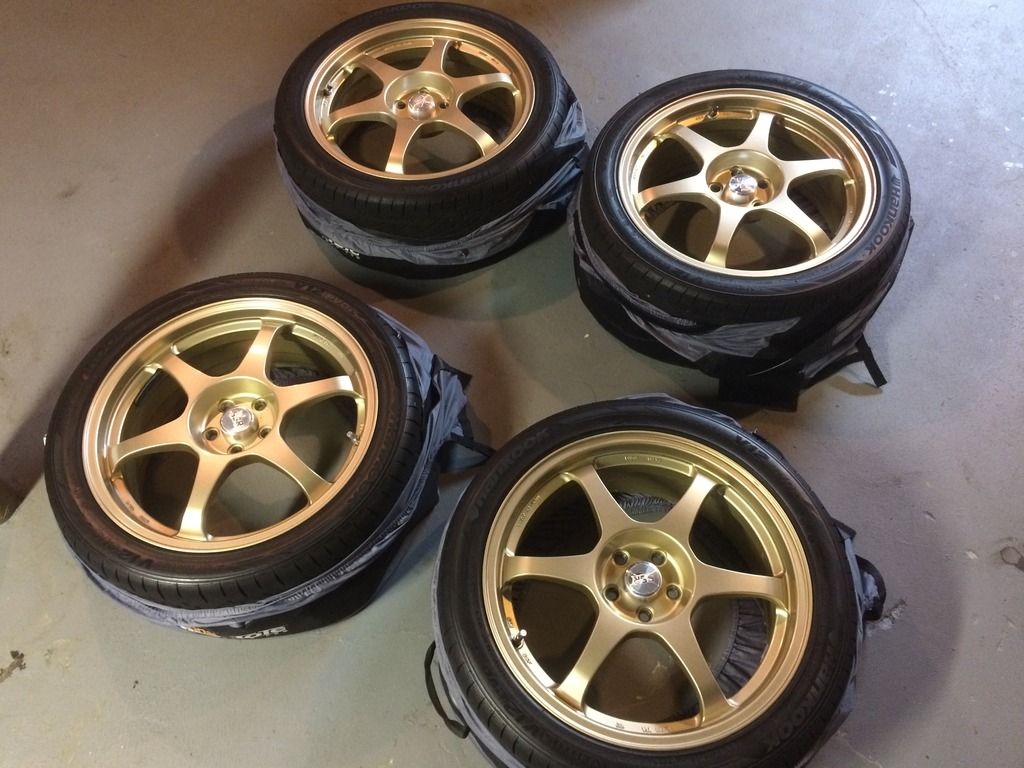 Wheel #1:
Wheel #2: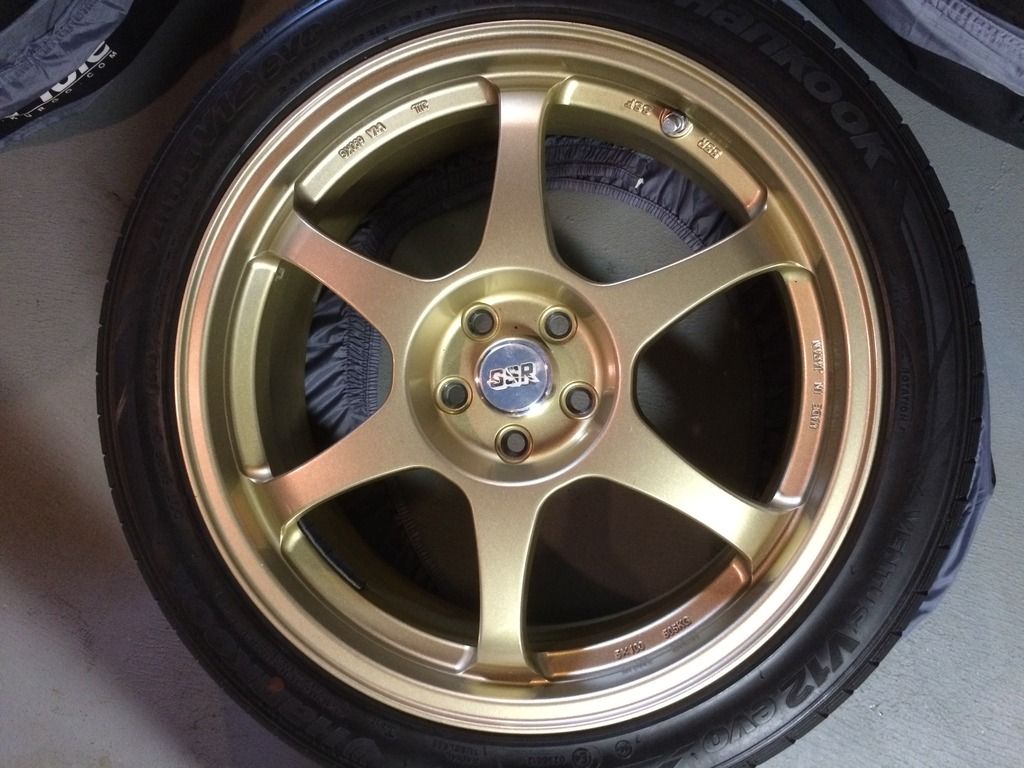 Wheel #3:
Wheel #4: curbed one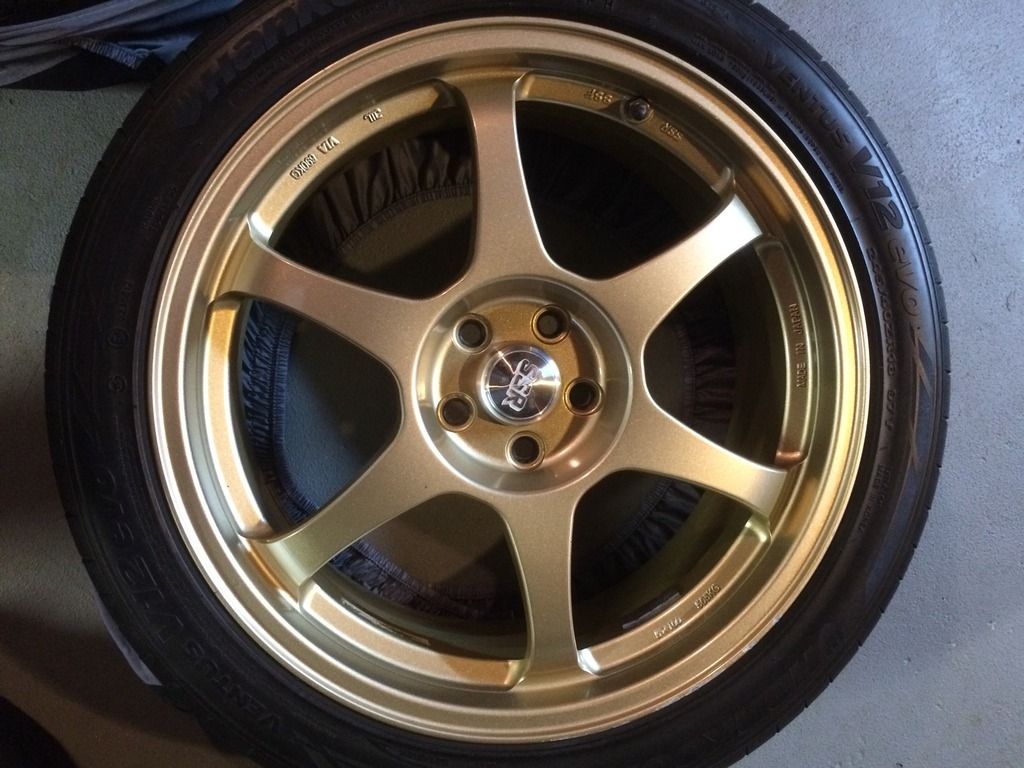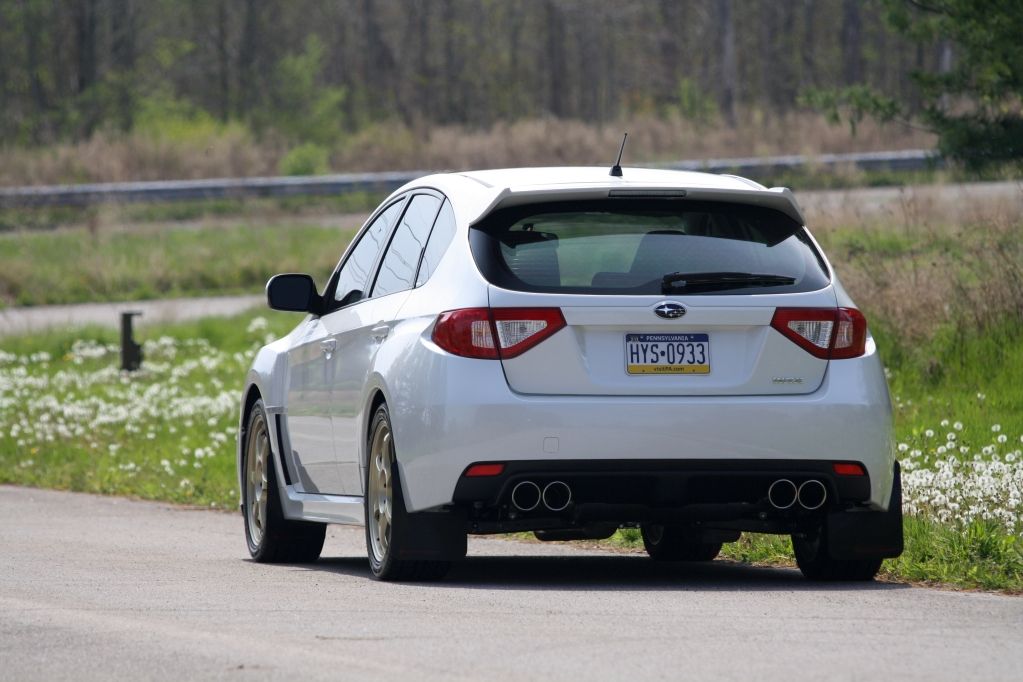 Currently Active Users Viewing This Thread: 1

(0 members and 1 guests)