Registered User
Join Date: Jan 2017
Posts: 5
Quote:
We actually sent a prototype to a LT member to fit and give feedback but never heard from him again...
What a *&#@!
I really hope this projects bursts back to life. If I could find an affordable clear Exige hatch, it could change my future Lotus buying plans!
who stoled it? I'm sure that there are some LT members that live nearby that can go all libtard paid protestor on them.
---
** save ~10 lbs gain 1 hp ** EQ: Y=(190*X) / (1984-X) where Y is (HP) and X is (lbs)
'07 Lotus Exige S310
WTC 2
CFRP dry carbon
---
Quote:
Been lurking on the Japanese car website minkara and drooling over the cool JDM parts that Japanese Lotus owners enjoy.
MT-Draco is a pretty obscure Japanese aftermarket company making CFRP parts. Their most interesting product is this carbon/polycarb Exige hatch that is very F430-ish. Not much information is out there on it or even decently sized photos. My understanding is the company made a small batch and that's it and actually due to rising carbon prices they have stopped making it. Just as well though since it costs over $5k USD
But anyway, I figured I would share the cool pictures I found of it with yall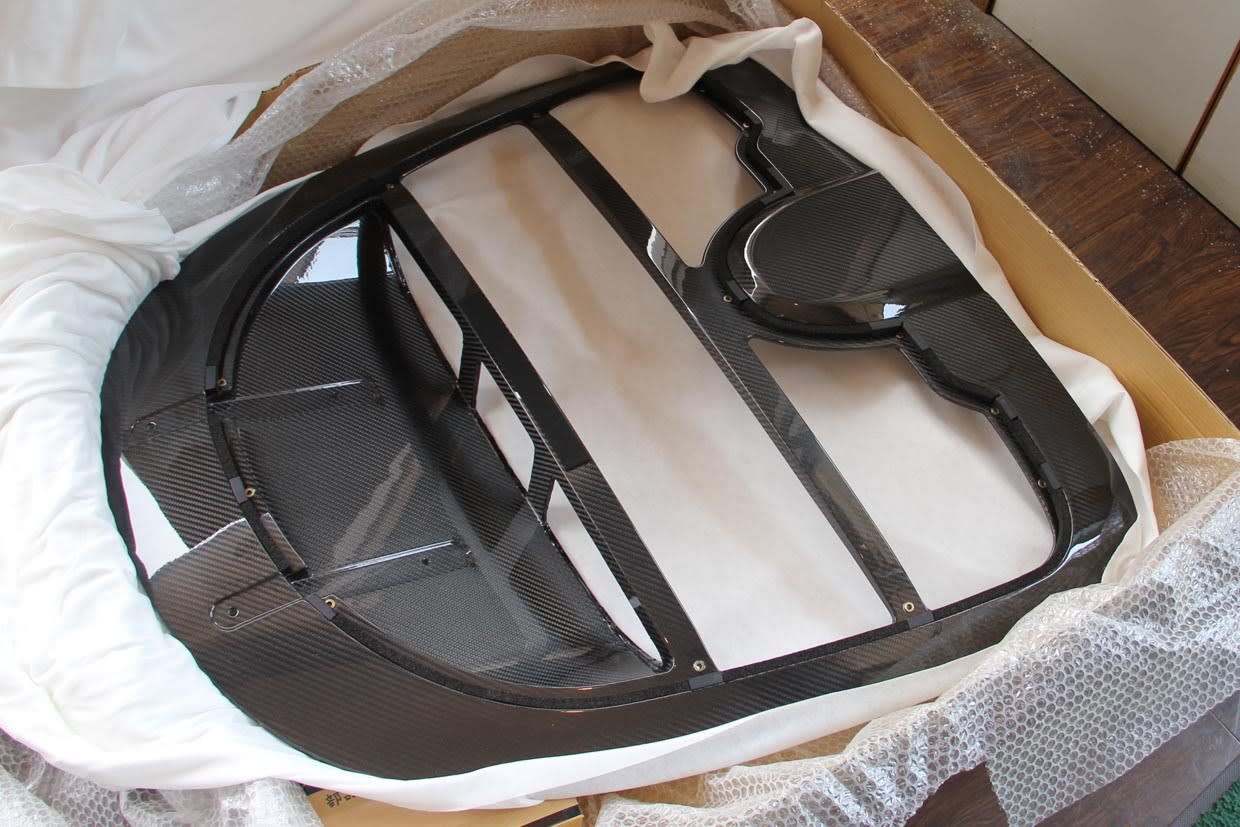 Thanks for your comment.
Front rip spoiler & front access panel is still available.
from MT-DRACO
Was there a weight for this hatch?
---
** save ~10 lbs gain 1 hp ** EQ: Y=(190*X) / (1984-X) where Y is (HP) and X is (lbs)
'07 Lotus Exige S310
WTC 2
Last CFRP engine hatch had sent to USA.


And front spoiler and front access panels are still producing by order.




from MT-DRACO
Currently Active Users Viewing This Thread: 1

(0 members and 1 guests)