Lotus Elise 2006 for Sale in Canada, Ottawa
---
Lotus Elise 2006, Laser blue, 33 000 km.
Hard top + soft top
Lotus Exhaust stage II + original
Tourning pack : Leather seats and door panels, interior stowage net, thermal and noise insulated soft top, additional sound deadening in the body and chassis and full carpet set (black)
Sport pack : Forged aluminum 7 twin-spoke alloy wheels, Track-tuned Lotus Sports Suspension10% increase in spring rates, better tires (tires brand new, less than 2000km) and traction control
Tarp
I changed the pads of the car for better comfort. This car has NEVER been tracked.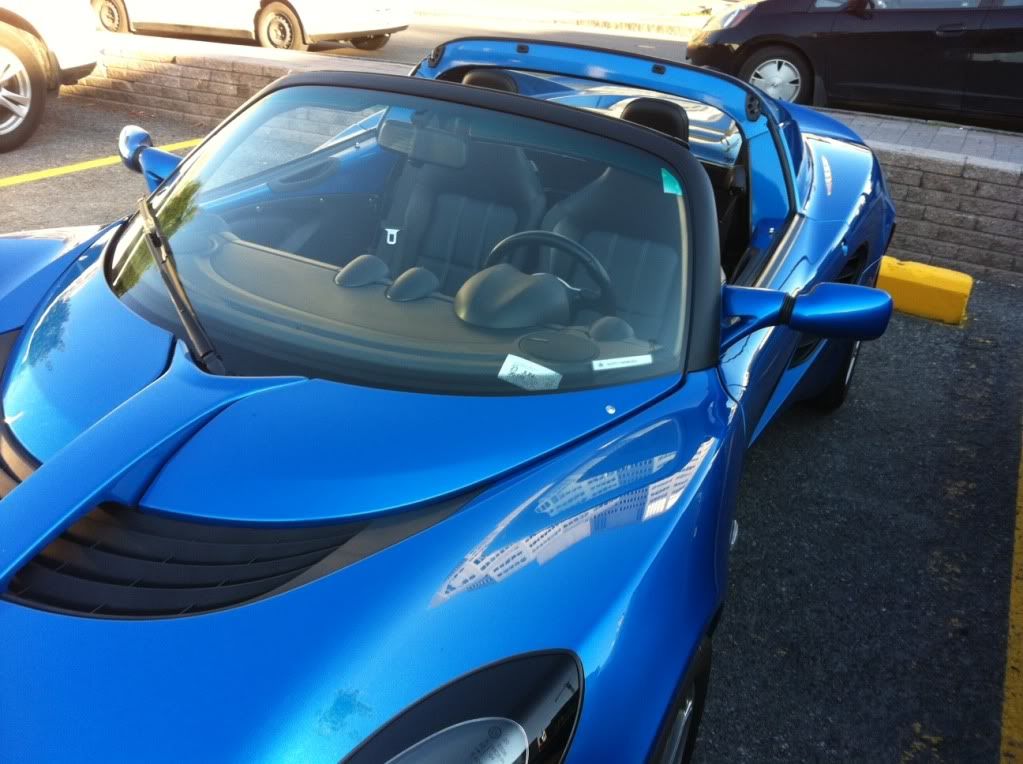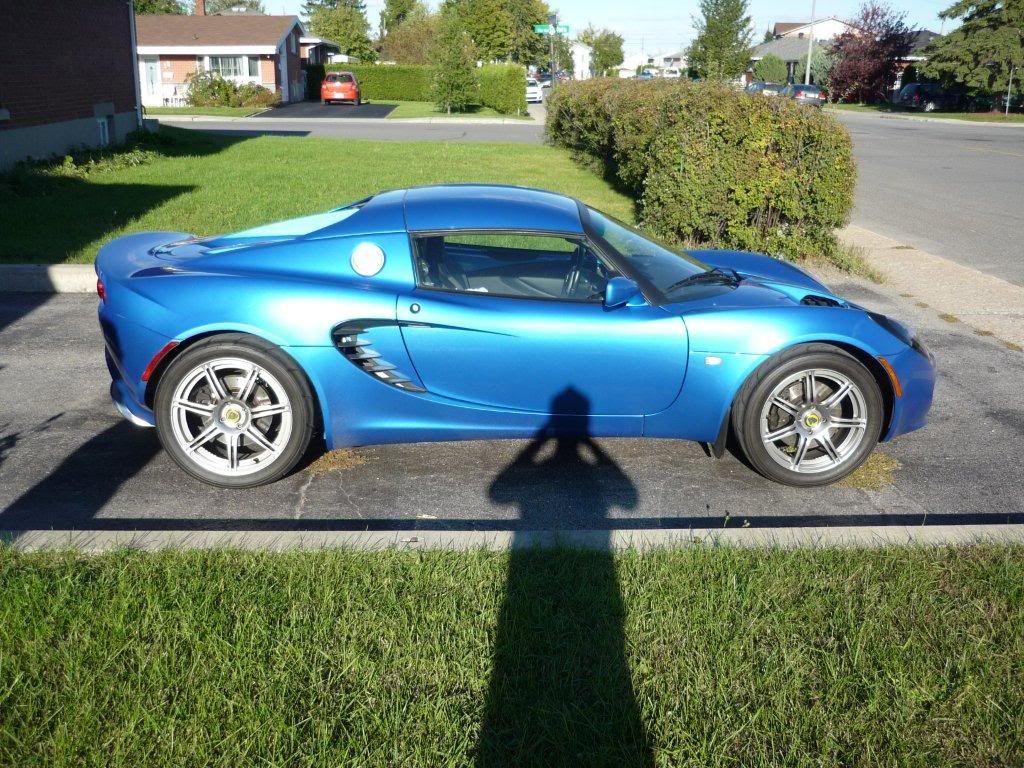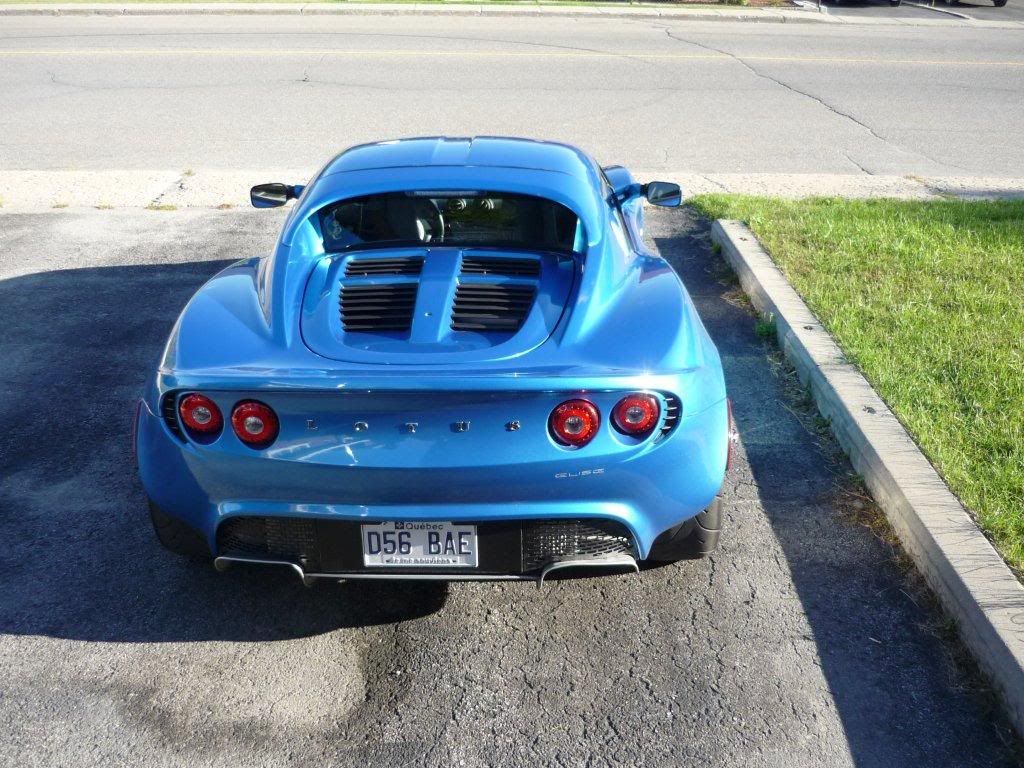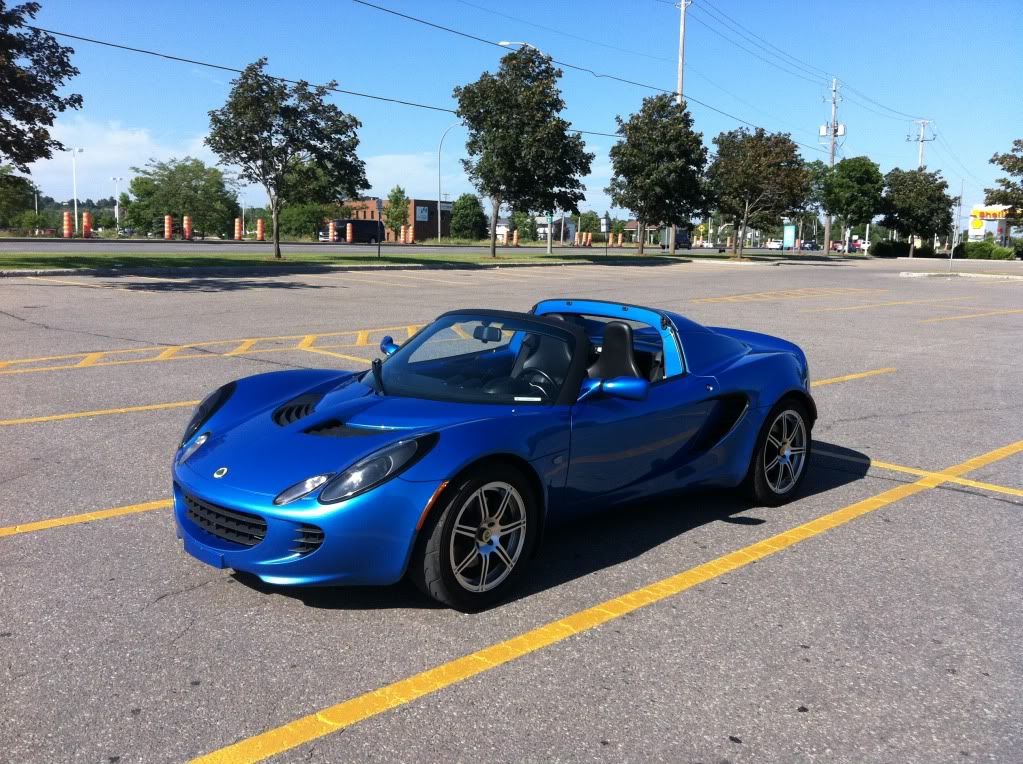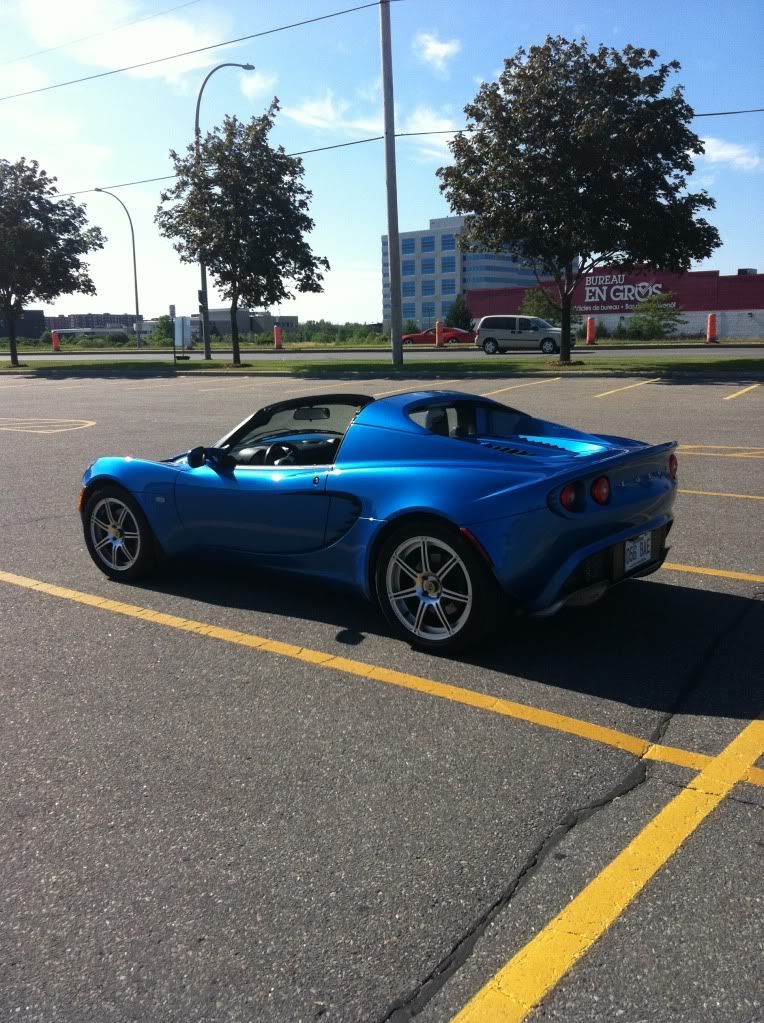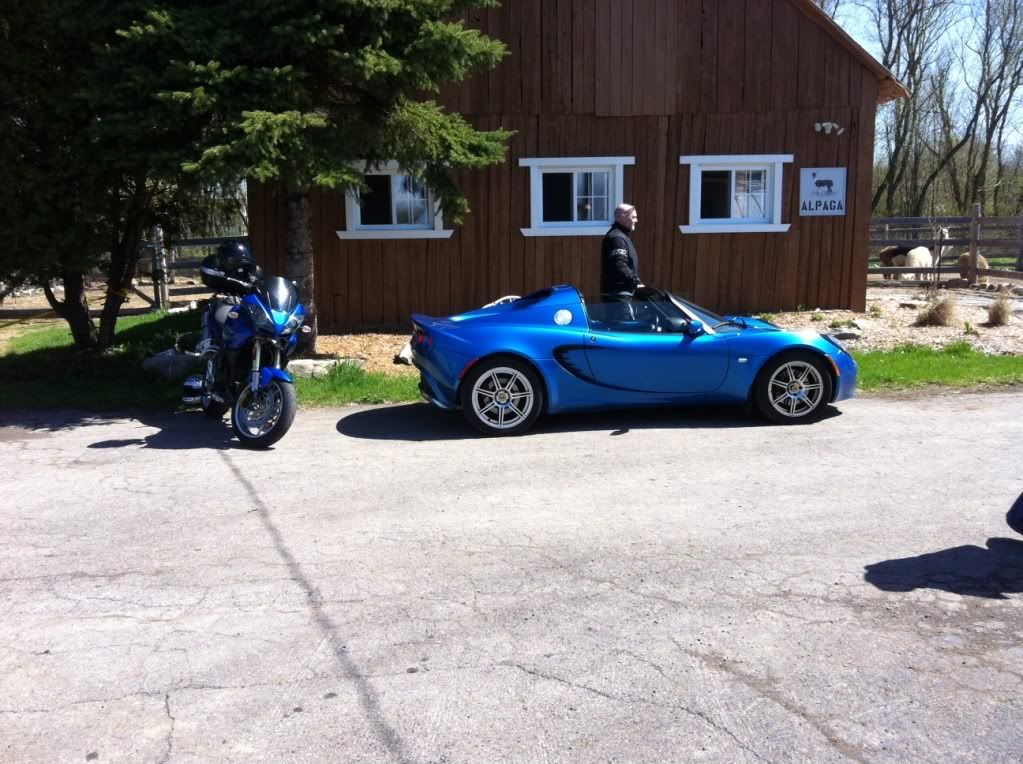 Asking Price $42 000
I know the price seems high but for Canadian, it's the market price.
Registered User
Join Date: May 2005
Posts: 63
As of today that equals 42,172 US,

Are you suggesting the Market for Elises is higher in Canada or that the exchange rate would adjust to a more competitive US rate?
It has nothing to do with exhange rates. The market for Elise & Exige here in Canada is much higer than in the US. The scarcity of cars and the demand fetches the cars a premium price. That coupled with the fact that we cannot import the US cars means that the asking price of 42k for a 2006 is not out of line if the car is top notch.
---
"Whatsa behind me isa not important" - Franco Bertolinni (Raul Julia) The Gumball Rally 1976
Lotus Elise Sold
---
The car was so top nuch that I sold it for the asking price $42000 in 2 days
Currently Active Users Viewing This Thread: 1

(0 members and 1 guests)