2005 Chrome Orange Elise $26,000 FIRM
Up for sale is a 2005 LOTUS ELISE CHROME ORANGE Touring Sport Pack
VIN: SCCPC11135HL31455
Purchased from an acquaintance at the time in 10/06 at around 7,500 miles not sure whether he bought it from a dealer or a private party. Therefore, I'm either 2nd or 3rd owner. Daily driven hence the current miles is at 86,016 miles. Never tracked. It carries a clean title but I have been in 2 incidents with it. 02/2008 - 1st incident, driving on highway and hit a wheel that came off pick up truck. Clam and rocker panel was repaired at R and R Auto body in Azusa, CA. 03/2012 – 2nd incident, rear ended a corolla in rush hour traffic was repaired and modified by Julio at Mulholland Motorsports in L.A. Filled front and rear clam lines as well as rear fins and meshed front grill, sides, access panels, painted gas door black, raised LOTUS rear letters and clear bra.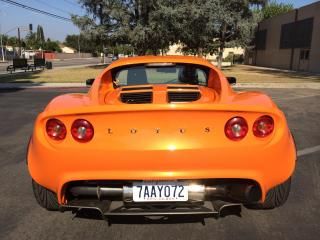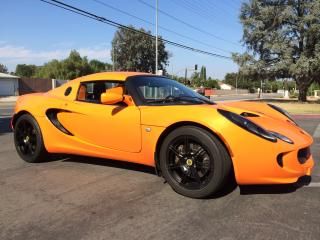 Interior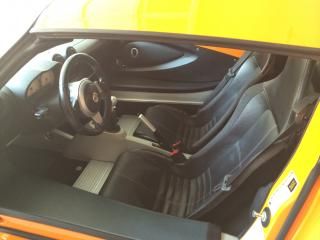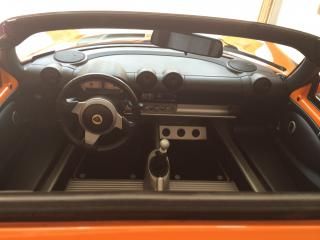 Engine Bay
Blemishes
Front clam passenger
Front clam driver side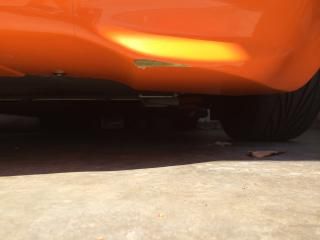 Driver side rocker panel underside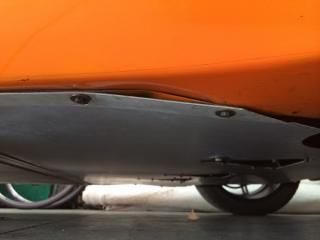 Passenger side rocker panel
Walk around video of Elise
Current Maintenance:
-Registered until 03/22/2015
-Rear tires replaced @65,600 Miles Toyo Tires T1R
-Coolant/Brake Flush @78,250 Miles
-Deka Sports Power EXT20L lightweight battery with Sector111 Xtender and On/Off switch @ 79,515 Miles
-ACTHDSS and LETSLA @81,600 Miles
-Alignment and Smog @82,062 Miles
-4 new DBA T3CS4000 Rotors with Porterfield R4S Pads and brake flush @85,140 Miles
-Oil line cooler failure on driver's side @85,844 miles fixed by Galpin and serviced oil change.
-Toyota/TRD 170F Thermostat 01/2013
Mods:
-TRD Cup Airbox and filter 06/2011
-DDM Tuning HIDs 55w 6000k
-2Bular, Larini Decat, BWR Eliminator 11/2011
-ECU with CharlieXTune 01/2013
-Euro Taillight Conversion 02/2013
Lotus Elise Euro Tail Light Conversion By Crit's Customs - YouTube
-Powdercoated Wheels 05/2013
Note:
-Hardtop only with no headliner
-Only came with one original key and fob
-Front badge is a black sticker that Julio used as a replacement which I didn't mind at the time until the stock badge came in but I ended up leaving it on and selling the stock badge because it didn't look too bad.
-Driver side front signal has a broken tab, used the bungee cord solution
-Have extra Mobil 1 filter and Diesel Oil
-Stock Catalytic will be included
Asking Price $26,000 Firm. Title in hand. Located in North Hills, CA. For any questions you can contact me via text at (818)312-5368 or PM.
Best Regards,
James Taruc