2005 Graphite Gray Elise w/ Katana SC ***SOLD***
**********SOLD*********************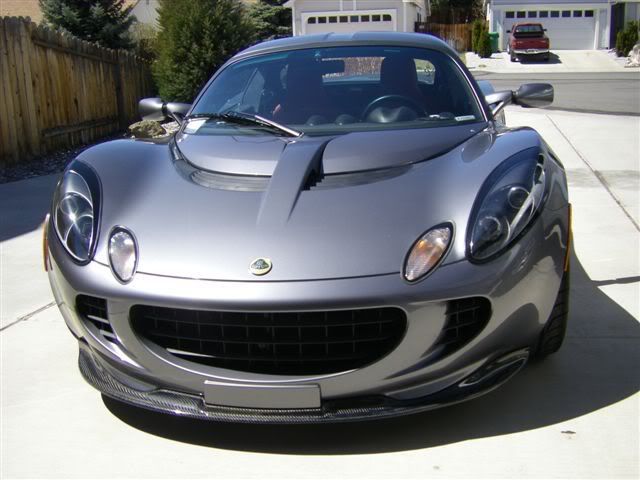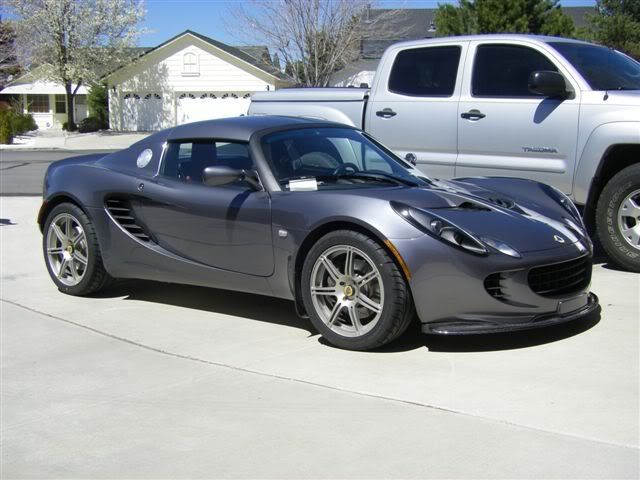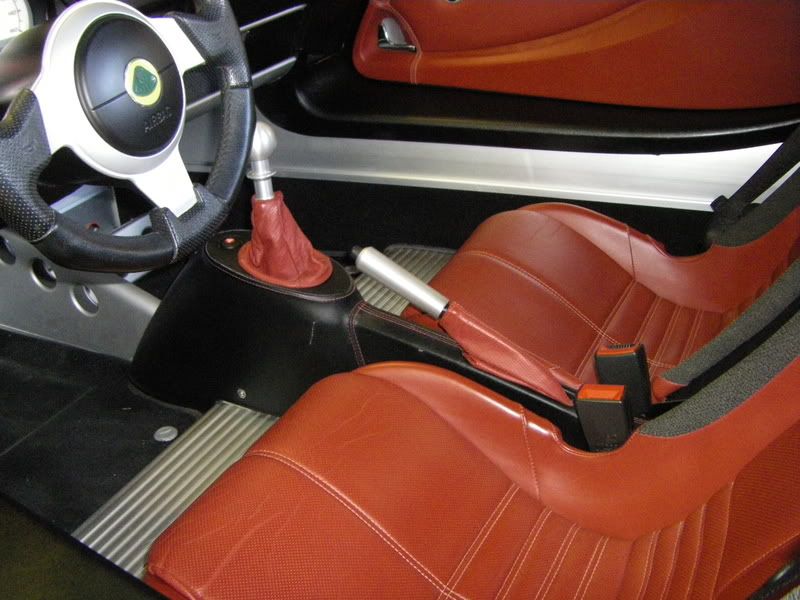 My wife and I are looking at buying a new house so I have decided to sell my Lotus to raise some extra cash. I am very particular about my things and the Lotus is no exception. It is washed and waxed often and always wiped down and covered in my garage after every drive. It has never seen rain or snow and has been sitting in my garage on a battery tender all winter. This is a very well sorted car in excellent condition that I have had zero problems with.
Basics:
-Graphite Gray exterior
-Red Leather interior
-11,500 Miles
-Starshield (plus extra areas I had additionally covered)
-Hard and soft top, both in perfect shape
-Sport Pack
-Touring Pack
-I have all original documentation and the ECU dump
Extras:
-Sector 111 Katana supercharger installed at 8,000 miles by Turbo Hoses in Livermore CA (authorized installer) all original parts included
-Sector 111 RTD brace
-New Polk speakers and Pioneer deck w/ Ipod cable
-Black / red leather shifter tunnel cover
-Forced Fed carbon fiber front splitter
-Larini exhaust SE (above diffuser tips), stock included
-Euro grills for exhaust
-Bridgestone RE-01 tired with probably 70% left
-Silverstar Osram bulbs in both high and low beams
-New optima battery with Sector 111 bracket
-Sector 111 trunk bootie
-Blackwatch racing Uni-Key
-Micro-Mirror
-Sector 111 Lid-bone
-Oil changed every 2K miles with Mobile 1 turbo diesel
-MT-90 Transmission fluid
Other Info:
I have been to the track three times with this car but never in a timed or competition event and I have never hit the rev-limiter. The body and paint are near perfect and the windshield is chip and crack free. All the modifications I have done do not reduce the reliability and have actually increased the drivability. I have the title in hand so there is no bank to deal with and I happy to help coordinate shipping.
Feel free to give me a call if you want more information. I am sure there are things I have left out. I am located in Reno, NV.
Asking
$33,000
Thanks,
Travis
[email protected]
775-229-5470