Discussion Starter
•
#1
•
2005 Lotus Elise Magnetic Blue with many upgrades, $25,000. Clean title in hand with no accidents. Car has 68k miles, but I will continue to drive the car on nice days. I bought this car planning to keep it years and bring her back up to perfect shape but as most plans I have my eye on a house now. Cosmetically, the car shines and looks really good, however if you get up close you will see some small nicks/chips here and there. The Starshield is showing some wear/cracking in a few spots. The only odd issue cosmetically is above each headlight, there is a raised section underneath the paint in the fiberglass where the headlight bucket meets the fiberglass. It's very faint, please see picture for more details. I was quoted $1000 to fix and repaint/blend the front. Personally, it never bothered me and the paint looks good so I didn't want to take a chance of it not matching. There is a small spiderweb'd in the rear claim where the previous owner folded the rear clam incorrectly but the fiberglass is still perfectly rigid, again does not bother me for a car that is driven. The previous owner decided to cut the A/C lines where the battery relocation is present at the firewall, this car being nice day driver I did not prioritize the A/C repair but I have all the factory lines included in the sale. Heat works great, blower motor resistor perfect along with blend door movement. My plan was to remove the front clam for the fiberglass repair, get it re-sprayed, install a new Inokentic radiator, new headlight lenses, and button up a perfect front end. I have all the parts I'm willing to include in sale for the next owner. The car has an intermittent ABS light from purchase that I have not been able to pull the code for. I had a PPI performed at purchase at 62k and cams checked out. I will remove the valve cover prior to sale and upload photos. I know I'm being overly critical of this car and I have always been, it is a great car and needs a good home. I believe the price is fair with the included parts, with some love and a little investment you will be ahead of the game.
Link to the car when I purchased it, yes I'm taking a bath on this one. Thank you for coming to my ted talk.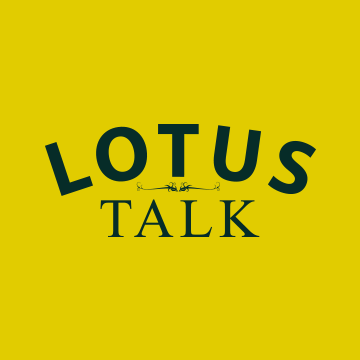 2005 Lotus Elise Magnetic Blue with many upgrades, $31,900. Clean title in hand with no accidents. Car has 62k miles, but I will continue to drive the car on nice days. Feel free to send me a PM, text or call 865-935-9697, or email
[email protected]
if you have any questions. Car is located...

www.lotustalk.com
GRP body matched hardtop, never installed
New GRP headlight lenses, never installed
R888R Tires, brand new. Will install before sale along with alignment
Hawk HPS pads, brand new. Will install before sale
InoKinetic Champrad radiator with silicone hoses, not installed
A/C lines New from Lotus to address A/C, not installed
New dryer and expansion valve, not installed
New battery installed this year
ECU Tune by Vision Function
NITRON Single Adjustable Suspension Kit
BOE Clam Hinge
BOE Silent Touch Exhaust
GUT Sport Elise Canard (Front Spoiler)
HID Projector Headlights
Kenwood Bluetooth Stereo
JL AUDIO 5 Channel Class D Amp
JL Audio Stealth box enclosure in passenger wheel well with JL subwoofer
4 POLK audio water resistant speakers
Micro Mirror
20% Thermal Window Tint
AGM Battery Relocation Kit
LIDBONE by Sector 111
SECTOR 111 Tall Seat Rails
SECTOR 111 Shifter Reinforced
Blackwatch Key Fob
Recalls have been performed by previous owners
Dave at
[email protected]
best way to get ahold of me.
Thanks for loooking!