Discussion Starter
•
#1
•
I thought we could use a thread for this highly competitive form of (budget) racing. The race schedule for 2009 comes out tomorrow. We are hoping to attend as many as four races! We had a two car team last year that is expanding to three or four cars in 2009. Last year we ran a 1987 Corolla FX16 and an 1982 Audi Quattro. Results were mixed, and in the last race we both wound up not running at the end. The Corolla has been reconstructed and will see the track in 2009. The Audi, hmmm. Time will tell.
Here is the Corolla:
For 2009, I also bought two other cars as potential Lemons victims next year. First, a Citation we actually autocrossed last weekend ($300):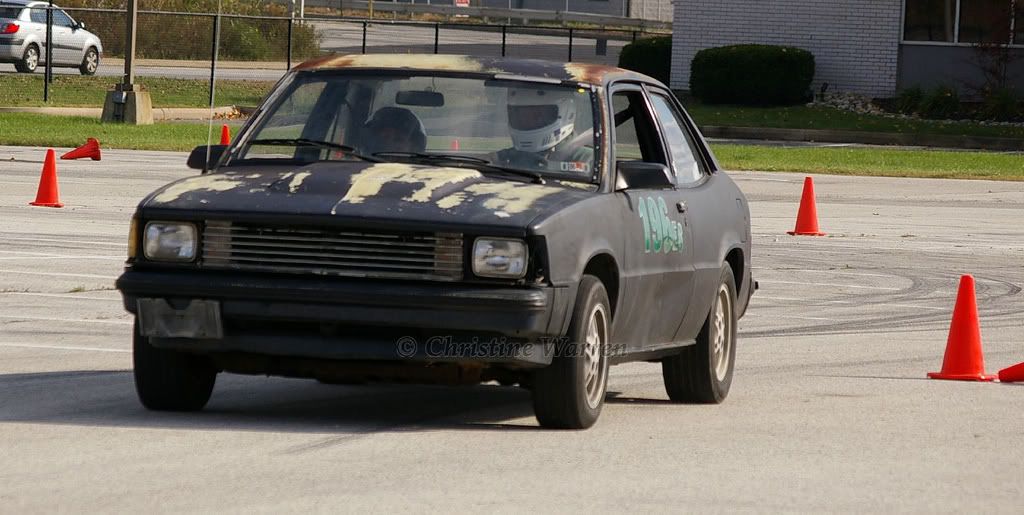 The passenger seat broke out of the floorboard on this run, so the passenger is practically laying down! we will strengthen the driver's side fllor before installing a race seat. This car is an X-11, the hopped up Citation with a cowl induction V6/4 speed. It should be an excellent candidate.
The other car I purchased was a Miata, but it appears to be too nice to run in a Lemons race and they would probably assign too many BS points too us regardless of what I've actually spent. The car was $900, I'm adding a clutch but sold the hardtop for $1,050. So technically it qualifies easily, but they still probably won't believe it.
Our team is also working on an MR2. More on that later.
What are your teams doing? Shoe your pics and tell your stories!