Discussion Starter
•
#1
•
Production now running on the following exhaust components;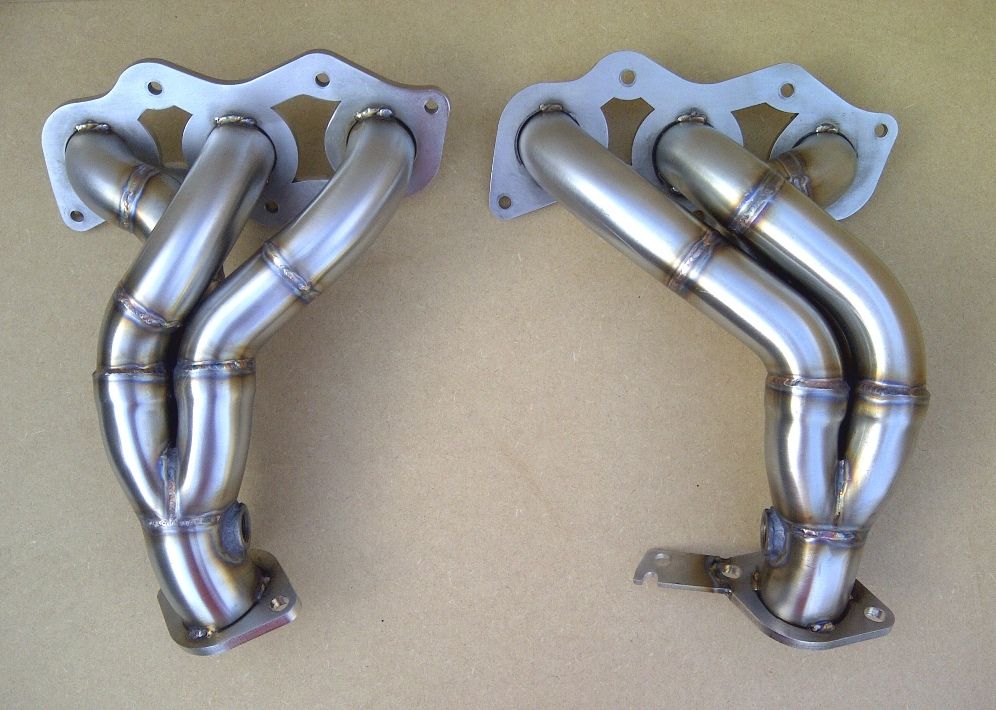 V6 Header set - The first step to a vastly improved Evora - sound and performance! We've seen some very good gains in power and torque with these and the resulting exhaust note is wonderful. There's no need to re-flash the ECU, it will re-tune itself.
Increased the bore size from factory 42mm up to 45mm (1 3/4") into a proper merge collector - every little helps! Only header on the market using this feature.
I also made sure the steady bracket on the front set is carried over to my design, I think you need it with the leverage from the downpipe/flexy section - again, the only header on the market to use this.
These are a straight swap-out for the factory headers.
£980 per set + (20%Vat tax on EU purchases). Shipping - depends where you are - send a zip code for quote.
Full fitting instructions will be supplied. The work took 3 of us 4 man-hours. The PITA is the wiring extension work for the Lambda sensors but anyone with soldering skills would handle it no problem. I did think about getting some patch leads made up but dealing with UK suppiers would try the patience of a saint.
Sainthoo on here is an early adoptor and we'll see how it goes with a US car after he's done his tests.
These are for the N/A Evora, the Evora S headers will be along in a couple of weeks - a 51mm (2") header set for a +400bhp motor!