Hey guys, I purchased a Lotus Exige not too long ago and it came with no starshield. The front clam looks to be in immaculant condition and shows no sign of rock chips whatsoever. I guess the previous owner decided to take it off at the last minute to make the car look more appealing to sell. :shrug:
Well since I am new to the exotic scene and would love to keep that clean look on cars such as this one, I decided to investigate an alternative to the OEM starshield and found a product called the 3M Clear Bra Paint Defender Spray.
For some of you that don't know, its bascially a can you spray onto your car and it creates a thin layer of film that protects it from rock chips, bugs, scratches, and other abrasives that could potentially damage the front clam and value of your car. If you don't like it, you could peel it off with ease. It will NOT DAMAGE YOUR PAINT. You can buy a can at AutoZone or Amazon.
Paint Defender at AutoZone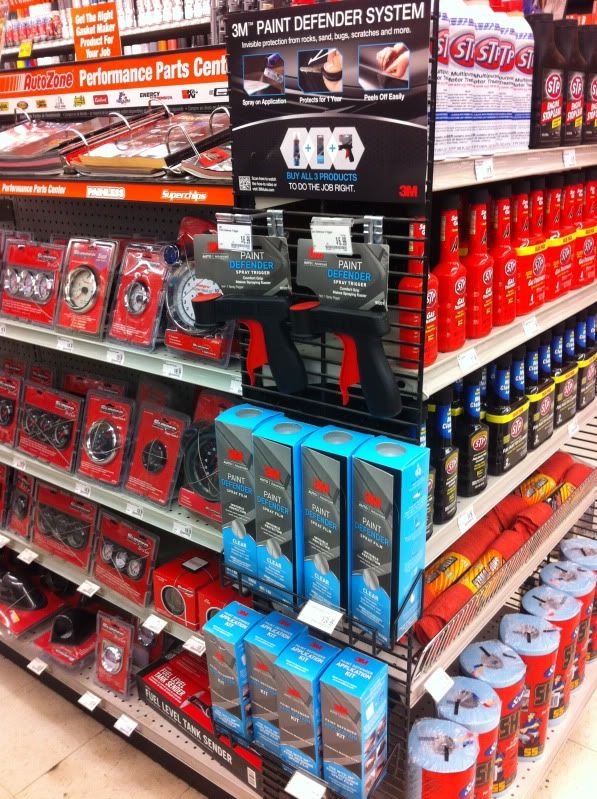 3M Paint Defender Handgun - $6.99 (optional - would make your job easier at spraying)
3M Paint Defender Spray Can - $24.99 (GET IT - Comes with a small 3M synthetic wax pack)
3M Application Prep kit - $11.99 (optional - This box doesn't provide enough painters tape and plus its cheaper if you get plastic bags or old newspaper laying around the house)
Skeptical about putting anything on the newly bought Lotus, I decided to buy and experiment with it by applying some to my Civic to see how it turn out. After a few hours fiddling with it, I was quite pleased with the results and decided to go on with the Lotus.
A couple of things you would need for this project is:
-Garage with good ventilation
-Plastic bags
-Old newspaper
-Good scissors
-Blue painters tape
-3M Clear Bra Paint Defender
-3M Paint Defender Handgun (optional)
-Tweezers (optional)
-Car wax (highly recommend - included in box)
-Plastic gloves (optional - Spray will drip all over your hand making it sticky)
-6-Pack beer (optional)
First thing first, start by giving your car a good wash. Make sure it is completely dry and apply some wax. Doesn't have to be the one in the box. I prefer using my own wax, but its whatever. This is highly recommended because I was told that some guy (on another car forum) didn't wax his car and it took him 8 hours a day for two days to take the whole thing off versus that if you do wax, it'll only take about 10 minutes max. More wax, the better and easier it'll be to peel off later down the road if you choose to. This step should take approx 30-45 minutes.
After the wash and wax, its time to tape off the car. I started by taping off the top part of the clam, slightly between the wheel and bagged the rest of the car from the windshield and back to prevent any overspray. From then, I taped off the headlights, side blinkers, and grill mesh with newspapers. You can take off the headlights if you want for a better and more precise look, but I was lazy and didn't feel like doing it. Don't forget to bag your side mirrors! Lastly, tape off the front lip (Exige Model - mine was black so I didn't need to spray) unless you want to spray that as well. This part usually takes about 60 minutes to do + a beer.
Masked; not yet sprayed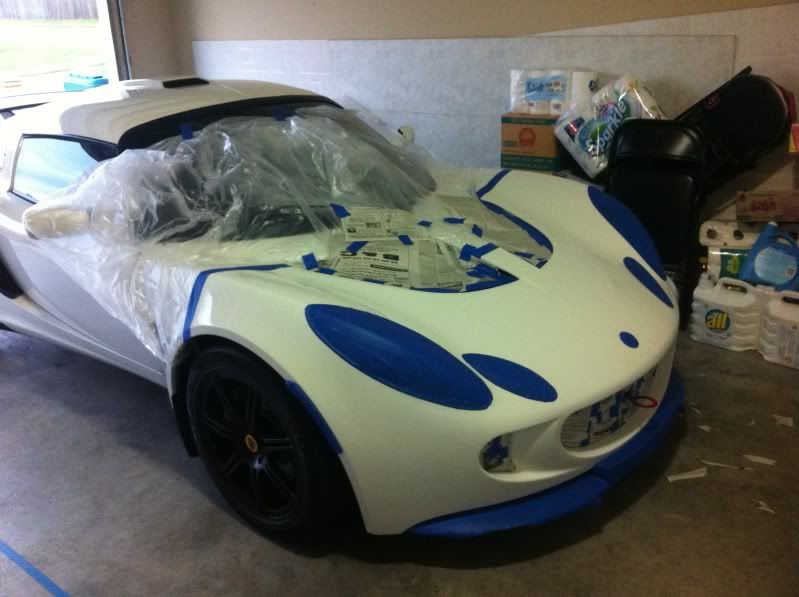 Now the fun part... After you finish masking off your car, start by putting together your paint defender + handgun. Start by shaking the can, aim about 12 inches away and then spray the top part of the clam in a up - down, left to right motion slowly. Keep the spraying it continuously. I usually do about 3 full passes/ layers. Make sure to spray it evenly because too much will cause it to drip and run down, too little will cause it to rip when peeling in the future. Keep an eye out on the spray can because it tends to drip as you spray. Don't want any of that stuff to drip onto the car so keep the other hand at the bottom of the can to safeguard.
3M Clear Bra Paint Defender Sprayed - Wet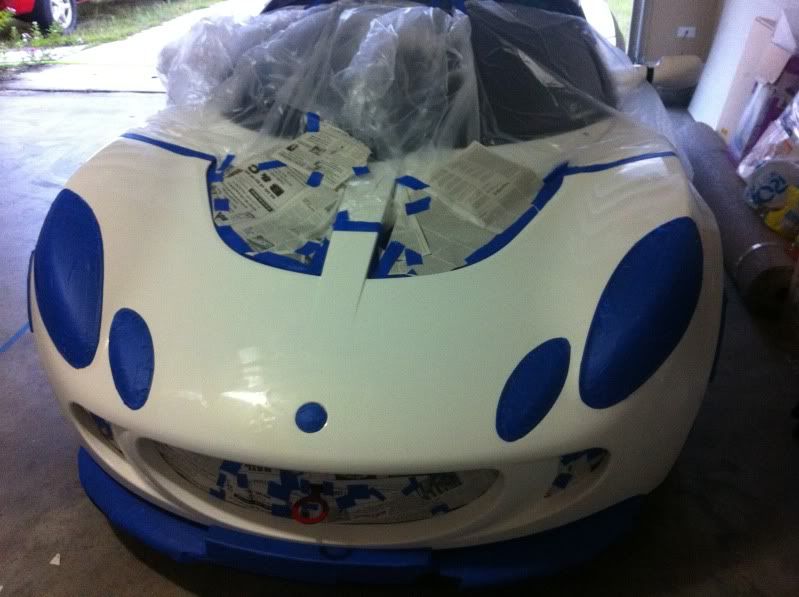 Although the can says 1 can = bumper, 1 can = hood, 1 can = fenders, and etc... One can is actually enough to do the whole front clam. Don't freak out if you see orange peels because that is normal. As it dries, everything will settle and smooth out like butter. Be careful about applying in dirty environment because you don't want tiny bugs or dirt get on your car as it dries so keep an eye out. If that ever happens (like me), get a tweezer and pluck it out.
After you finish spraying, remove ALL tape, bag, and newspaper off the car while it is still WET otherwise, it'll be a pain in the butt to remove it and risk lifting the film/bra from the surface of the car. Once you remove all the tape, newspaper, and bags, let the car settle for a good hour. Again, don't be scared if you see orange peel because thats normal. Once it hardens a bit, bring the car outside and let it soak up some sun for faster dry or if you did it at night (like me), leave the car in the garage overnight to cure. DO NOT DRIVE IT AROUND. Usually takes about 12 hours to fully dry (safe to drive after 12 hrs, but I recommend 24) and a couple of days to fully harden.
Overall, I am very satisfied with the results. There was some runny drips, but that was on my part and its barely noticeable. If you are not satisfied with the bra, you could always peel it off and do it again. I think its was well worth the $30 bucks versus that of the $800-1000 OEM Starshield. Couple thousand miles later, my front clam still looks new!
Picture of my front clam 3 weeks after the spray. As you can see, its SHINES!
Safe to pressure wash as well
New pics of the clear bra as of 11/14/13 (4 months after being sprayed)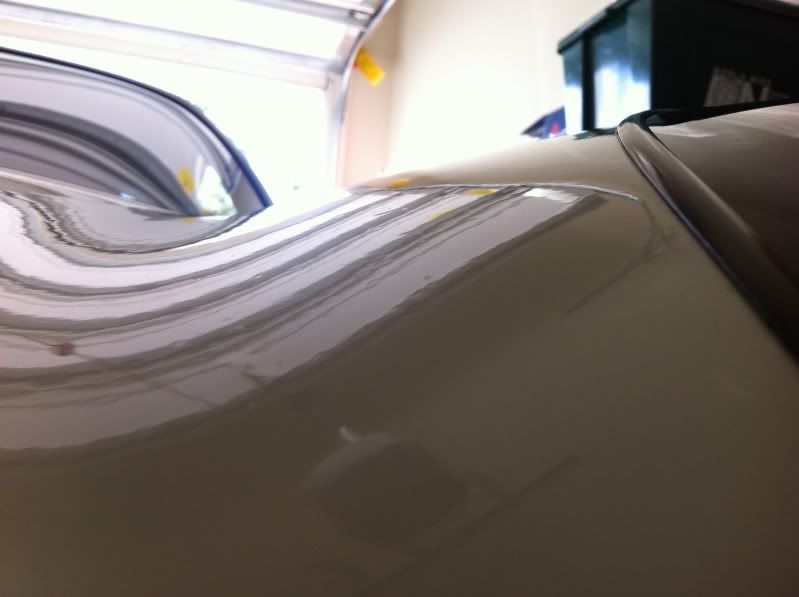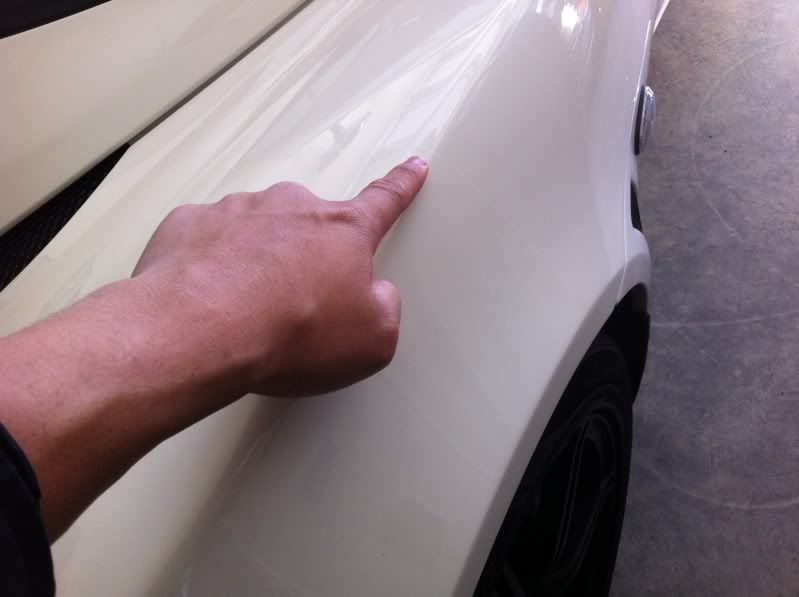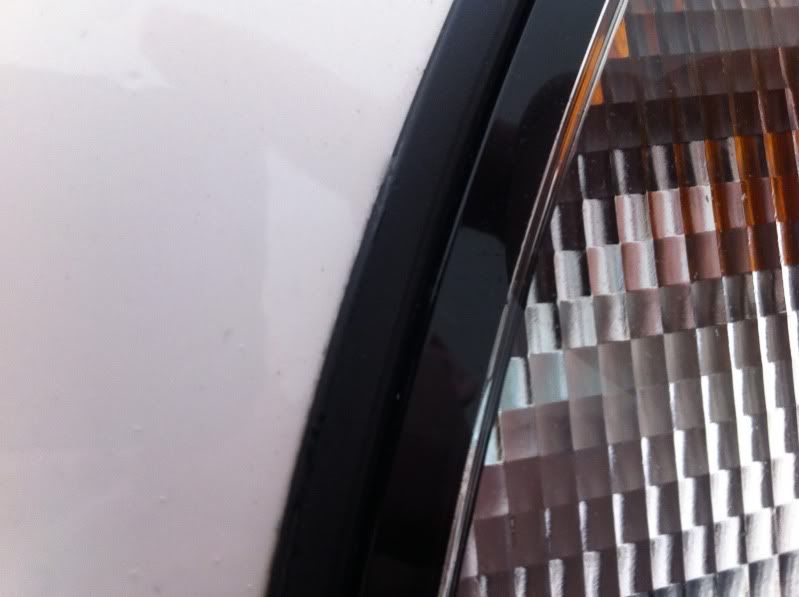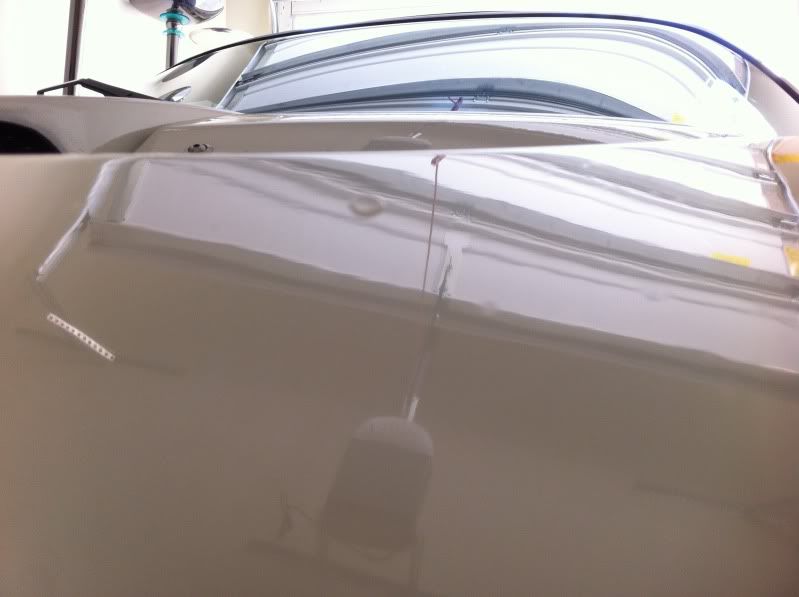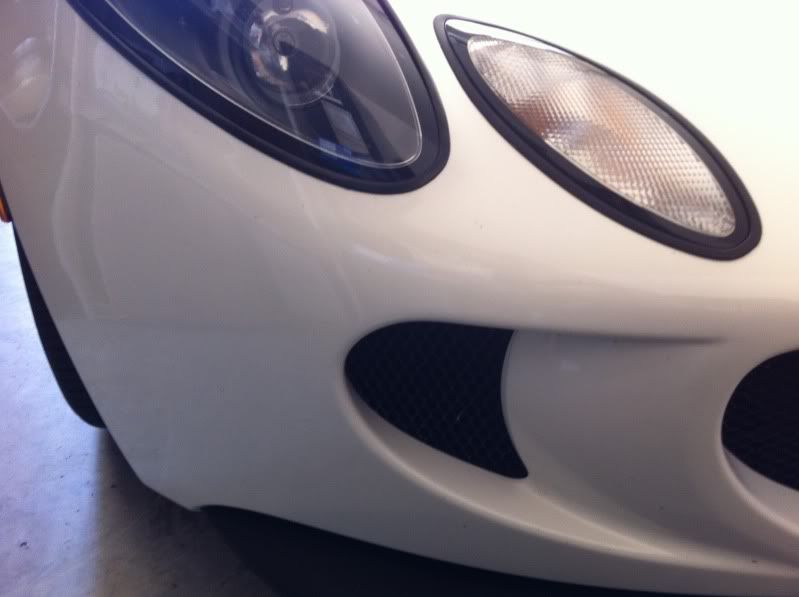 As some of you see, the car still looks good. Doesn't turn yellow like most bras, pressure wash and wax friendly, and smooth to the touch. Difficulty wise one through ten, I would give it a three and i'm not exactly a DIY guy. Its not hard at all, just time consuming with the masking part. If you don't have a starshield, I highly recommend that you to take this alternative. If you have any questions, feel free to ask!
... and here is my car with the 3M clear bra on