Recently replaced my Elise with a McLaren 12C and my drivetrain collection is up for grabs!

Together, this is everything you'll need to make over 400whp reliably. Many components are rare and have been hard to source.

I've broken it down to a turbo kit, engine, transmission, and clutch package - but together they make for an all around stellar power package for both street and track.

Located in Los Angeles, California. Willing to ship.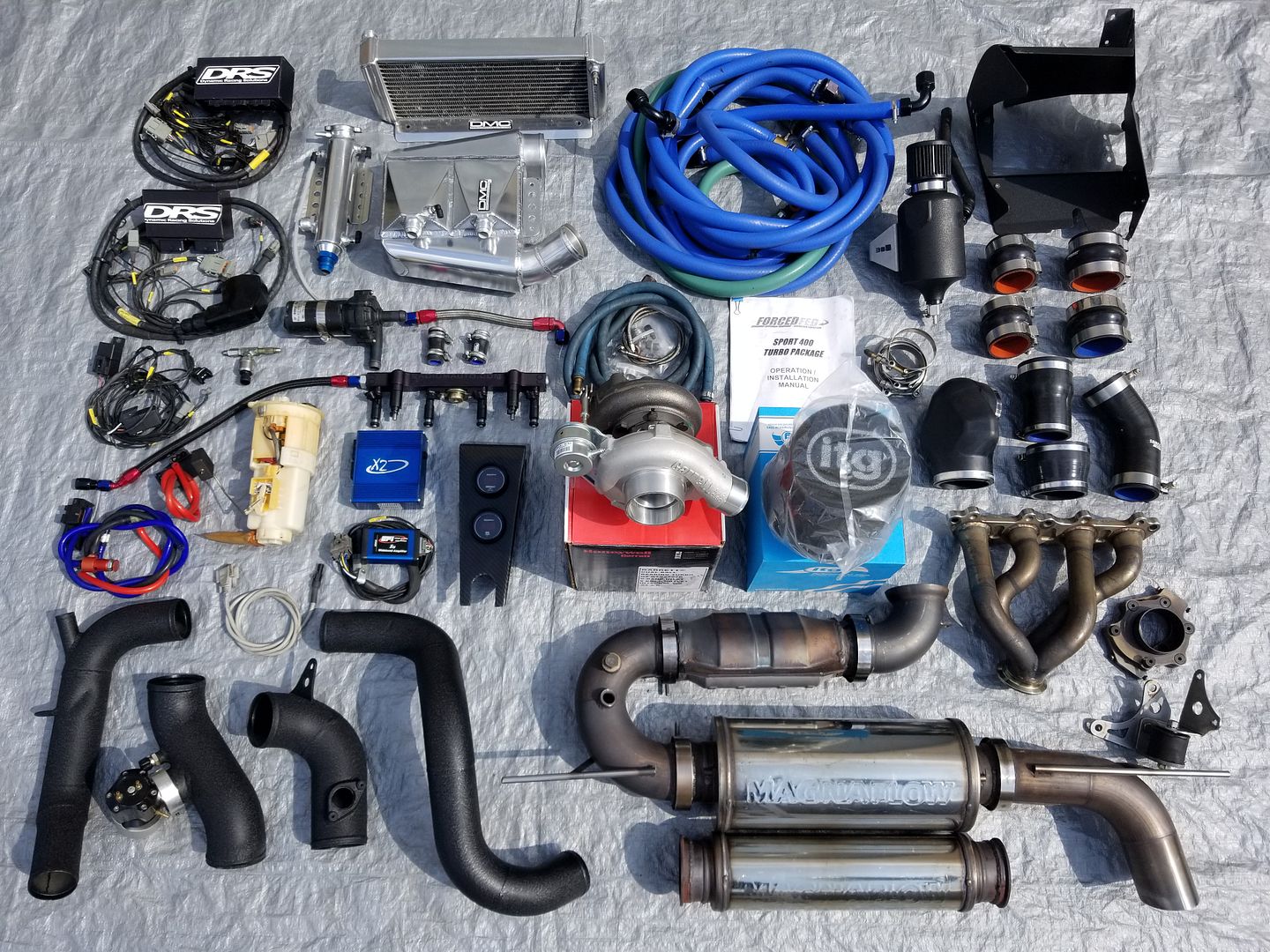 Lotus Elise/Exige 2ZZ turbo package:

-New Garrett GTX2867R Gen II ball bearing turbo

-Forced Fed V-band tubular manifold with turbine flange adapter and support bracket

-DMC 3 in. V-band stainless exhaust with interchangeable resonators and hi-flow cat

-DRS EFI X2 ECU and PNP box for both drive-by-wire and drive-by-cable ECU

-DRS Wideband Lambda amplifier kit

-Radium Engineering fuel rail -6AN and Deatchworks 550cc fuel injectors with Walboro 255 lph fuel pump assembly

-DMC air-to-water intercooler kit with Bosch pump

-DRS hi-flow charge plumbing with Synapse BOV. Includes BOE catch can and ITG JC60/86C air filter

-Autometer boost and oil temp gauges with carbon fiber panel

Asking $8500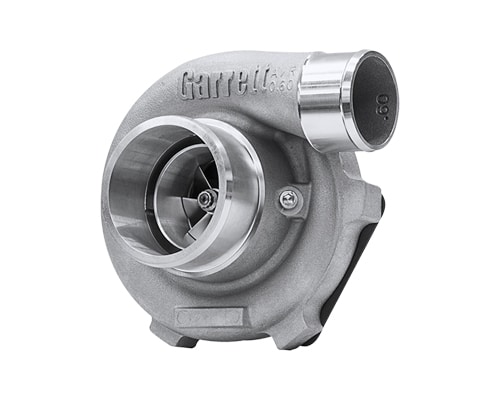 Garrett GTX2867R GEN II turbocharger has an improved ported shroud design for surge resistance and GEN II aerodynamics for max horsepower gain.

www.garrettmotion.com
DRS EFI X2 PnP ECU Tuning | Dynamic Racing Solutions, LLC by DRS | Dynamic Racing Solutions
Plug and Play Wideband Lambda upgrade for any EFI X2 ECU system. Uses EFI Xw Amplifier to convert NGK sensor output to 0-5V. Non-filtered and non-linearized output for the most...
drspower.com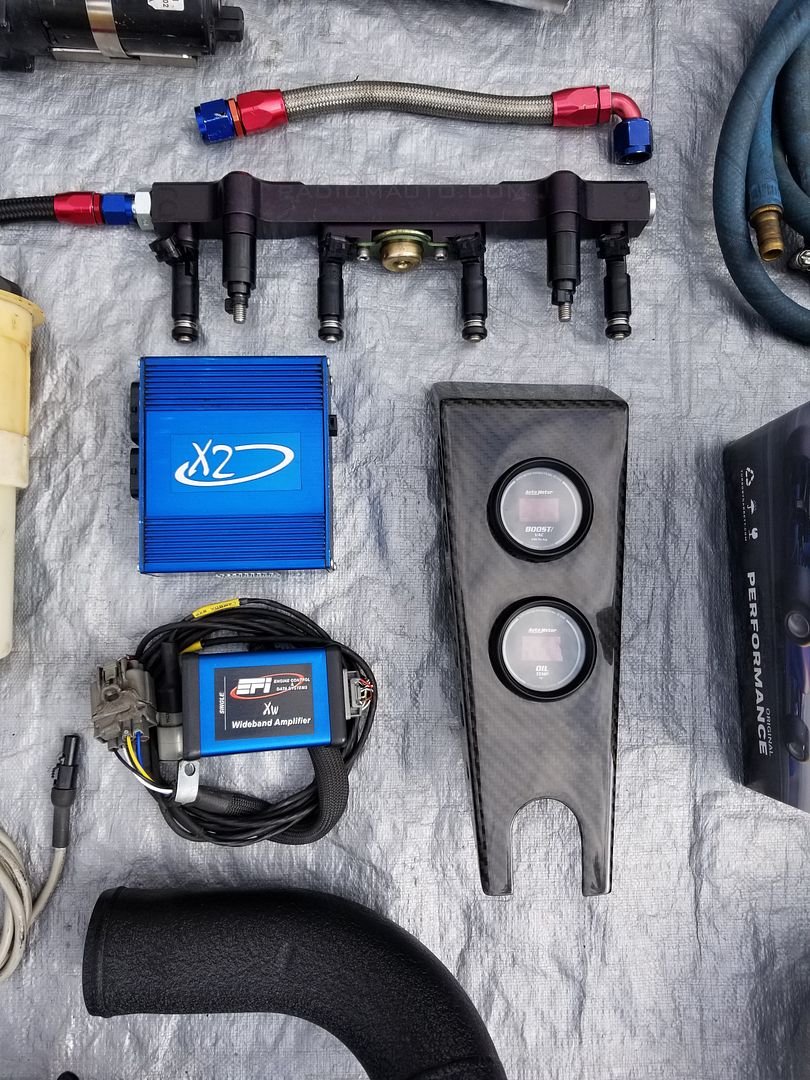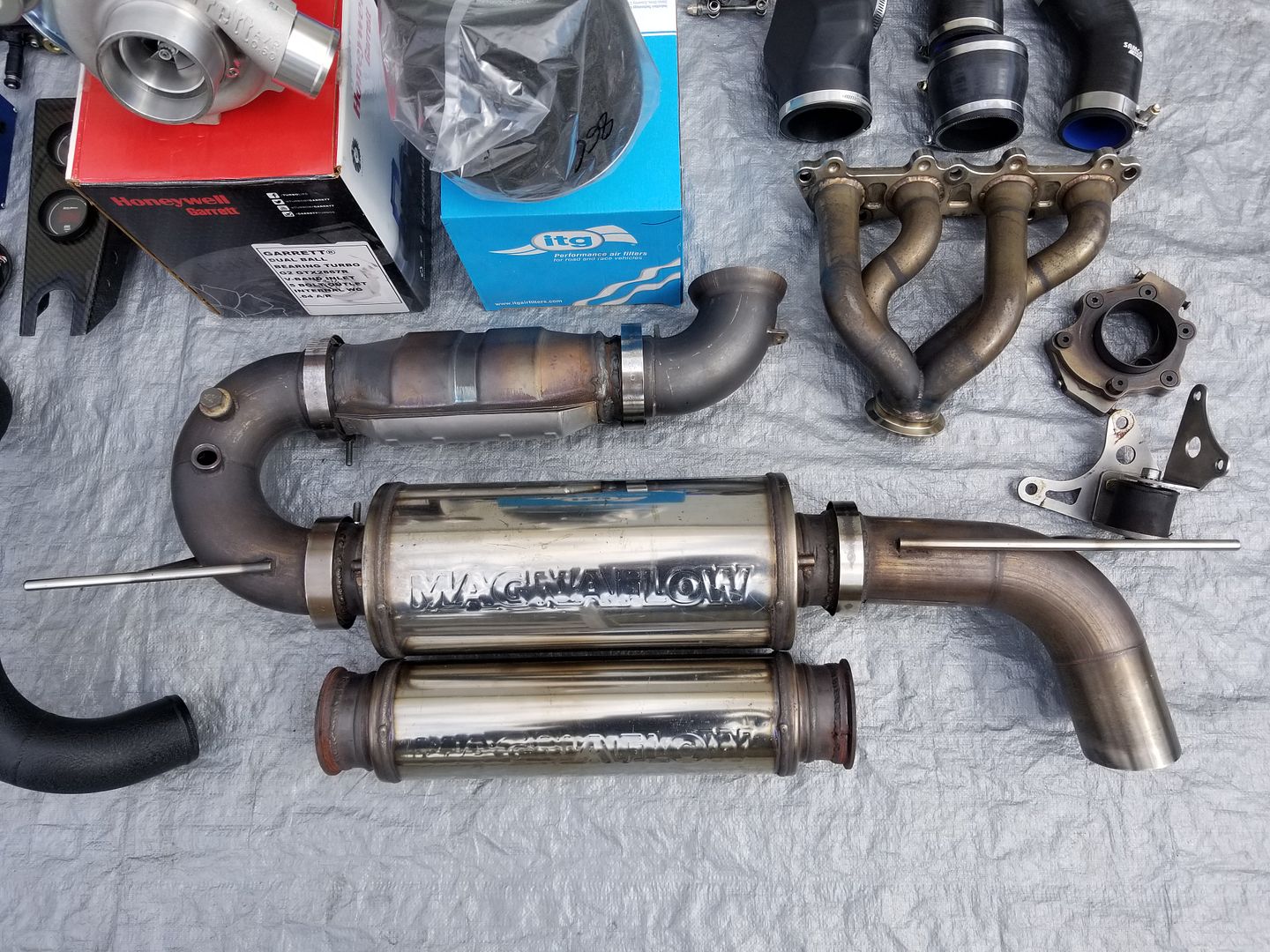 DRS Power built 2ZZ: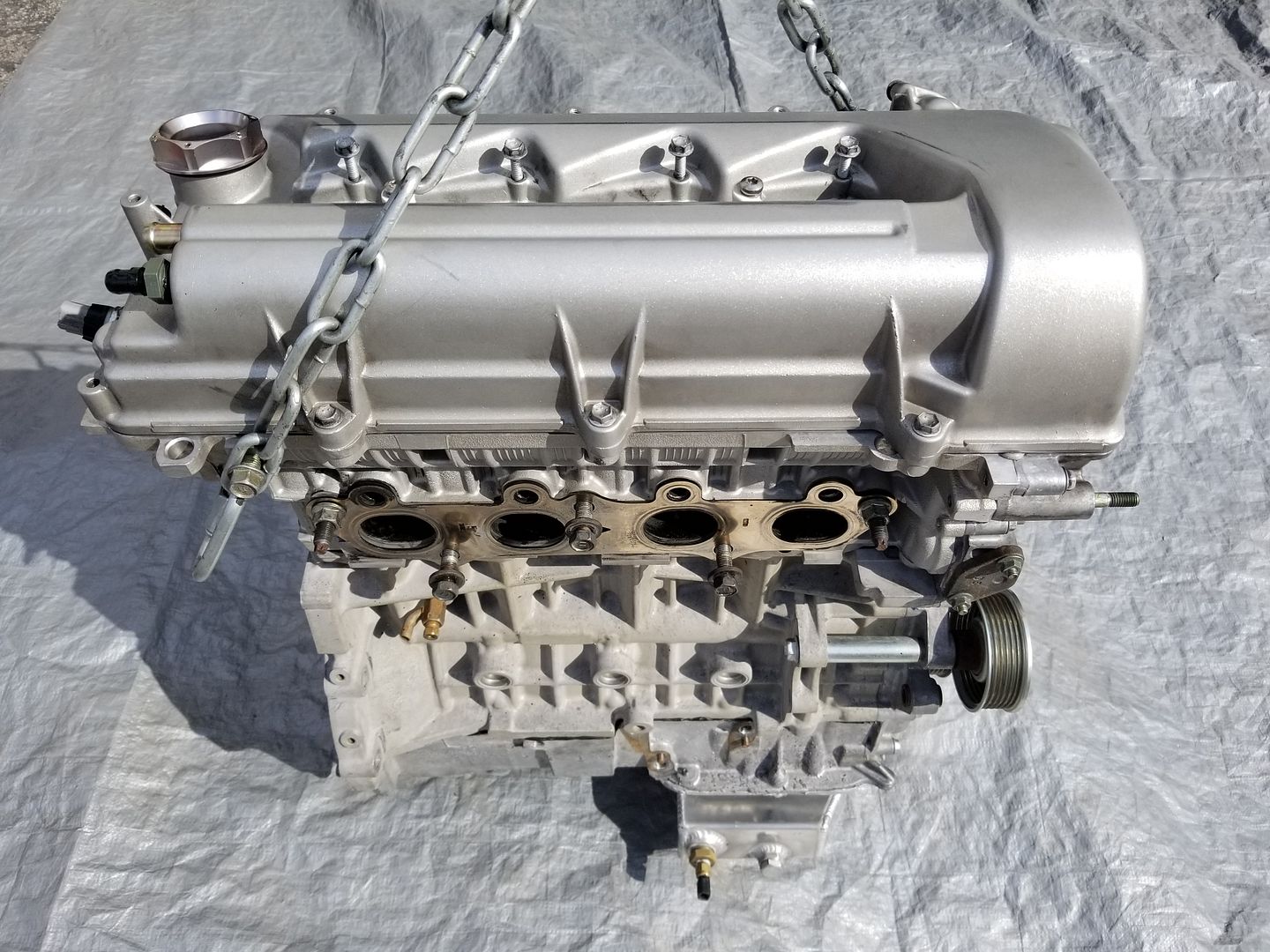 -Nikasil coated 2ZZ block
-Cosworth piston set 10:1 CR (wrist pins, locks, and rings)
-Cosworth connecting rod set
-Cosworth 0.80mm head gasket
-Gasket matched exhaust porting
-Piper stage 2 cam set
-TODA oil pump gear
-Moroso high volume oil pan
-ARP main stud set
-ARP head stud set
-Calico rod, main, and thrust bearings
-Genuine Toyota engine components and gaskets

Properly broken in and less than 6k street driven miles. Just inspected by DRS power with a clean bill of health.

Asking $8000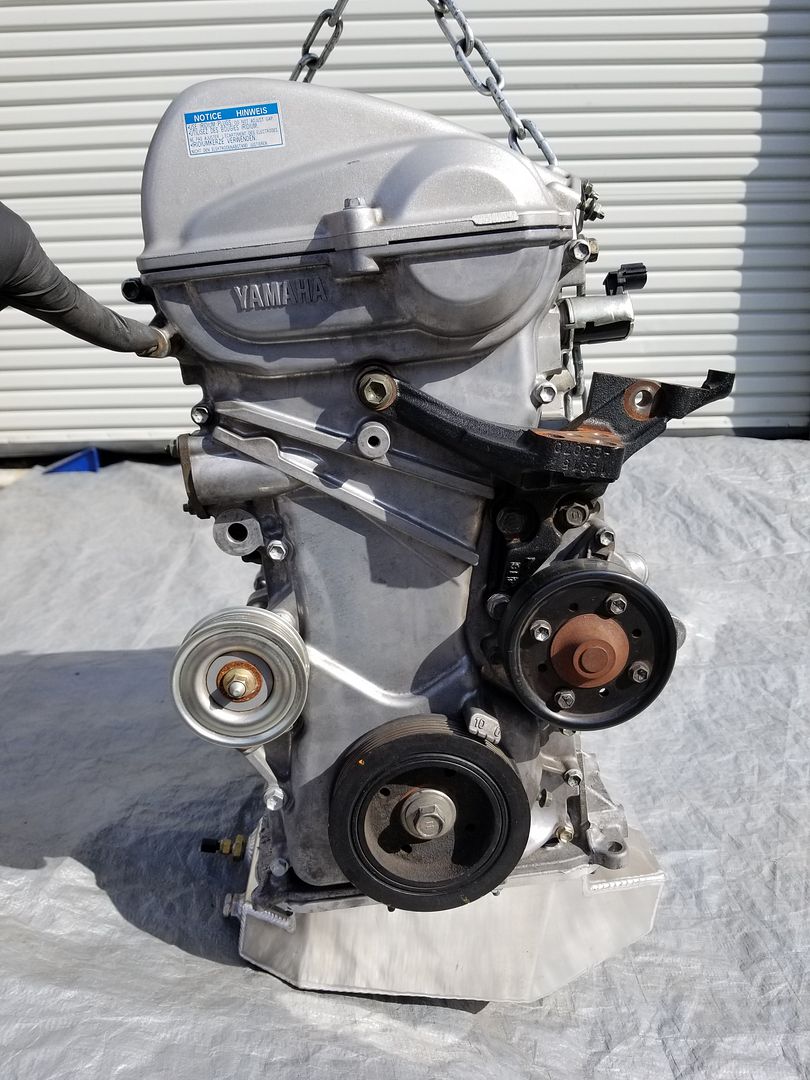 Lotus C64 transmission refreshed by DRS Power with brand new KAAZ 1.5 way LSD installed. SOLD
New-in-box ACT HD LE1-HDG6 and AASCO Motorsports aluminum flywheel. SOLD