Discussion Starter
·
#1
·
I can't believe what happened last night.
I am still dumbfounded by the incident..
*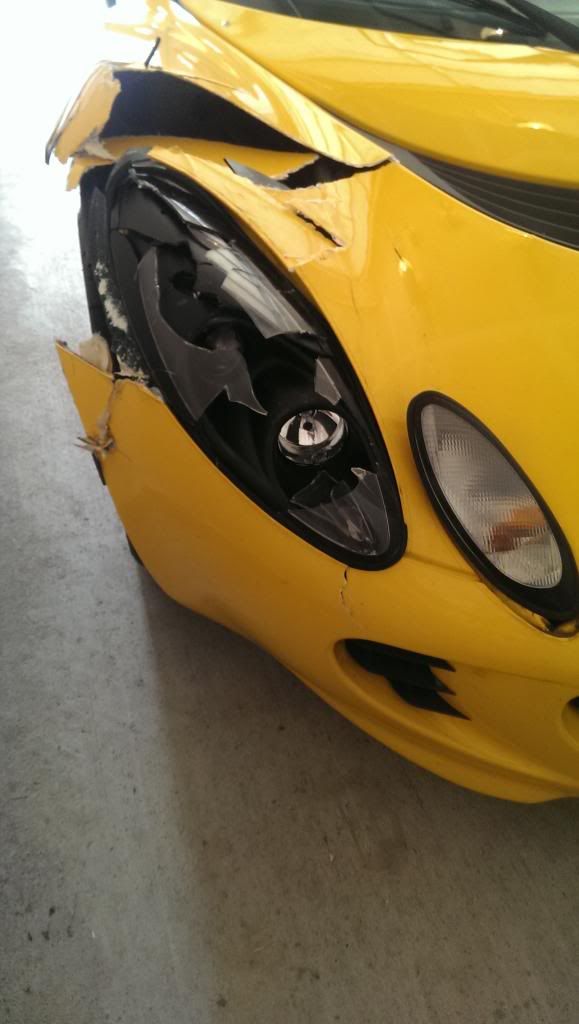 *
*
*
*
*
*
I just got out of a gas station and entered a road and was going at may be 20mph. All of a sudden, a dog came running towards the car and tried to swerve and hit a truck from behind.
There was not even a single scratch to the truck, but the Elise is damaged pretty bad.
I just called the insurance and have an inspection scheduled next week.
Below are the issues I see.
1)Can't open the passenger door (looks like it's stuck).
2)Front clam and headlights have to be replaced).
3)Windshield cracked and needs replaced.
4)Rearview mirror came off the windshield.
*
I don't suspect any structural damage, even though I am not 100% sure until I have it inspected.
What do you guys think the estimated costs would be to fix this? I hope it will not be totaled.
*
Thanks.