Discussion Starter
·
#1
·
Hey guys,
Still playing around with a few ideas and doing some rough photoshops of how acrylic engine slats/louvers would look.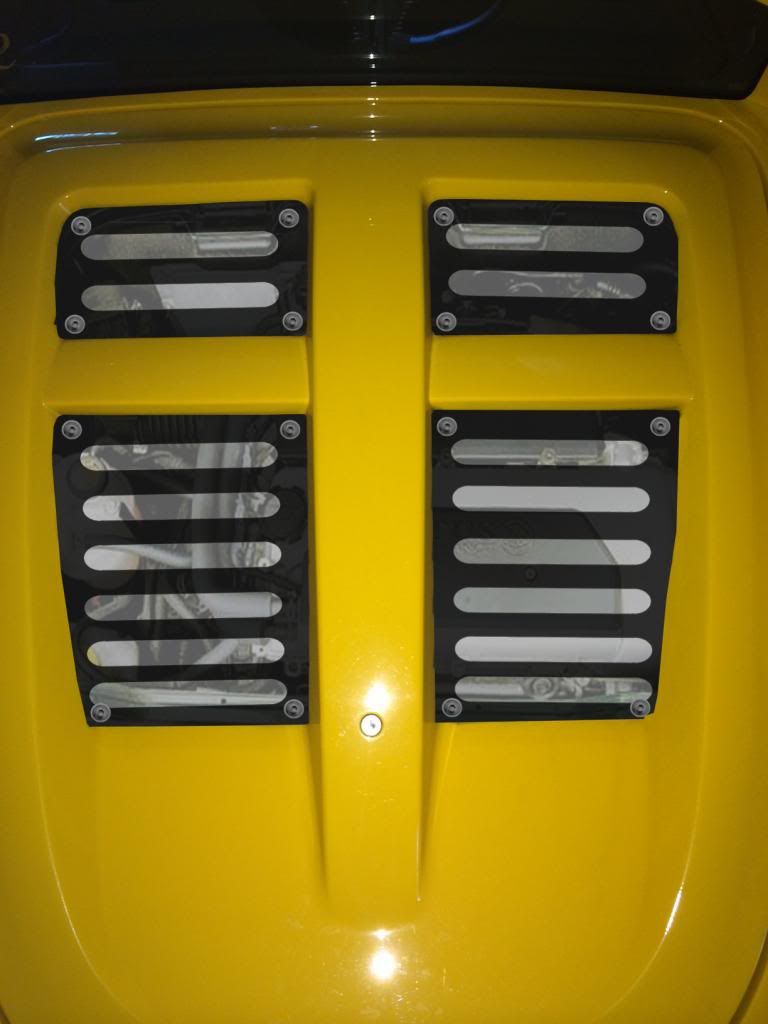 Not really a fan of the current plastic vents and really like what MaineLotus did with his Elise. Granted, there's not much to show off under the hood, so I made sure to tint the acrylic in my photoshopped picture. Using gloss black (non-transparent) acrylic is an option too. Instead of having layered pieces like MaineLotus that would require pretty extensive cutting and cover modification, these would just be inserts that would set in place of the current vents. The horizontal slats would be open cuts in the acrylic. Planning on drafting these up in solidworks and doing some test fits with paper in the next few days! It's kind of an odd shape so it will require a few tries to fit.
Let me know what you guys think!
**Also, for whatever reason on threads pertaining to engine cover/vent modification there's always someone who states that open slats would allow water entry or doesn't realize that the slats are open and asks about water pooling/ lack of ability of heat from the engine to exit. Just to clarify, there are open slats in my design which would allow heat to rise and yes, just like the OEM Elise and Exige slats and mesh, they will not stop water from entering the engine bay.