Having issues resizing my images...sorry
Special thanks to tesprit & TheViper. tesprit provided the instructions & filler plate. Filler plate was originally made by TheViper. Viper has a thread on this somewhere, but I've just included more pictures
What you need from radio shack: 12v cigarette kit, fuse taps, female connectors
Step 1: Remove start button panel (2 screws)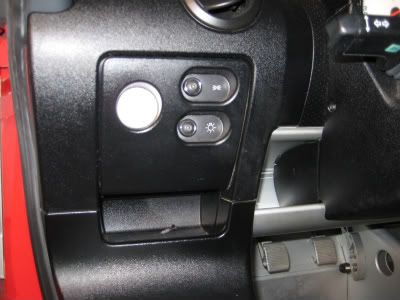 Step 2: Remove plastic divider & route wires through hole leading into floor board (shine light up from floorboard to see hole)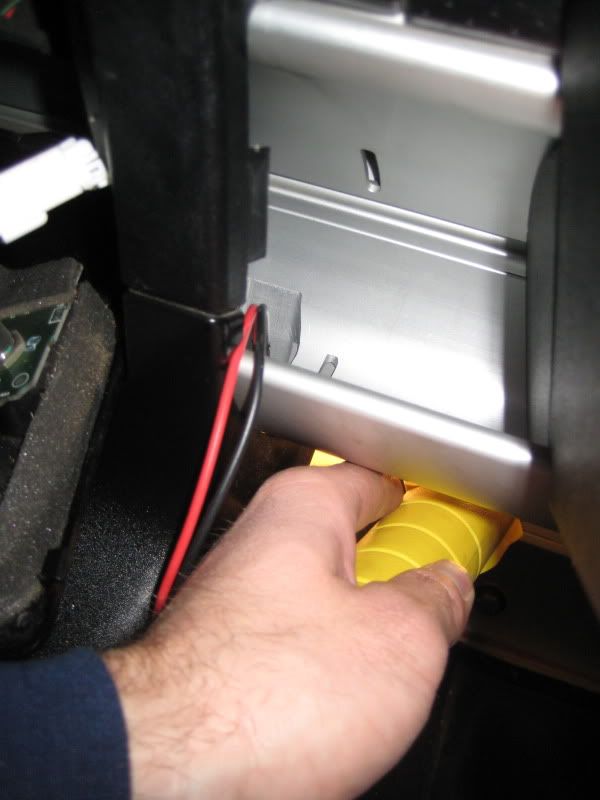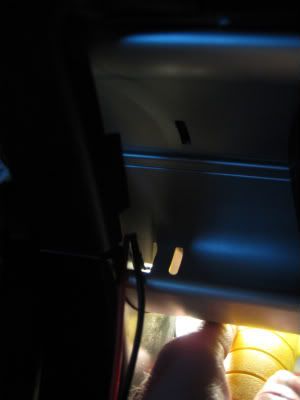 Step 3: Route wires underneath dash towards passenger side fuse panel. I used one of the screws next to the OBDII connector as my ground.
Step 4: Remove fuse, install fuse tap, and put fuse back in. Note: I used the stereo fuse. I used pliers to mash the fuse tap onto fuse, & then carefully forced it back into the fuse panel.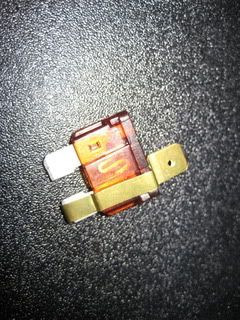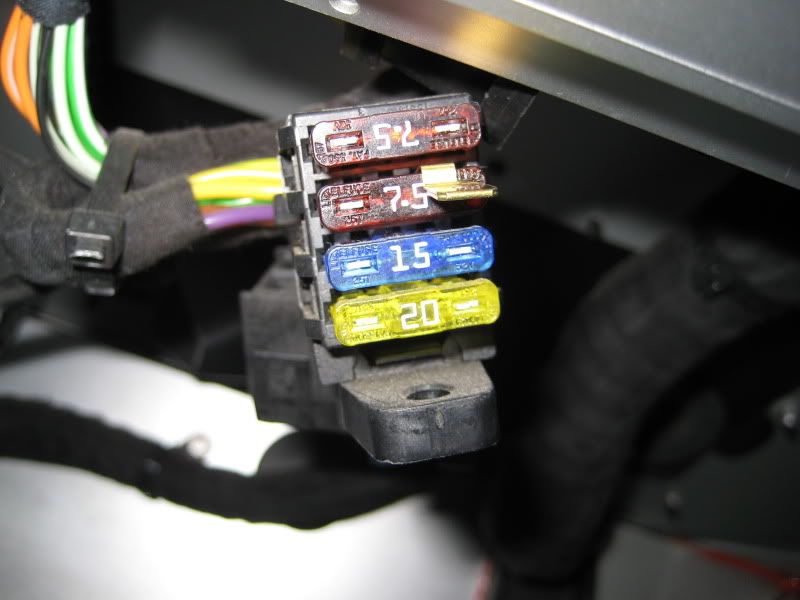 Step 5: Install female connector on positive wire of 12v cigarette kit, then slide connector over fuse tap. It should fit snug. If the connector is loose, then get a smaller size.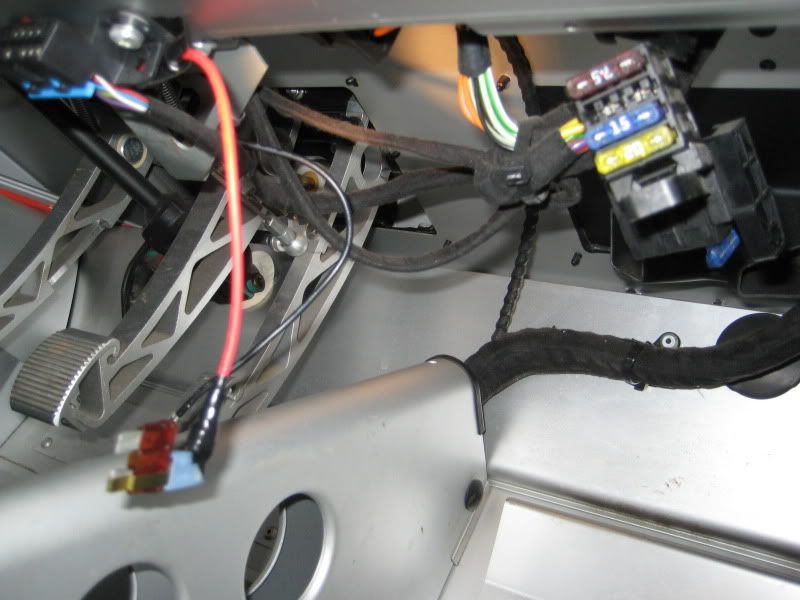 Step 6: Replace plastic divider, start button panel, & install 12v cigarette piece.
Step 7: Used 3m tape to secure plastic cigarette adapter "filler plate". Done.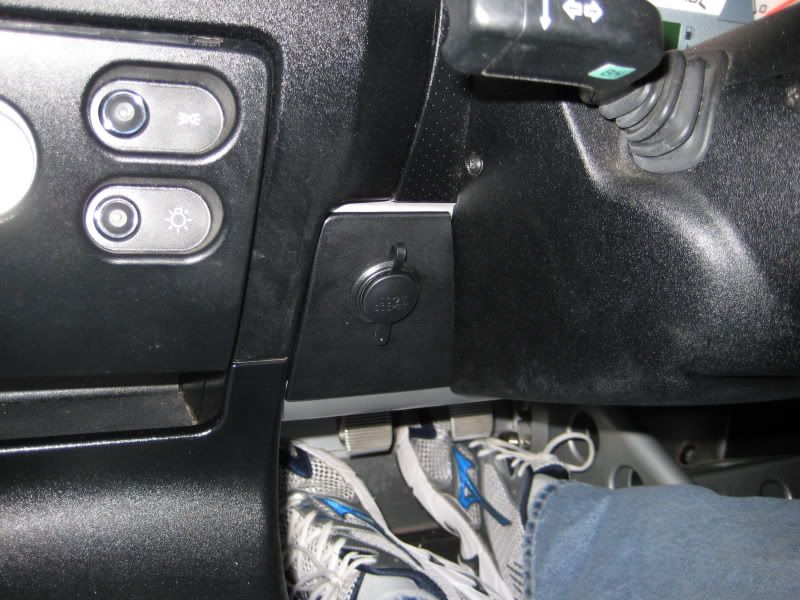 Special thanks to tesprit for providing me with the "filler plate" & installation instructions. Filler plate was originally made by TheViper for tesprit