Discussion Starter
•
#1
•
Got tired of having no heat with it getting down to 17 degrees and the Elise being my daily, had to break down today and tackle the project. Took about 5 hours, 4 of actual work. 1 hour was devoted to making fun of Milli Vanilli and other bands on the XM when it came on. Could do it again in 3 maybe..
Clam off is straight forward, nothing real difficult just take your time and have 2 people. Mine is a a/c car which means the A/C high side line, reciever dryer must be removed. Also the low side needs to be unhooked from the a/c heater unit and moved out of the way. This of course means you must EVAC the system of the R134. Heater hoses also need to be removed off the unit from one end. Brake booster line needs to be unhooked and moved to the side. Unhook all plugs from wire harness in that area. Unbolt the fuse block and move out of the way also, along with the vent hose from the box to the cabin.
Once all that is out of the way you can access the two clamps the hold the blower motor to the heater a/c unit. Break them free by prying inbetween with a big flat head screwdriver. I can't describe how to pull the unit out other than tell you to pull from the blower motor side, rotating it out and pulling it out at a 90 degree angle from how it sits. You'll see once you are there. You can then pull out the blower motor which houses the resistor. When everything is out be sure and drill holes to drain the water that gets in the tub there. That simple mod is the main key to keeping the floating water from killing the resistor.
The rest is basicly reverse but with more cuss words and bloody knuckles. Mine was a little different since the wire from the blower motor to the resistor had actually caught fire and burnt completely off from such a poor connection.
Here is some pics of the process..
Clam off and placed like a trophy for everyone to see in the front yard..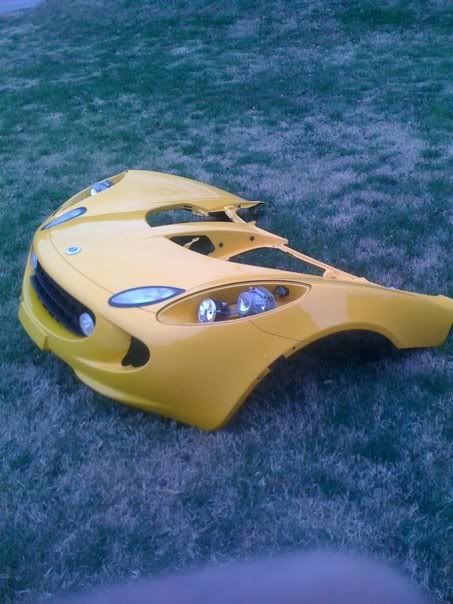 Lotus's great idea for a fish pond complete with mold and dirt. Great place to locate a hot electrical item!!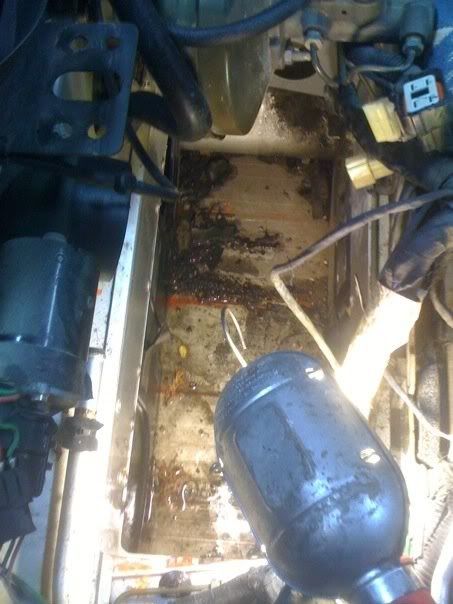 One wire caused me to have to do all this. And of course it burnt completely off so we had to rewire and solder it all.
New resistor installed with soldered connections, and silicone covering the connections to keep moisture off.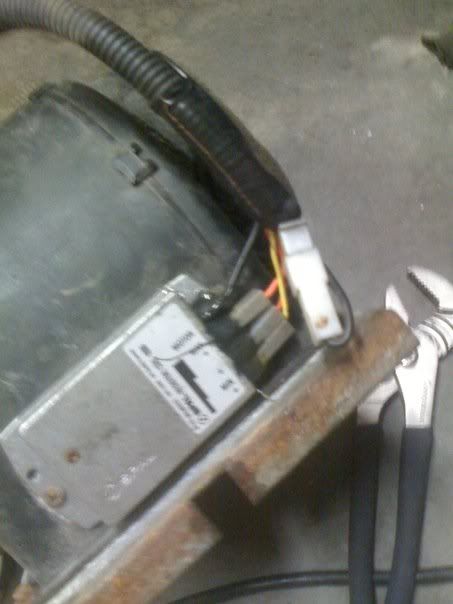 Going back together..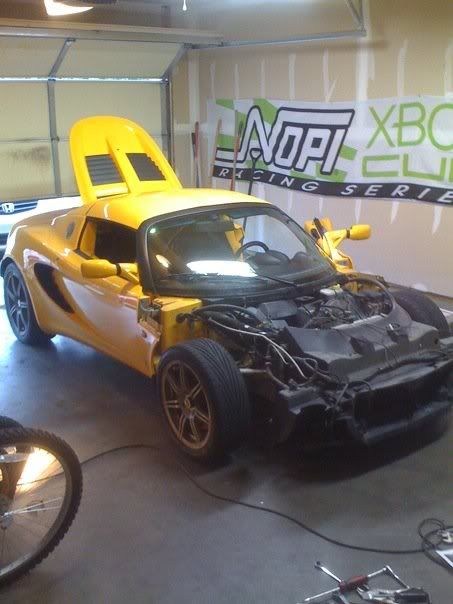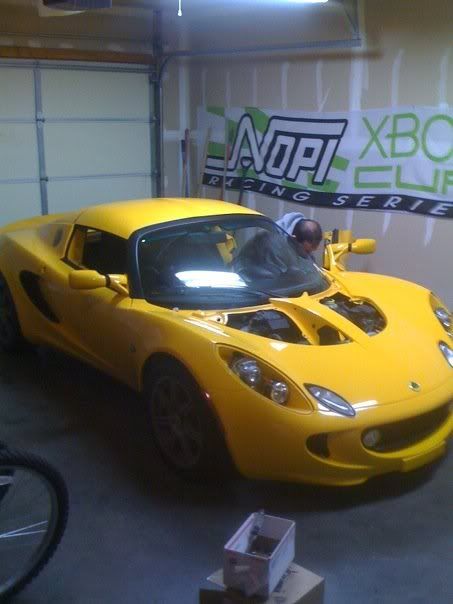 Yes I know I didn't use the updated kit and yes I put it right back where it was before but after looking it all over and the mods we did, I think this will be fine for a long time, or as long as I plan on keeping it a daily.