Discussion Starter
·
#1
·
I just installed a Rev300 which is an amazingly well thought out kit. Anyway, as I had the rear clam off and was waiting for some other parts to arrive, I kept looking at the intake hose feeding the CAI that came with the kit. I ended up making a quick mold out of foam and did a three ply layup of BID fiberglass cloth to form a scoop for the end of the hose. It may be hard to see in the photos but the scoop captures the air from the top to large fins and directs it into the induction tube. If you have not seen the fins from the rear, they are actually hollow so I was able to fit the fiberglass part inside of the gap so there are no unfinished edges. I did consider using carbon fiber for cosmetic reasons but realized that it would be nearly invisible once installed, so have decided to simply paint it black.
Just thought some of you might be interest to see it.
Here is the scoop with hose attached for test fitting...
View from the front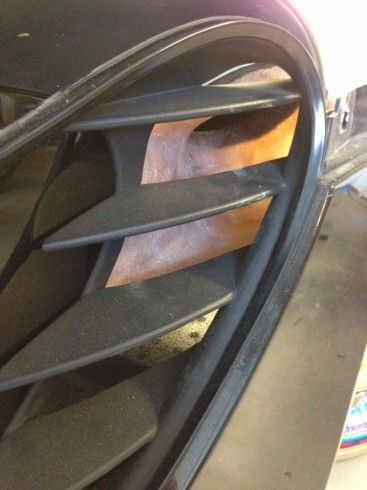 View from the rear
View from above showing hose attached to filter box.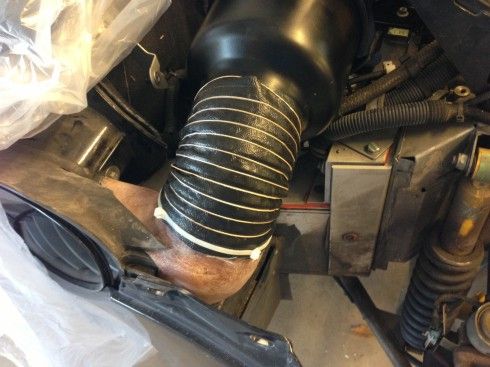 Now I just need to clean the car up, put it back together and test drive it with my new supercharger! :clap: