Discussion Starter
·
#1
·
these are the numbers I put down,
blue=first pull
green=second pull
yellow=third pull, not sure what happened here though
lol. Sorry, here's the real post.
Since I was tired of the car not being able to hold more than 13.5psi at redline, I decided to have the turbos reflowed. For refrence here's the previous dyno with boost spiking to 17psi falling off to 13psi: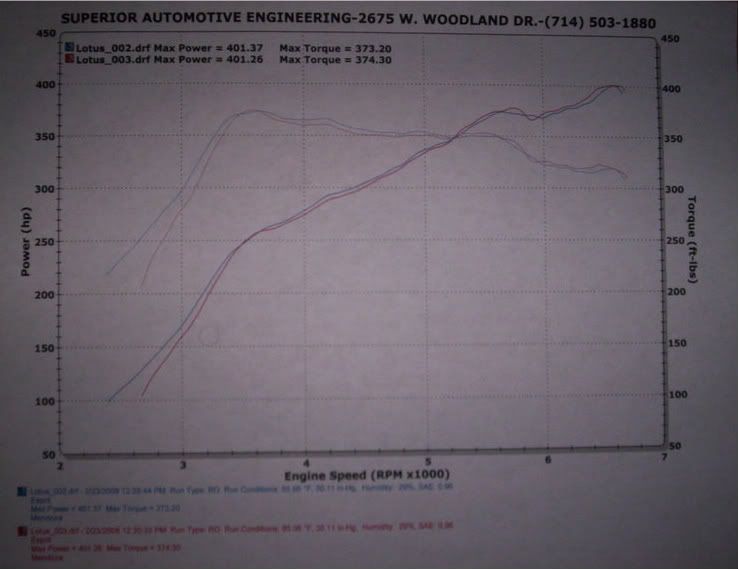 Now for the new graph. Notice how flat the tq curve is now and I only lost 200rpm of spool time. Blue is 12psi, red is 15psi, and green is 16psi.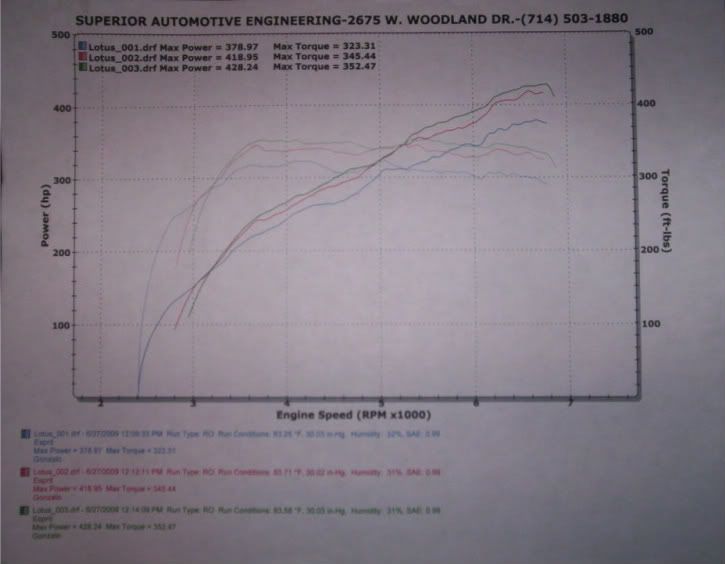 This was on a conservative dyno known to read about 5% lower than most. Overall, I'm happy with the car. It's making more power with less peak boost but it's holding boost now. It also seems Johan's ECU runs very rich on hot air but with lower charge temps and adjusting the water injection, the a/f ratio fell right in place in the mid to high 11's. Even at 16psi the car stays cool; cooler than before at 12psi and no water injection!!!!
Here's the vid. The red car is Alan's (E5PR1T) running only 11psi of boost and water injection.
<object width="425" height="344"><param name="movie" value="http://www.youtube.com/v/l8KzgEPqxcg&hl=en&fs=1&"></param><param name="allowFullScreen" value="true"></param><param name="allowscriptaccess" value="always"></param><embed src="http://www.youtube.com/v/l8KzgEPqxcg&hl=en&fs=1&" type="application/x-shockwave-flash" allowscriptaccess="always" allowfullscreen="true" width="425" height="344"></embed></object>