Discussion Starter
•
#1
•
So I didn't want to spend a ton of coin on a larini, tubular or Lotus Sport exhaust..and despite none of them really having much drone, I wanted to do something to minimize that and also to be different...
so awhile back I had seen something somewhere about an exhaust with a built in "sport" mode essentially...it was the X-Force Varex, and unfortunately they are made in Australia and the only US Distributor doesn't stock them..I read tons of reviews, loads of good, a few bad, but most of the bad were early models. The recent ones have lasted a long time. And granted anytime you add electronics to anything you increase the risk 100 fold..but I figured it was worth a shot and would still be cheaper than 1200 bucks.
I ordered it from mufflers to the max in Aus, it showed up 4 days later. Crazy. Shipping was a bitch (200 bucks!!!!) so that put me in a bit deep but not too bad. Then I had to track down a muffler shop that seemed legit but had experience with full custom setups..unfortunately one that zach had recommended couldn't take it, so I went with Collins Mufflers in Mission Viejo, CA..
They were leery to take it at first since it was going to be full custom. He had done Elise/Exige systems before but most were more or less bolt on. We dropped the factory stuff from the collector back to see if it woudl fit straight out (the goal/plan) but the roll bar was in the way..so adjust fire. The VMK10-250 unfortunately is a bit big..but not huge...it has the electric motor/gear housing on top with wires that run out and are heat/moisture shielded, to include the plug. The muffler is all stainless and very well built with nice welds. It on its own weighed 15.2 pounds.
We came up with a general scheme of maneuver and I let them tear at it. In the end it turned out great. A lot of bends, so unfortunately it is a bit more restrictive than I would've liked but talking with chirowolf a bit of back pressure isn't a bad thing, and it is nothing horrible. They did a great job, used the factory muffler mounting points, and although a bit stressed while working, in the end stuck to their estimate and seemed to enjoy the end product.
Right now I am about 85% satisfied. I am having trouble getting the servo to work every time...the way it wires up, it has a control box that sits in the car somewhere, and into it you plug a wire from the muffler, and a power wire (it comes with a cigaratte lighter plug from X Force which is convenient but will eventually be hardwired). The control box is the remote receiver, and it comes wiht two car alarm style remotes for opening, closing, or adjusting the muffler anywhere between. there have been issues with the remotes long term but I will be hardwiring so I am not too worried. Anyways the control box relay will click and so it is obviously getting power and getting the signal, but the servo won't actuate. I am guessing the muffler may be getting too hot since it runs so damn hot on these cars (seriously ridiculous, way more than even my elise prior) and I'm not sure that X-Force designed it wiht mid-engined cars in mind. I have reached out to them for advice. It works about 75% of the time then seems to stop until I come to the car later.
The sound is good for the most part. Free revving is outstanding-it has a nice metallic throaty/raspy sound that reminds me of a tinge of ferrari. Obviously not the same by any means, but similar notes.
Ironically, even full open, the car isn't too loud and doesn't drone bad. Lotus definitely did their homework on sound deadening, and the exhaust sounds great. Slight burbles at idle and some pops on the off-rev.
At closed it gets more metalllic and under 5k it sounds fine. Over 5k it tends to get a bit TOO raspy, but I will only close it when cruising or driving gently so I'm not too worried.
At the end of the day, the difference between the two (open/closed) isn't as drastic as I was hoping but I'm happy with the noise. Closed it really silences it and will make it a relaxed freeway cruiser..open it isn't as raucous as I had hoped but it sounds GREAT.
I do notice that under load while driving, there is a lot of "air turbulence" type noise. I think this has to do with how tight the bend is coming out of the exhaust right now...right now it has a temporary tip (cut off of the varex..we had to do some trimming to get it to fit) until I find an exhaust tip that will work due to clearances...when we cut that off and make it less severe of an angle I think it'll be a bit better. It still has the great exhaust sound, just a bit of rushing air noise too.
Overall happy and I'm in several hundred less than I woudl be otherwise with an aftermarket exhaust...I dropped the secondary cat, and I think after everything I am about 20-25 pounds lighter than the factory setup, maybe more I didn't get to weight the build after the bends..
Pics: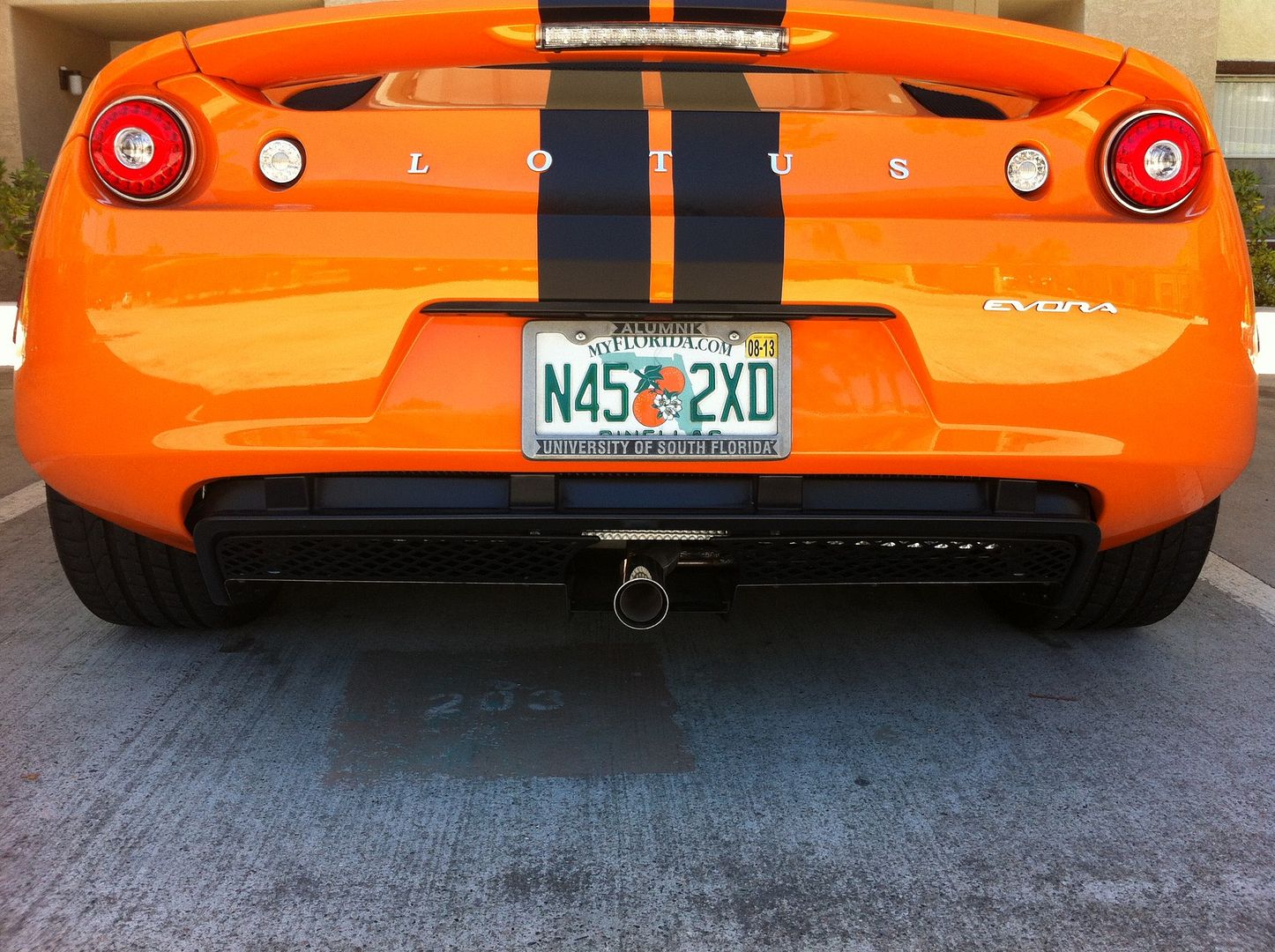 Vids: I apologize these suck..they are on an iphone so they neither capture the sound or volume well...but you get the point. The first is just one setting..the second video is both settings (if you listen close you can hear it get deeper..the volume difference doesn't really show up on the iphone) and then I go outside by the muffler tip and if you listen close you can hear the flap open/close and the idle noise change from a burble to a soft idle...the video is all jacked up thanks to windows for that..there is also a driving clip at the end of the second one but it is in traffic so not that great. I will work on these.