**UPDATE MAY 3RD 2008**
Due to the overwhelming increase in the lotus elise/exige aftermarket and because the original post of this thread was over a year old I decided to update things a bit. Changes include a new universal format for every type of body modifcation that I have compiled. New format includes at least 3 photographs, contact e-mail for companies/programs/individuals and sponsorship links which connect to what the company is involved in. Its a big change, one that I hope satisfies the majority of those looking to learn more about what body modifications come from where and how to further educate yourself. As mentioned before, property rights and copywrites belong to their respective owners, this is not meant to be advertising used for personal gain.
Original:
I have seen plenty of threads on body-kits and exterior changes (many good, some bad) but never has there been a thread with all the designs in one place to discuss. Now while new to this forum as a registered member I am not new to elise-talk, nor am I new to lotus, so I am well aware of the flaming that can occur when even mentioning changing the beautiful lines of the elise and exige. But does making external modifications simply ruin the aesthetics of the car? Or is there some practicality in doing so and can it really improve performance?
Here is proof of many of the examples that have been done physically, while also including some of my own designs: more fantasy than reality. And while I am aware of many other external modifications threads (as well as artwork ones) this is a topic I think that deserved its own space to look at the good attempts with the bad. {as always credit goes to the photographers and owners of these vehicles and not to me}
Changing/Altering Body Panels:
Plans Motorsports (UK)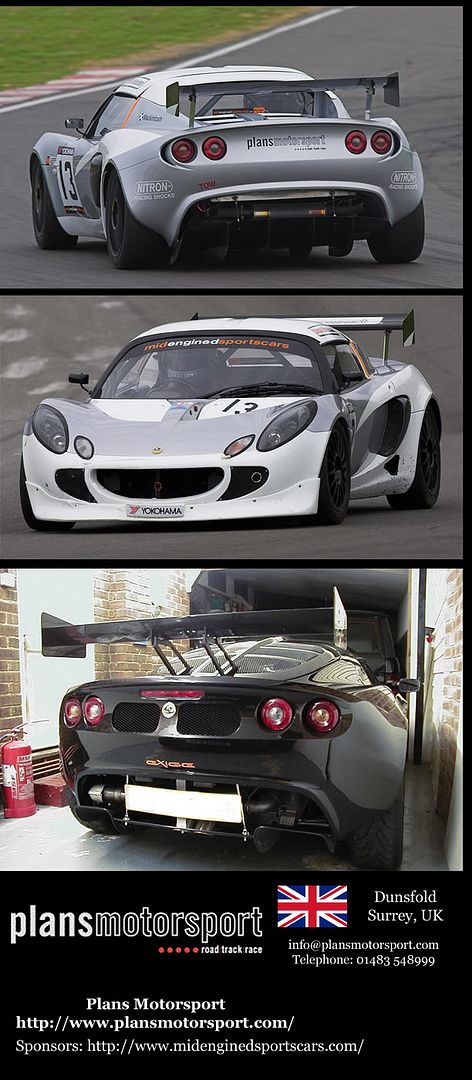 Outer Plus (Japan)
Augment Racing Equipment Exige (Japan)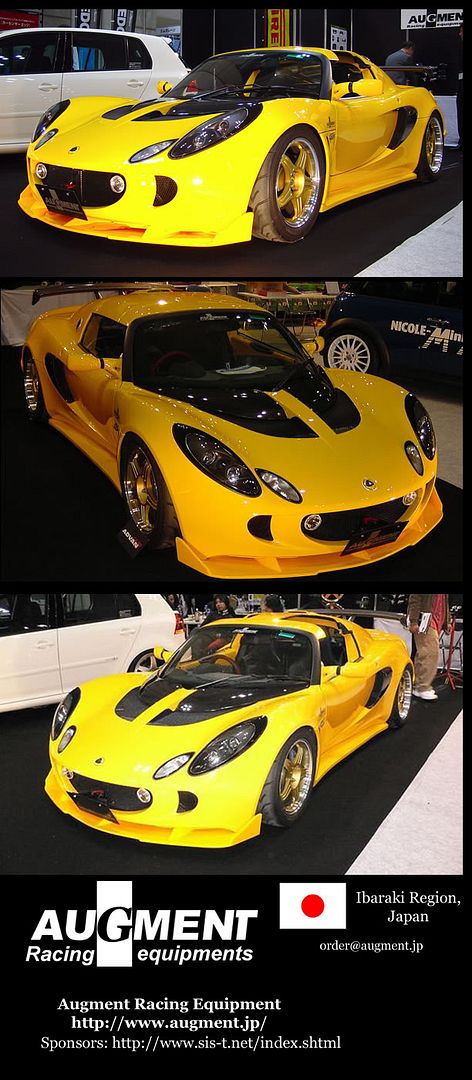 LTS Denag (Japan)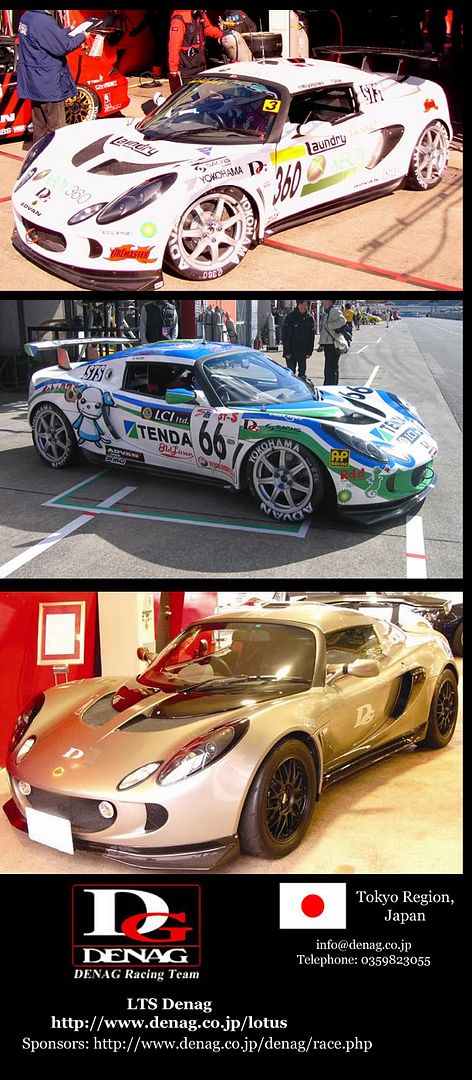 RED Motorsport (Germany)
Kawahara Motorsport (Japan)
Custom External Mods
Serebo1's Elise {Specialty Car Craft} (USA)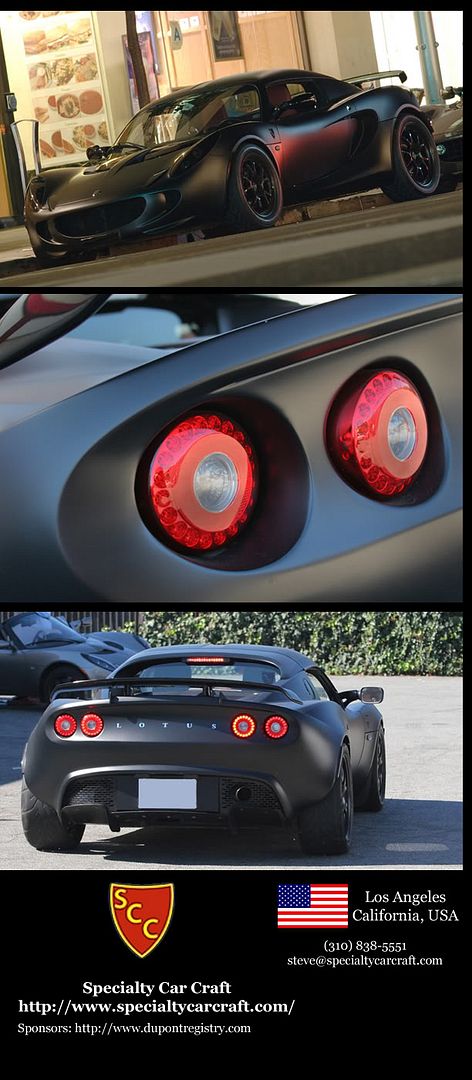 Cantrell Motorsports Elise (USA)
Sector 111 (USA)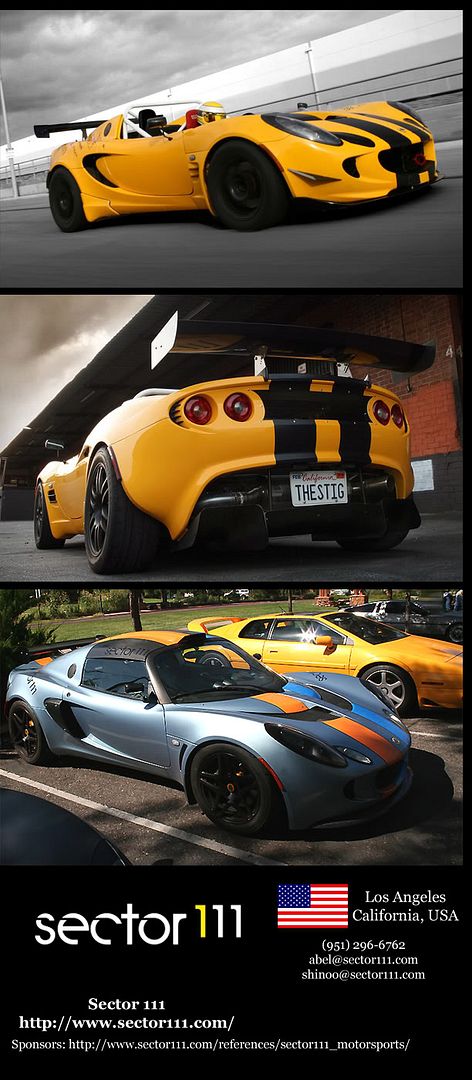 Perryeyges Elise (USA)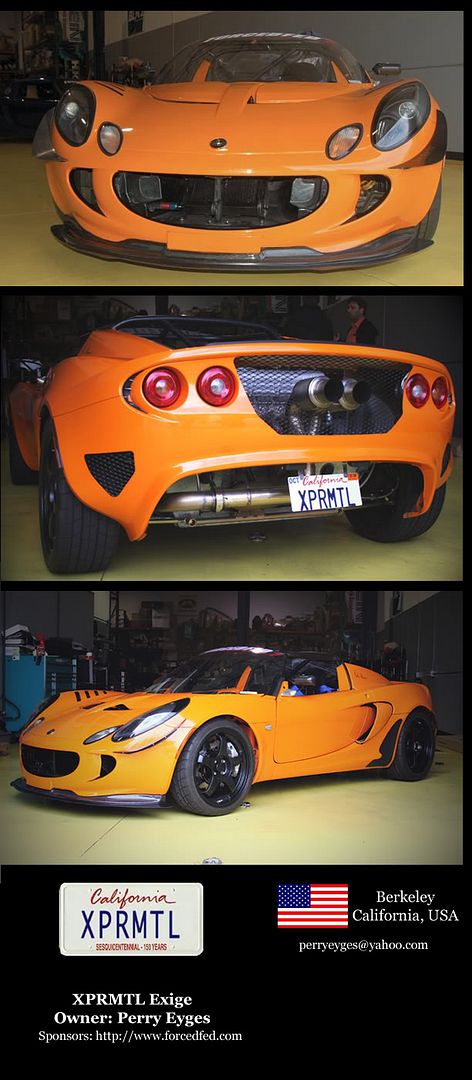 Piero's Exige {LEA Components} (Italy)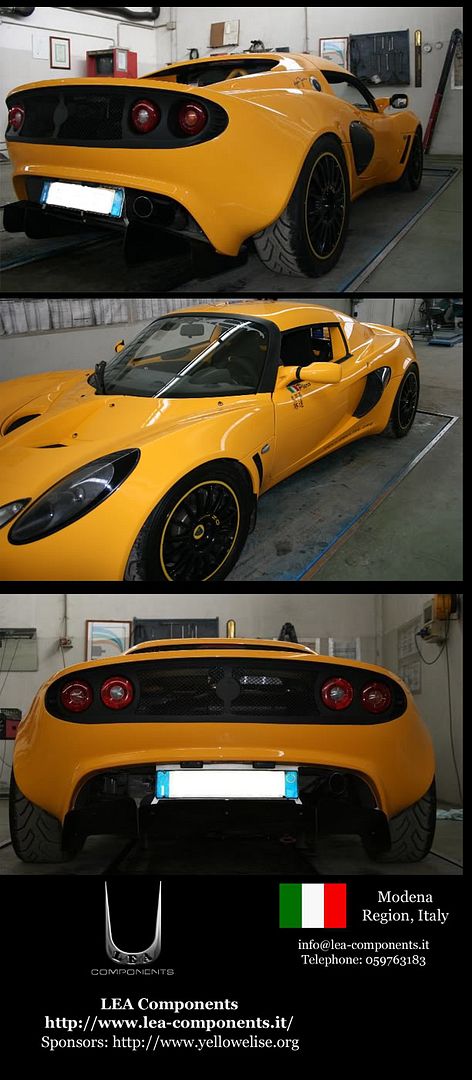 Curve Auto Design (Japan)
Trial Tuning Spirit (Japan)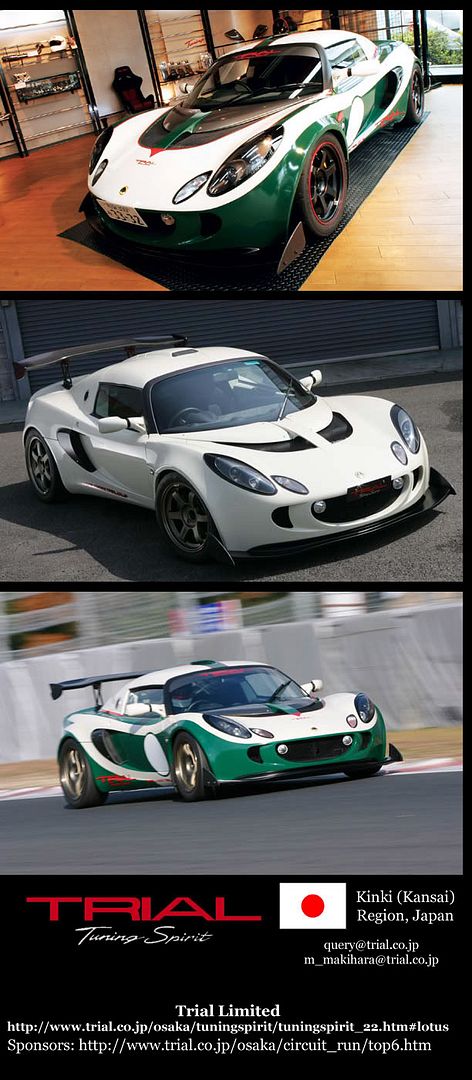 Elige/Exise Hybrids (Clam Change-over):
Bogies' Sinclair London (UK)
Elise Rear, Exige Front (started life as elise) *with honda motor no less
Ronin (USA)
Elise Front, Exige Rear (started life as elise)
Swiss Trophy Car {Lotus Zeutrum West} (Switzerland)
Elise Rear, Exige Front (started life as exige S)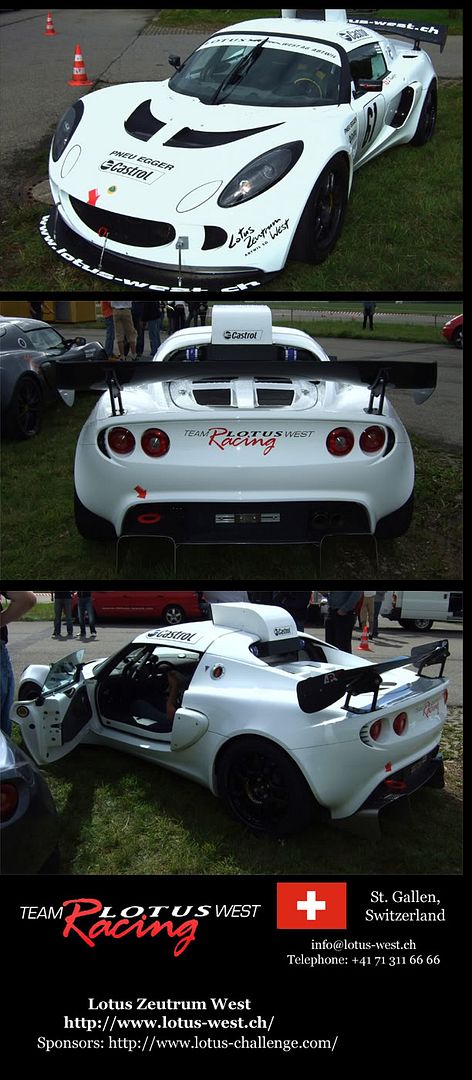 Carbon Fiber:
Benetec Carbon Elise (Japan)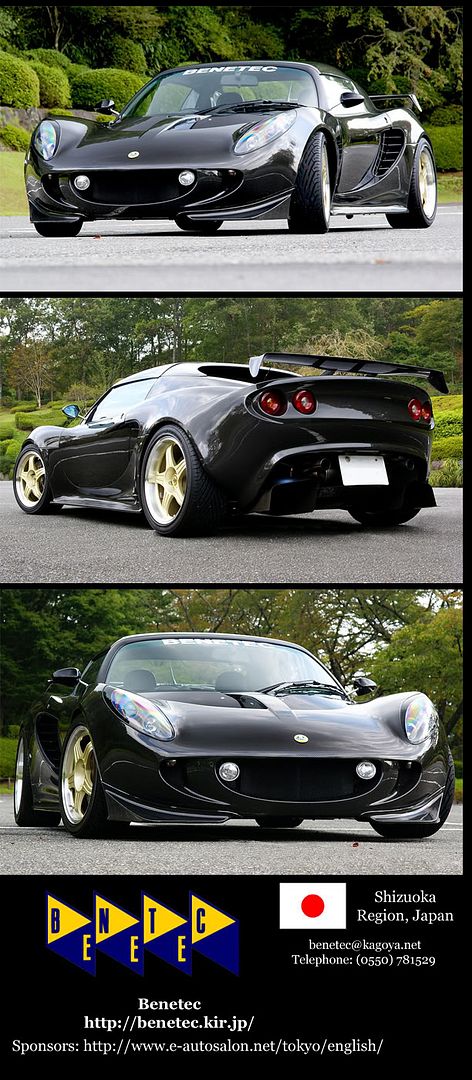 Prototype Composites Series 1 Exige (USA)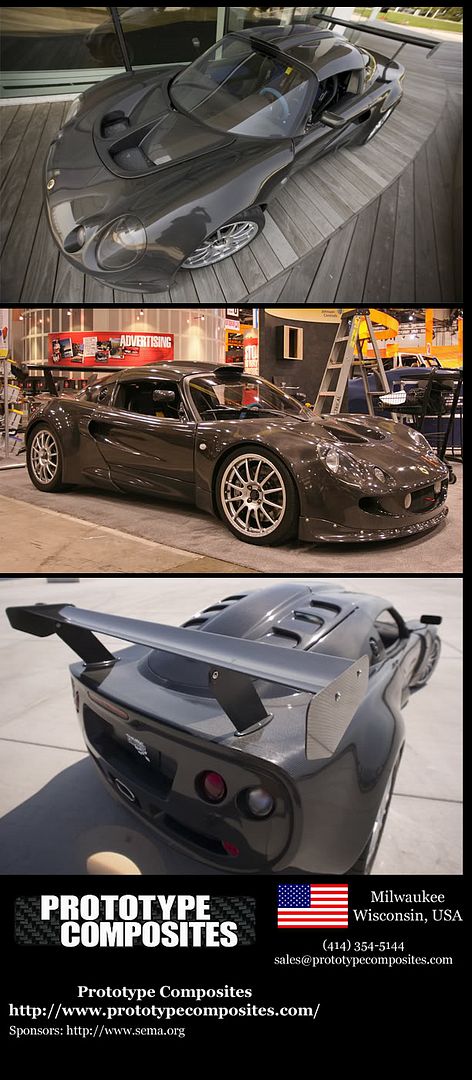 Wide Body Kits:
Bodyshop Kobayashi (Japan)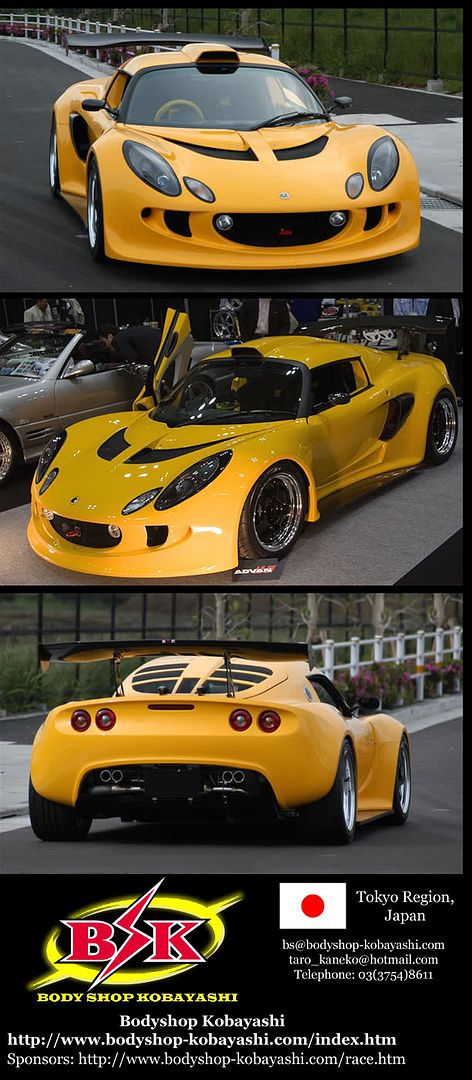 Junk's Reverie LTD. Wide Kit (UK)
Lotus Exige GT3 Road Car (UK)
Esthi (Germany)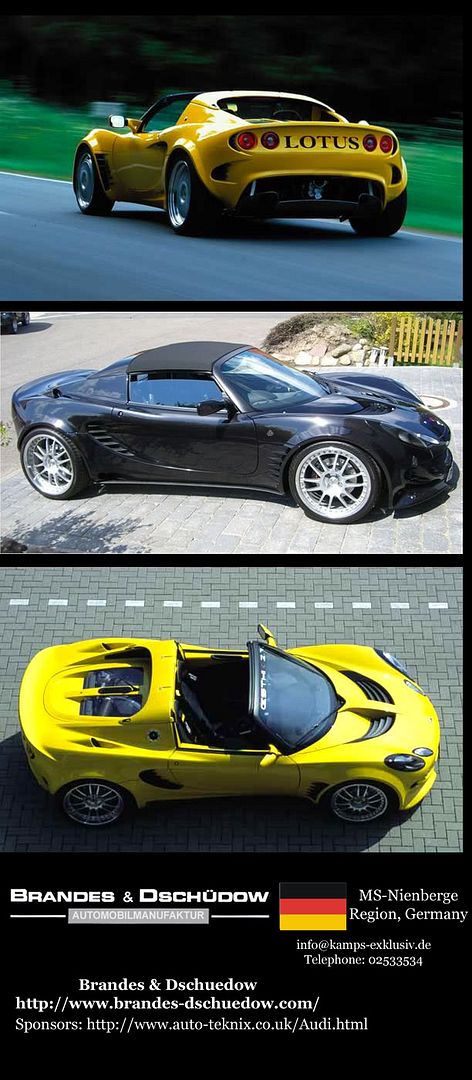 TW Autosport (Hong Kong)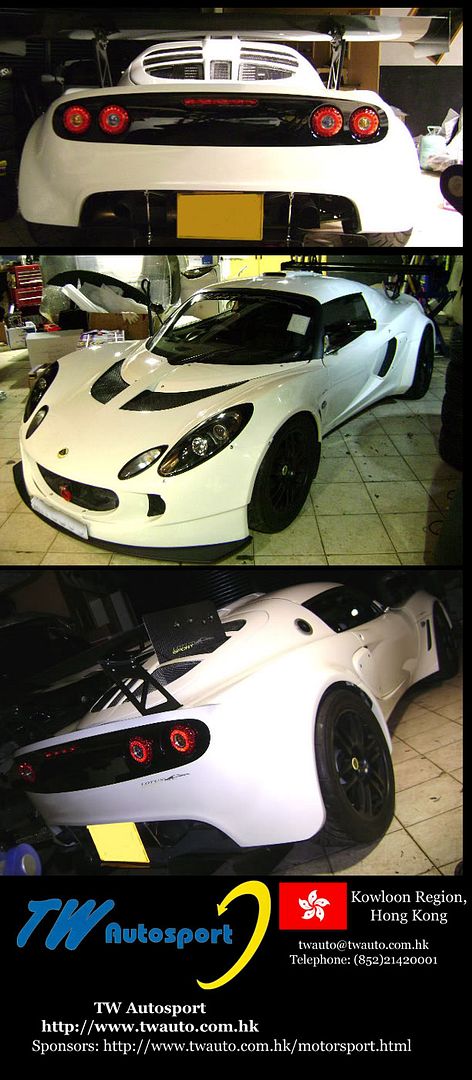 Lotus Race Cars (Wide +):
Lotus Sport Cadena
Series 1 Elise GT1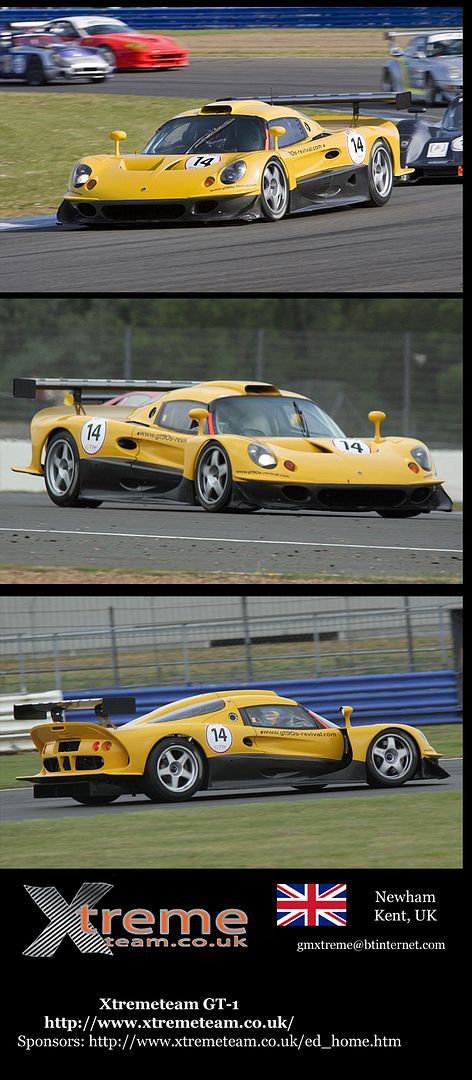 Lotus Sport Race Exige (300RR)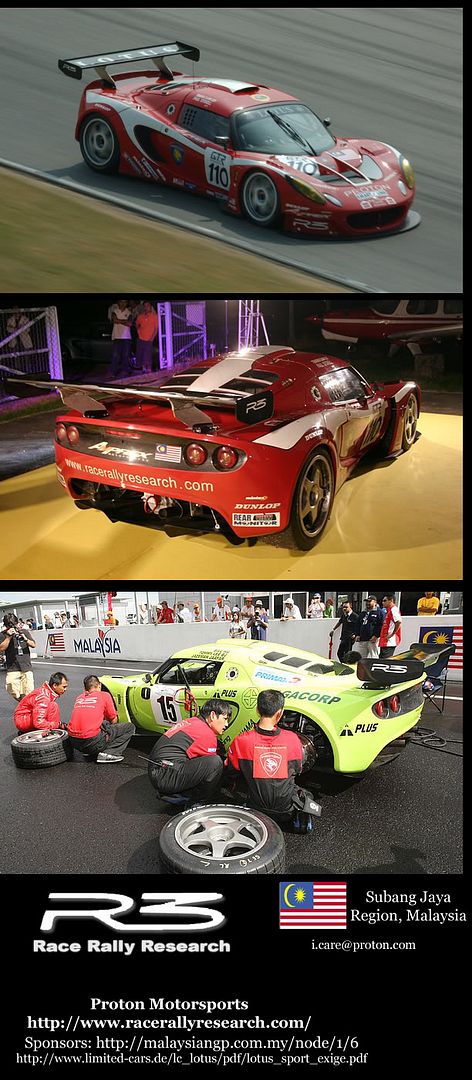 My Designs:
Wide Body Elise Sketches Front/Back (paper/pen)
Custom Schematic of Ideal Race Exige (photoshop)
Wide Body Kit Design for Elise (photoshop)