I'm gauging interest in possibly selling my Gut wing...it is already painted in Chrome Orange (and was installed) by Specialty Car Craft. The beauty of this, if you have a CO car, is that it is already painted (otherwise just repaint it) - saving a couple hundred $$.
New unpainted, the wing sells for $1300.
Selling for $1100 [PRICE DROP TO $950]
Prefer local buyer, as it's pretty huge to ship.
Here is the info. by Sector111:
Gut Sport Wing Rear Wing for the Lotus Elise - Sector111
Here are pics of it on my car: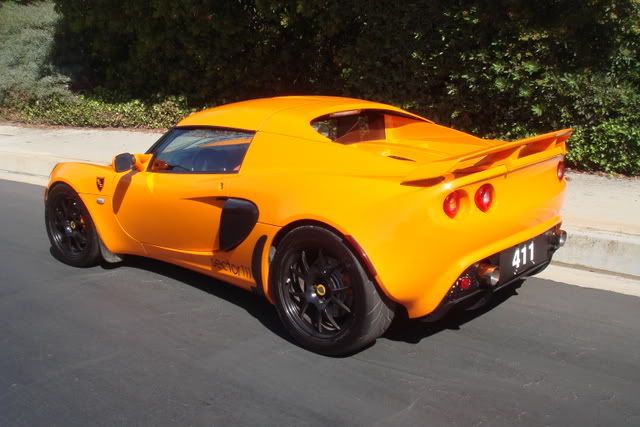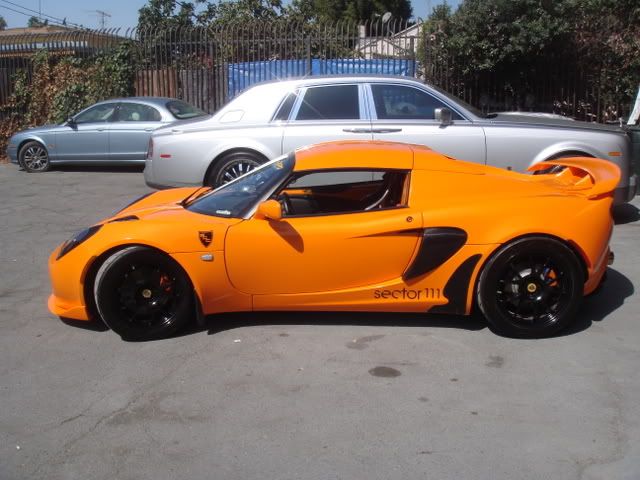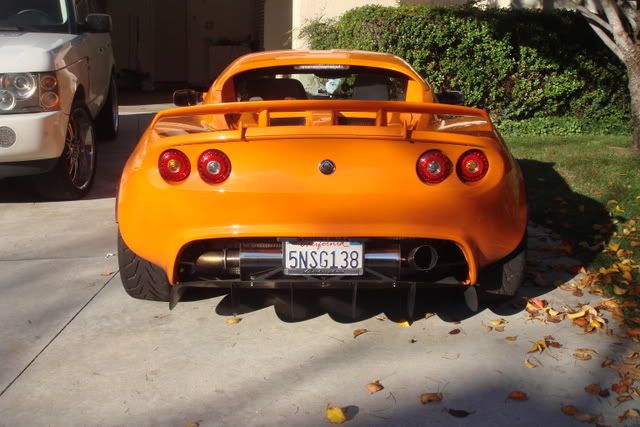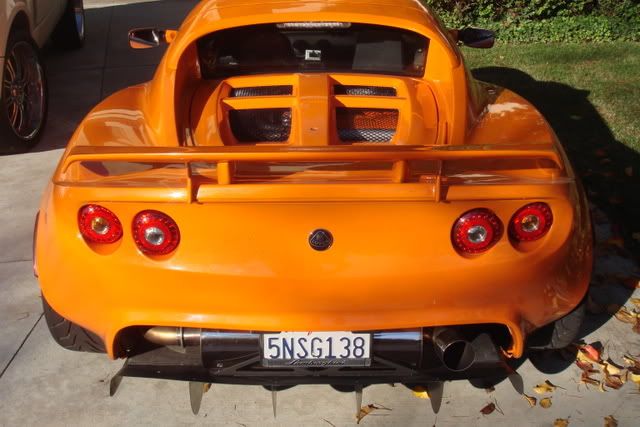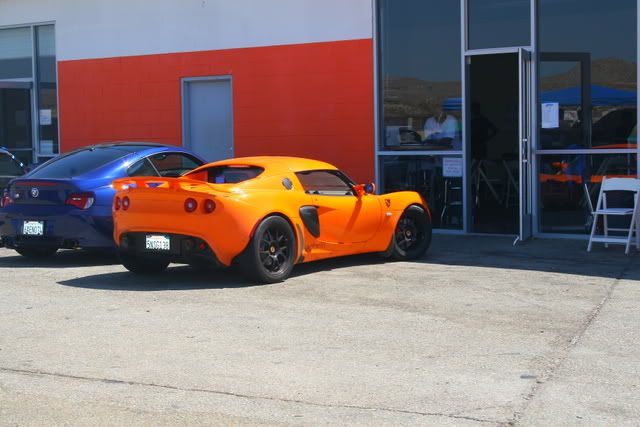 There is a small 1.5 cm crack in the paint here at the base: