I purchased my car with the boost gauge/oil temp gauge under the dash(in front of the shifter.) I wanted to add the A/F gauge for tuning, as well as safety but with my long legs it was impossible to see while driving.
The boost gauge fit perfect in the vent, although I had to do some cutting/molding to get the A/F gauge to fit. I made a block off plate for the A/C outlet under the dash(which I rarely use anyhow.)
Excuse the crappy phone pic. I left my camera at work.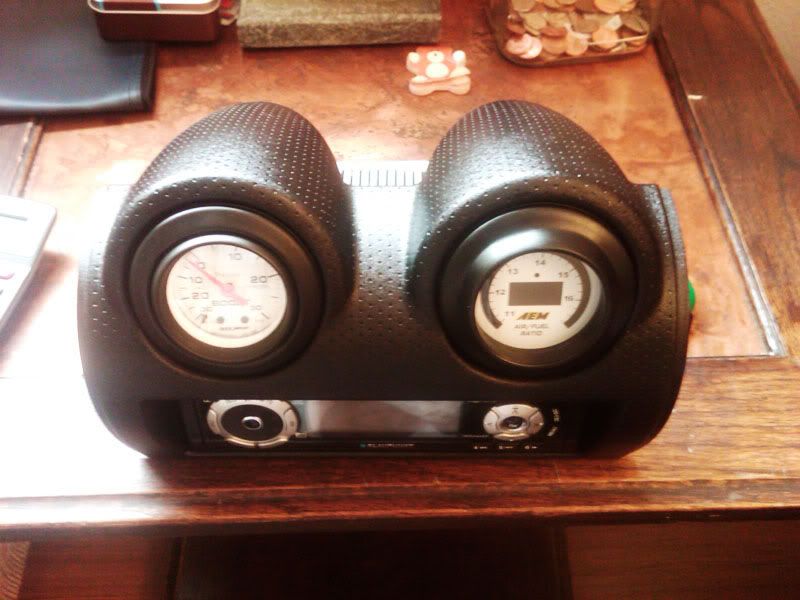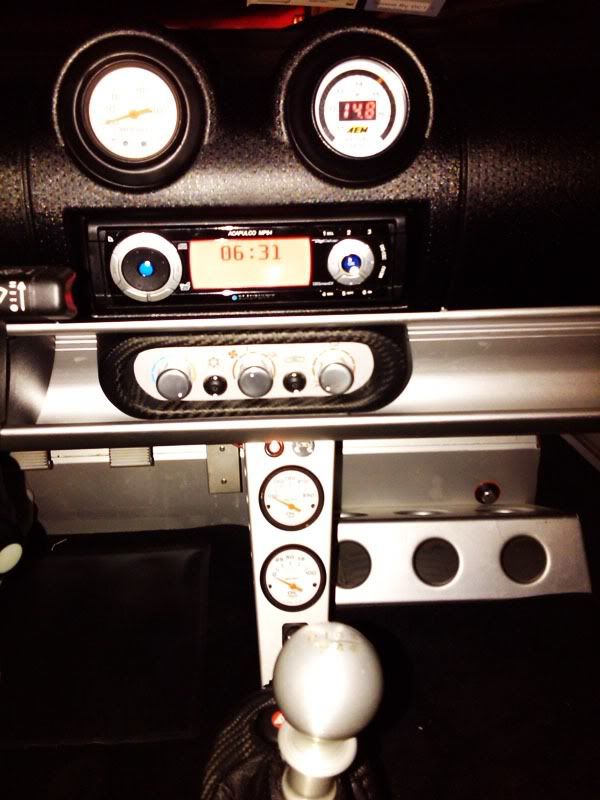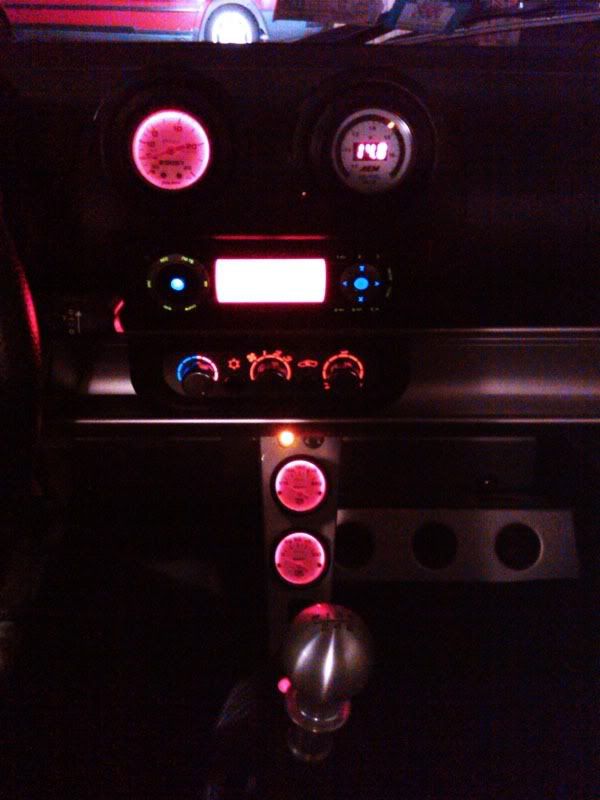 Ignore the dials, will have her on the lift in the next couple of days to hook up the sender units in the engine compartment.