Hey all,
A few months ago my Bourdeaux Red Elise was totaled in a minor fender-bender. After months of haggling with my insurance company, I finally got my check, and my salvaged Elise has a new home at Sector 111. Nonetheless, I have the following items for sale:
1) Hard top factory painted in Bourdeaux Red | $950 + shipping -- POSSIBLY SOLD with 3 members on waiting list, contact me if you want to be fourth on wait list
This item is in very good condition, particularly for a nearly 10 year old part. The paint and clearcoat are original and shine (but they have the normal factor Lotus iffy paint job). There are some light swirl marks from waxing the car, but no scratches, dents, etc. I am including the top and the hardware to mount it, complete with weather stripping, etc. This will be 100% plug and play with another same-color Elise. The car has been garaged its entire life.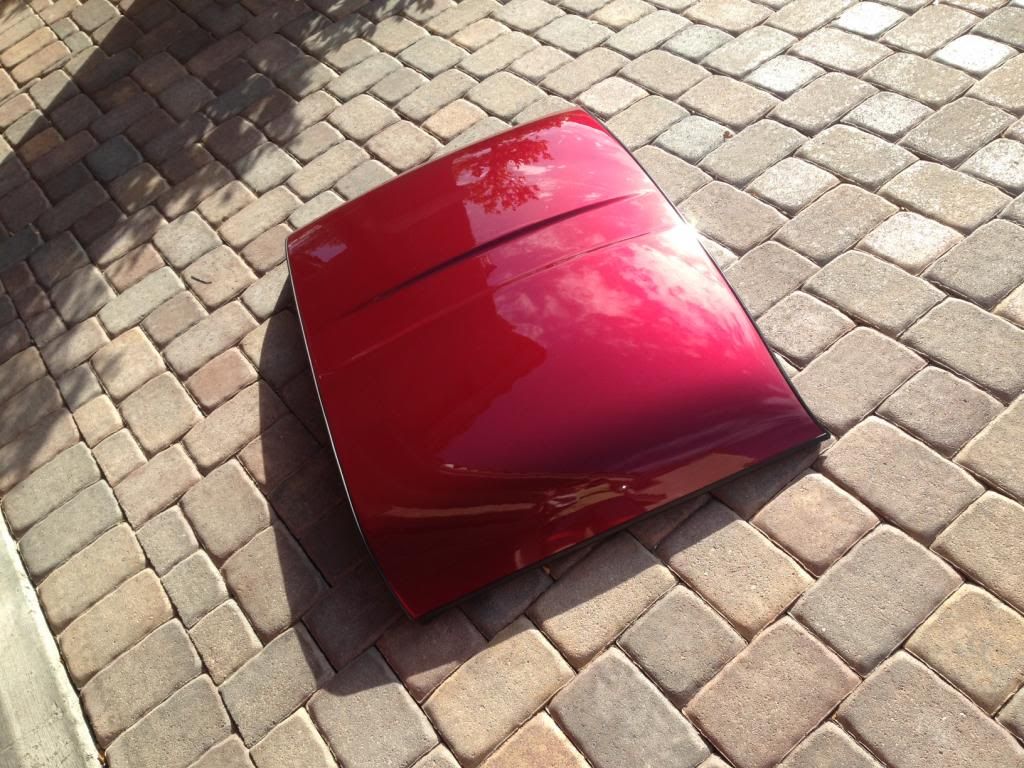 2) 2005 Elise DBW ECU with Performance Software for Cold Air Intake & Exhaust, lowered cam changeover, etc. | SOLD
3) Lowtush Front Splitter, Brand New, Never Opened | SOLD
4) Sector 111 Cupholder | Darth Holder | $30 + shipping
This item is in like-new condition. Mine never came with a second "spring" to hold the beverage in place, but it worked flawlessly for over a year with only the one spring. If you really want the second spring, you can probably get it for free from Sector 111 or from a local hardware store.
darthHOLDER Lotus Elise and Exige cup holder from Sector111
5) OEM Airbag Retention Pins x qty: 6 | SOLD
Everyone who has ever taken apart the dash knows that once you break off the glove compartment cover, you *NEED* to replace the four retention pin screws. These were $5/apiece from Lotus Garage. I am selling my remaining 6 of them for $20, shipped, total (also, you won't have to wait months and months to get them like through Lotus Garage).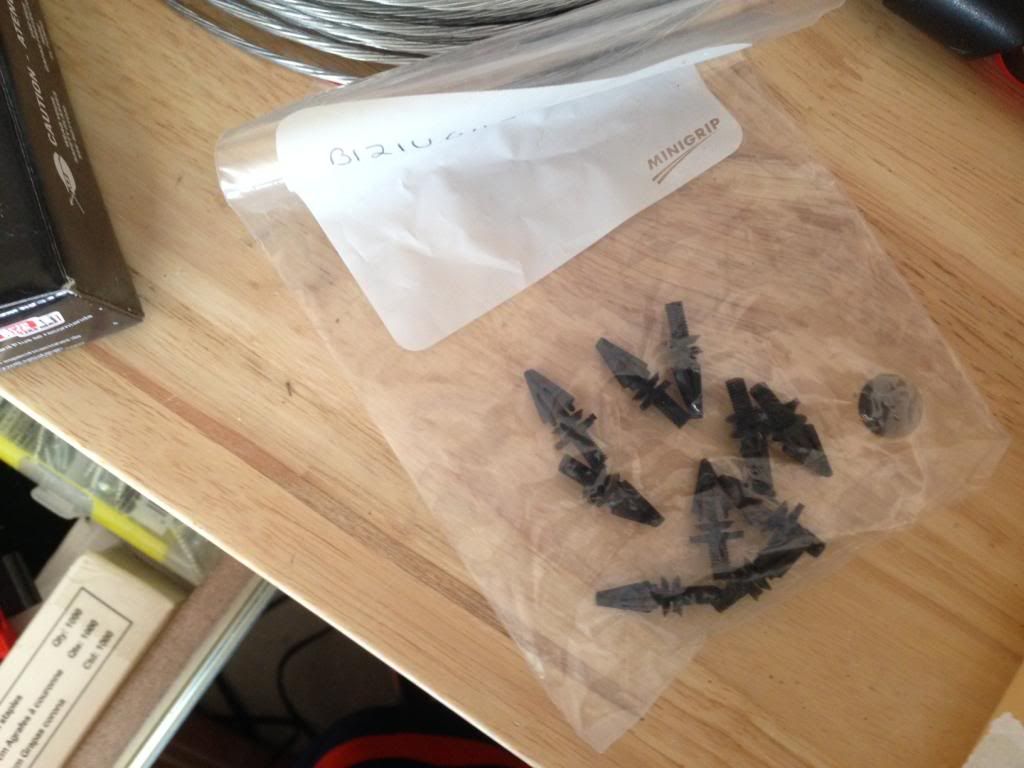 6) Brand New Alpine KTP-445U Miniature Car Audio Amplifier - BRAND NEW | SOLD
I paid $180 for this when new, I opened it to look at it, and then I never used it. This item is brand new and never used. I purchased it new from Crutchfield about 10 months ago. Though it is opened, it comes with all original parts and accessories. It will work with ANY aftermarket or OEM headunit. To my knowledge, this is the tinest amplifier available on the market. It is designed to be mounted in the dash, so you don't have to run wires to the trunk for an external amp. It also weighs almost nothing (it really is an amazing little thing).
Here is the link to on Crutchfield:
Alpine KTP-445U Power Pack Upgrade any car radio to 45 watts RMS X 4 at Crutchfield.com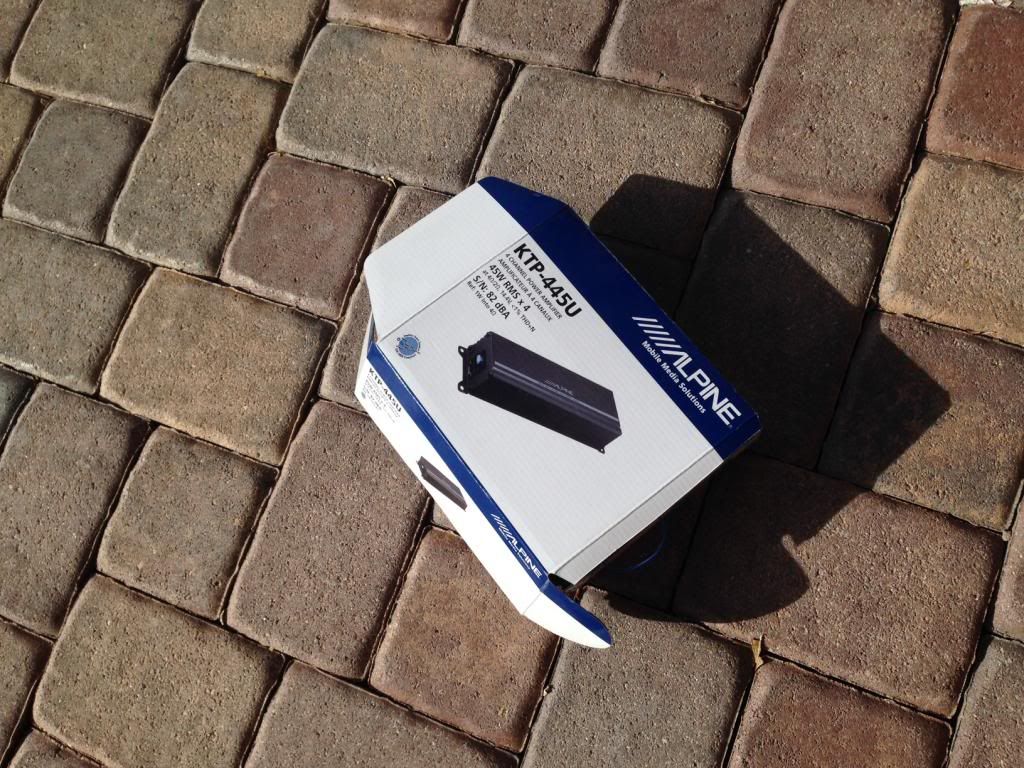 7) Miniature Subwoofer (Sound Ordinance) 125W 8" BRAND NEW + Includes Wiring Kit| $125 + shipping
This item is brand new and never used. However, I did remove it from its original box and I lost the box & instructions, etc. However, I still have the brand new (never used) subwoofer, the manual volume controller, and the unopened $30 wiring kit to go with it.
This thing is very slim, and I bought it to either mount behind the driver's seat or in the passenger footwell. It gets great reviews on Crutchfield. It originall cost me $200 + $30 (for the wiring kit). Here's the Crutchfield link:
Sound Ordnance B-8PTD 125-watt compact powered subwoofer at Crutchfield.com
All items will be shipped within 48 hours of payment (except, perhaps, for the Hard Top, because it may take me a bit longer to properly pack it, etc., so it doesn't get ruined in shipping).
Please PM me if you want to buy anything. Prices are fairly firm. I will accept reasonable offers, but I will hold off for awhile before accepting any offers.
If you need any references, I am a long time car forum member with lots of positive feedback and other forums. Just let me know, and I will shoot you a link.
The items are located in Las Vegas, Nevada, so those in Southern California may be able to pick up the items as part of a trip to Las Vegas.
Thanks for looking!