**************SOLD!*************
UPDATED with more pictures as of 04/14/2008.
So I've decided to start plugging my car which I cannot keep any longer. Landlord is kicking my roomate and I out of the apartment because he is renovating the whole place. So now I've got to find a new place, which is probably going to be more expensive than where I currently live - so thus - I cannot keep the Lotus any longer.
Its a 2005 with the Touring Pack, Sport Pack, and the Hardtop. Also has a Quicksilver catback exhaust (sounds amazing) and a Top Speed intake. Color is Chrome Orange (best color IMHO), and the mileage is a low 15.1k. The car is in great condition overall, with two minor paint chips in the front clam and rear quarters from driving (normal for an Elise without a starshield). Interior is in great condition and still smells brand new. Leather is in order, all panels are good. Hardtop tends to "squeak" a bit, but just needs to be tightened enough to prevent this. Tires have at least 70% or so tread left. The fronts have less left than the backs. The aftermarket intake
WAS
causing the car to idle rough (you'll find threads in my post history asking advice on the problem which my local dealership has correctly diagnosed and is going to fix for me), but has now been taken care of with a brand new intake installed by my dealership. Car has already had all warrantied Lotus recall campaigns done for the 2005 model year, such as the shifter and ECU reflash. Car never sees rain, is waxed regularly, and washed once a week.
Carfax is completely clean.
The car hasn't been beat on besides normal "spirited" WOT pulls. Absolutely no "standing starts" or launches, and I have the ECU dump receipt from my local dealership to prove this. I'd be happy to scan it for a potential buyer and send pictures. The car has been taken care of well.
I have pictures upon request, otherwise pictures are coming soon. The first time I get the chance to take some, I will indeed. I just haven't taken any good pictures yet, but I wanted to make this post to get started. I am located in NJ and wouldn't mind organizing shipping if anyone would be interested in the car. Title is clear, but I am financing it so the bank has the title.
Price drop again (7/9/08): $30,800.
If you guys have any questions at all, feel free to ask. I'm sure there are things I've forgotten, so the only dumb question is the one you don't ask. My email is
[email protected]
. PM me if you want too, and I'll give you my cellphone number if you want to talk to me directly. I'm an upfront guy with alot of selling history outside of Elisetalk and I frequent NASIOC.com, IWSTI.com, and Evolutionm.com. Plenty of people will vouch for me, but unfortunately I'm the only one of my friends with a Lotus, so they aren't on Elisetalk, lol.
UPDATES: Added an extra picture at the top of the list. Its a sample from a photoshoot Phil and I did last week. Another point I want to make clear: I do NOT have every single last bit of service history for the car. The car has always been dealer serviced, at The Collection in Coral Gables in Florida. I am trying to recover the records from the previous owner, but for now all I have to offer you guys is my word!
Footnotes:
2005 Elise
15,000 miles
Chrome Orange, Touring, Sport, Hardtop, Quicksilver Exhaust.
Email:
[email protected]
Phone: 609-412-9589
Name: Kevin
Location: southern New Jersey
Pictures: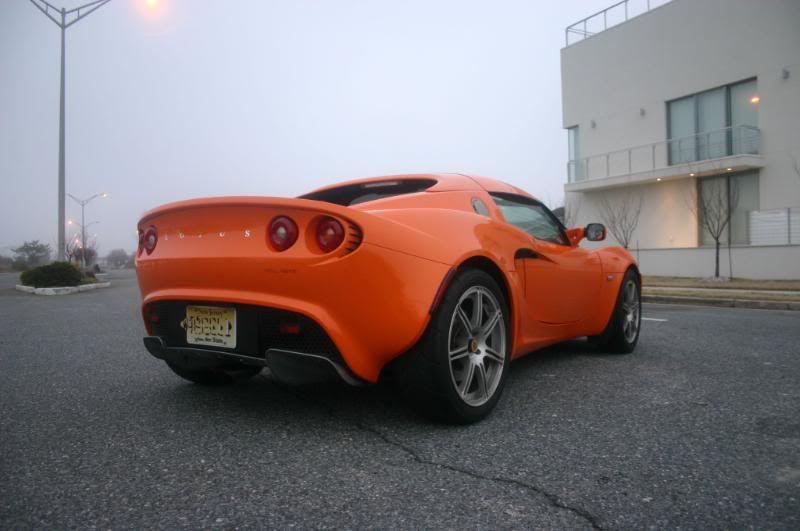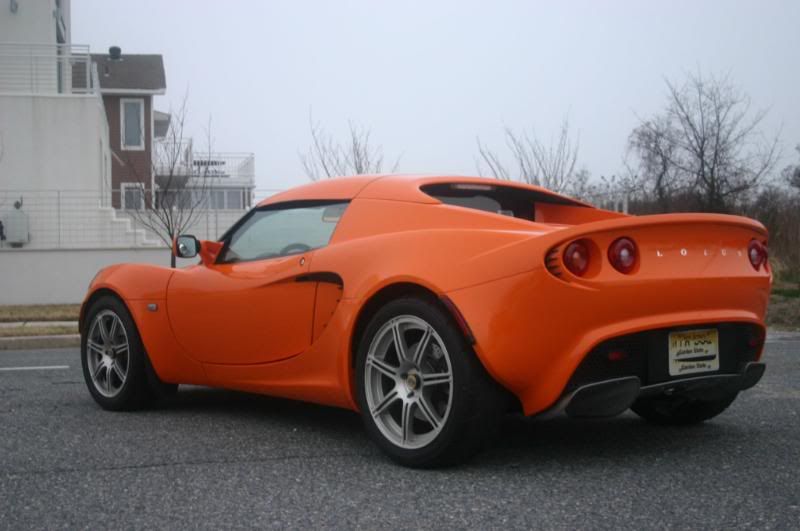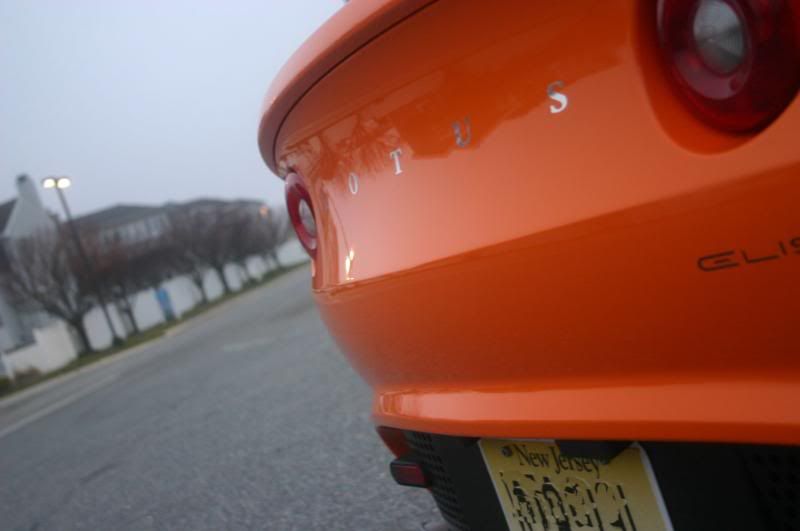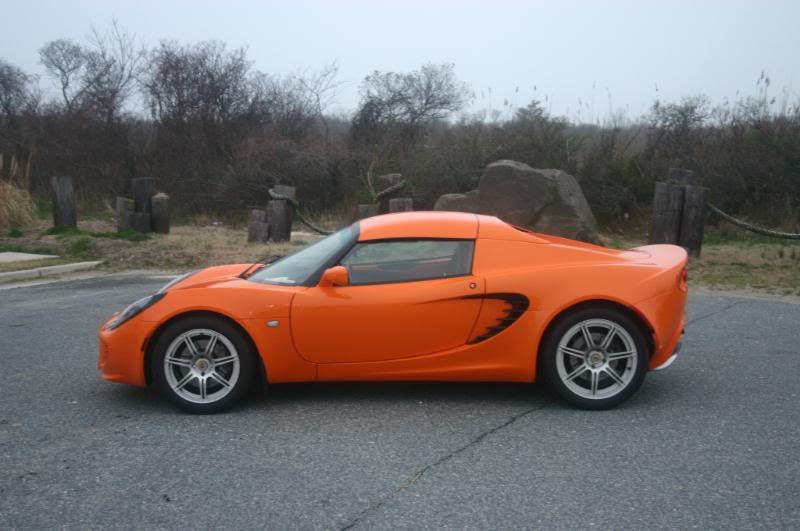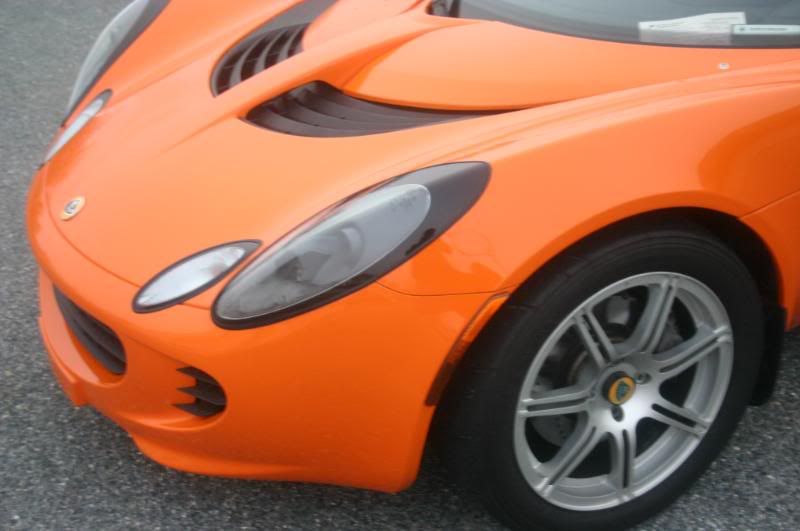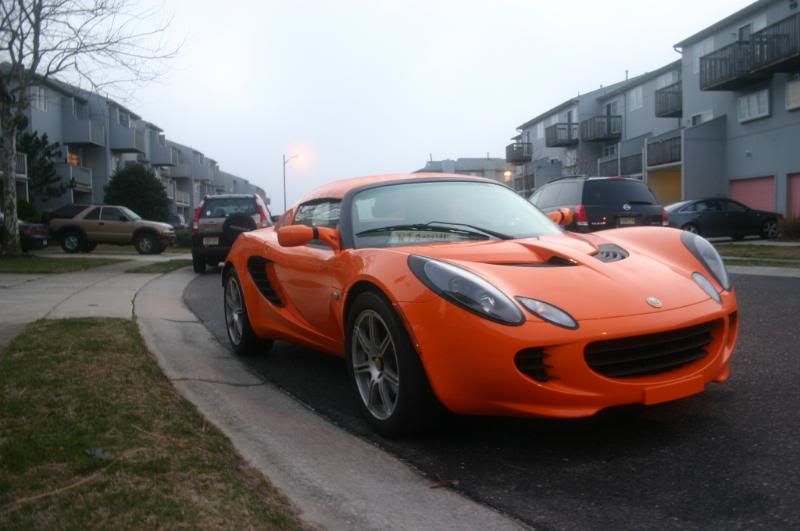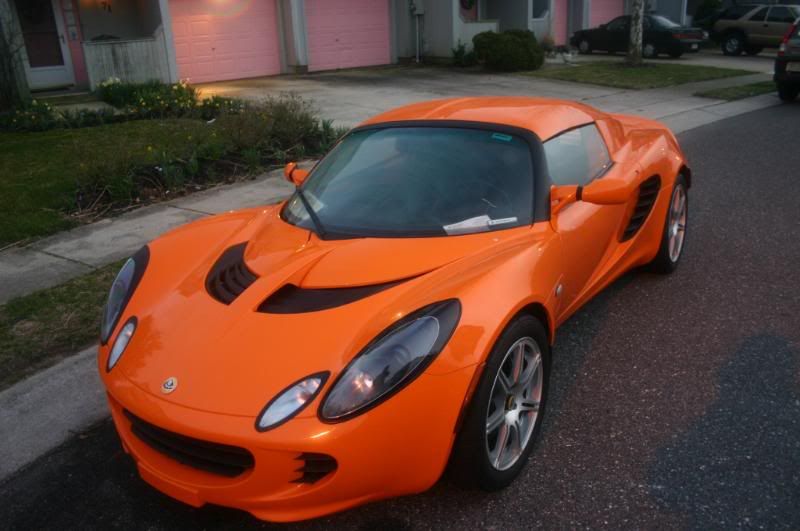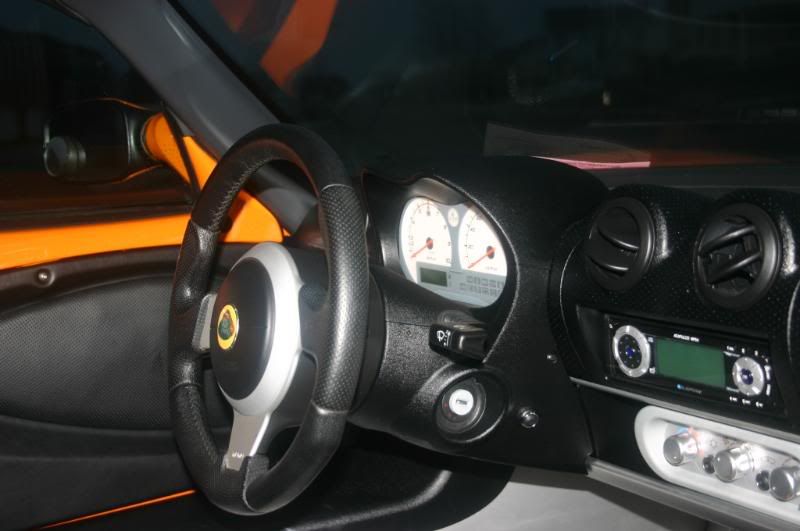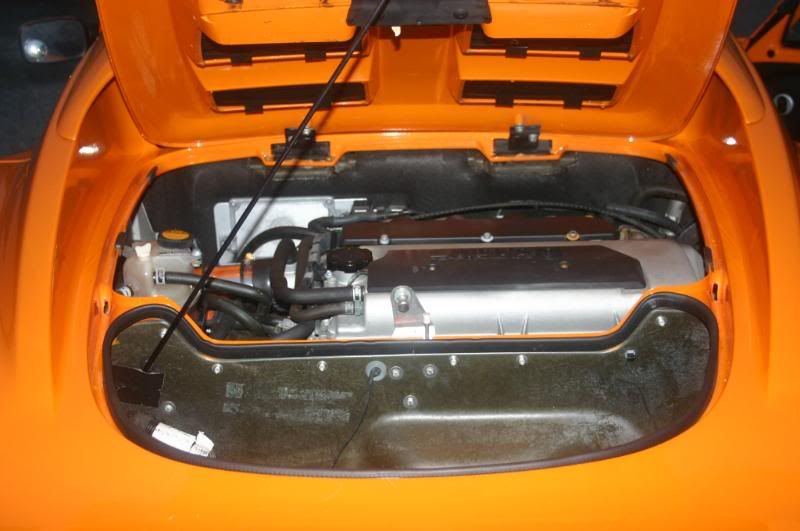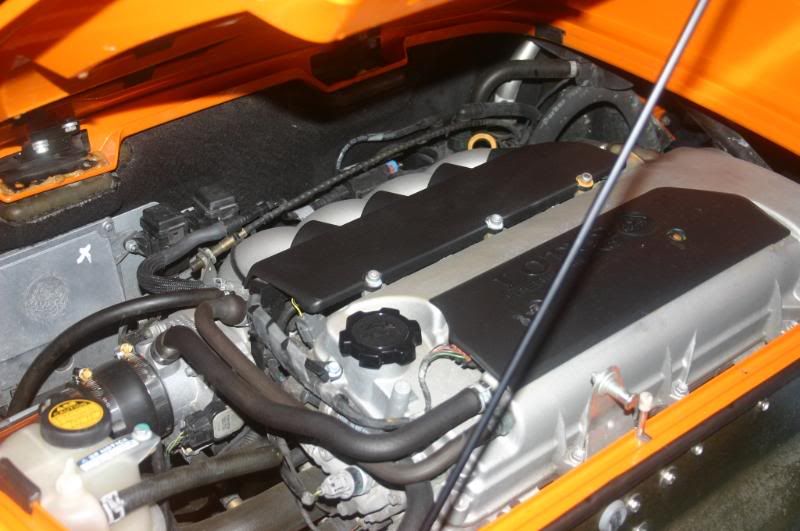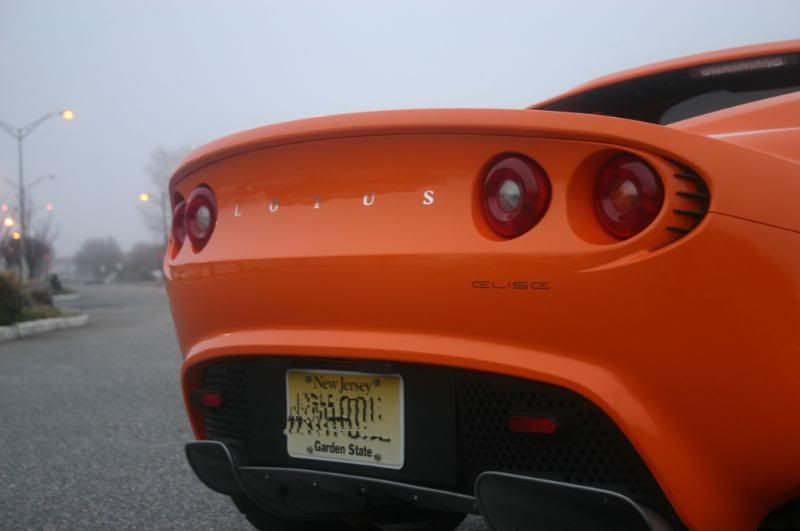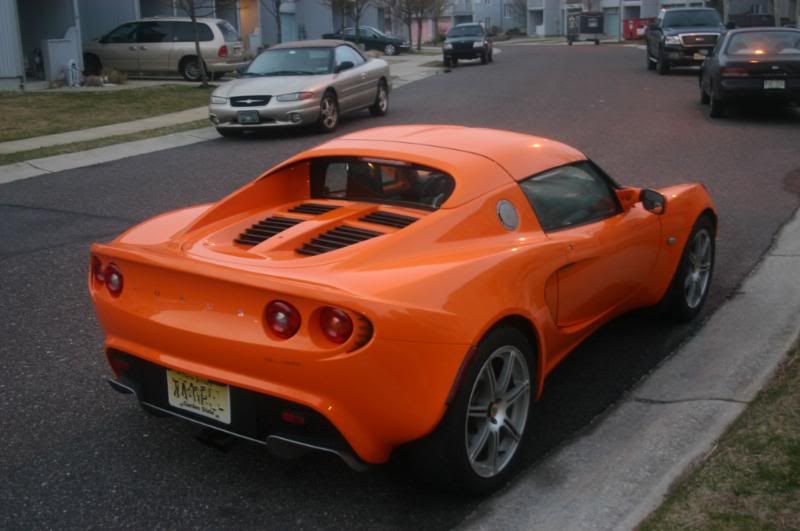 Pictures of paint flaws are as follows - I don't want to hide anything about this car, and I want people to know what to expect, especially if you aren't local and can't see the car prior to purchase.
Used a standard navy blue M&M for scale reference.
Rear quarter scratches: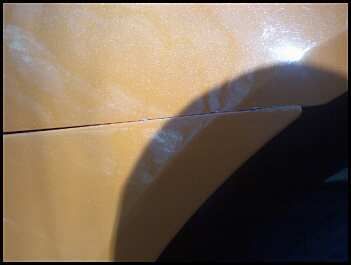 Rear quarter "tape":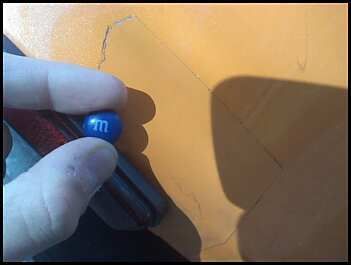 Second smaller rear quarter "tape":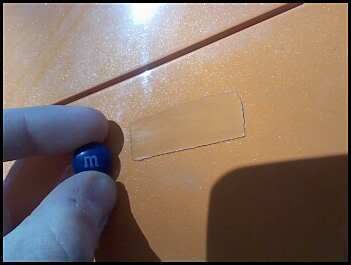 Front clam rock chips:
There are about 4 other little chips like that. Really tough to notice unless you're at sexytimes range with the car.
I just noticed how "yellow" Chrome Orange can look under certain lighting conditions. Those flaw pictures make the paint look super un-orange! Except for the front clam pics.
Thanks for looking!
-Kevin