Due to some changes in my life in the past year I am going to have to sell my Evo. I love this car and I'm sad to see it go. The handling is so amazing and sharp even compared to other Evos, the power speaks for itself and its been very reliable in my ownership.
I bought this car with the intent of road racing it. Redline Time Attack and that sort of thing. I built it to that end. I had a dramatic change of life and I don't have the vacation and I'm not in the country enough to pursue road racing the way I wanted so I'm selling.
I don't know how many Evo's there are in the US with this flexfuel setup. Maybe none. People familiar with many many Evo's have driven this car and said that the handling is sharper and faster than any other Evo they've driven. The handling characteristics are highly tunable with the suspension modifications listed. I've got it dialed in the way I like it.
I barely ever drive it. Its not my daily driver. I never did get to road race it. I've autocrossed it a handful of times.
I'm asking $20k for it.
I'm willing to trade Evo + cash for a Exige S, 240 or 260 but I'd have to sell my Subaru too, which I do plan on doing so it'd get complicated.
PM me if interested. I'll be glad to answer any questions you have.
73K miles on chassis
7K miles on engine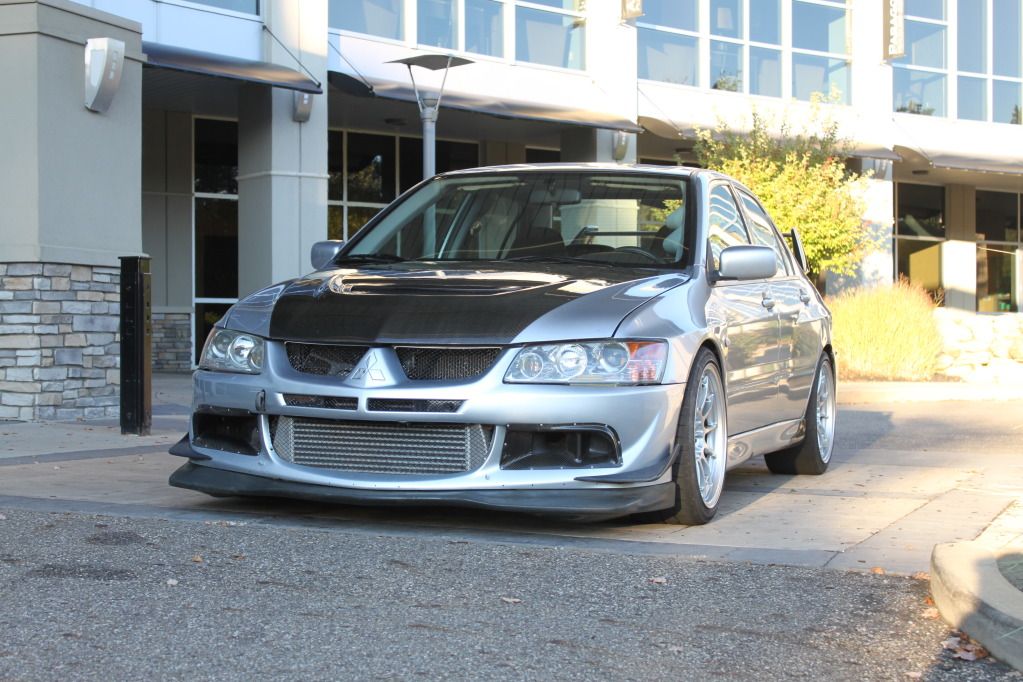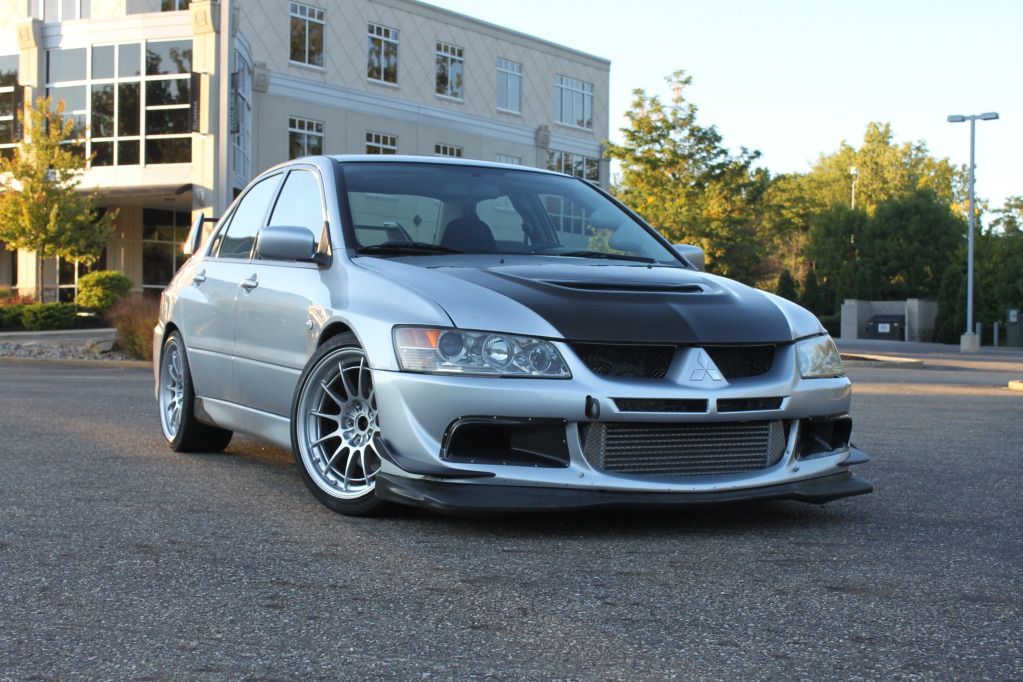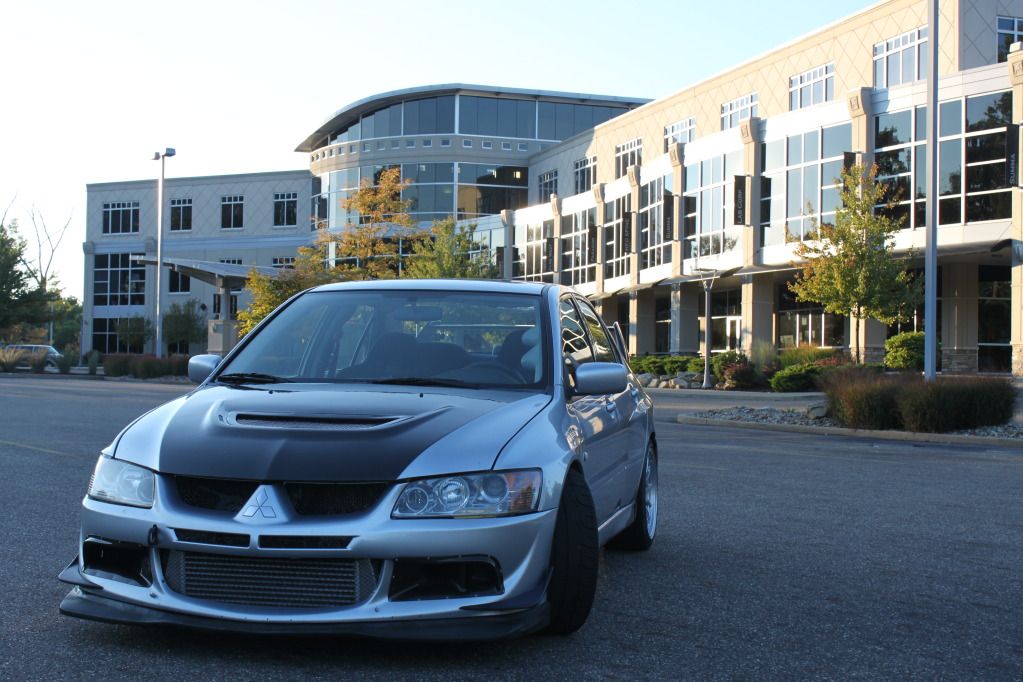 The car made 550whp on bad E85 (74% ethanol) and 440whp on 93 pump gas.
ECU
Haltech Platinum Sport 1000
Engine:
Wiseco pistons
K1 rods
ARP headstuds
GSC 272/272 cams
AEM camgears
Koyo Bigger radiator
Braile mini battery kit
Fuel:
AMS fuel rail
Auroemotive regulator
2200cc Injector Dynamics fuel injectors
Slick Motorsports double warlboro surge tank setup
-6 AN feed & return lines
Turbo setup
Slick Motorsports heavy gauge stainless tubular coated manifold (Swain Tech coated)
Garrett GT 3076 turbo, ported exhaust housing, with a 3" V-band directly off a turbo. Compressor cover 4" anti-surge inlet. S.S. feedline
Turbosmart Eboost2
3" S.S. downpipe with flex, heat wrapped. Stock o2 relocated, provision for wideband.
Tial 44mm wastegate, externally dumped
3" aluminum intake pipe
Slick Motorsports Aluminum 2 1/2" LICP
Slick Motorsports UICP
Slick Motorsports FMIC
Apexi N1 3" resonated exhaust
3" high flow cat
Drive:
ACT 6 puck street clutch
Suspension:
KW V3 coilovers
robiSPEC sway bar
Whiteline roll center kit
Whiteline bump steer kit
Brakes, wheels, tires:
DBA 4000 rotors
Stoptech s.s. brake lines
Girodisc Ti. brake pad heat shields
Rexpeed brake cooling guides
18x9.5 Enkei NT03+M offset +40
25mm spacer on front
evodave widefender mod
Bridgestone RE-11 255/35/18 tires
Interior:
Turbosmart Eboost2 60mm boost gauge/boost controller
Greddy oil temp
Greddy oil pressure
AEM wideband
SONY S-drive MP3/CD player
R1 speakers
Exterior:
VIS CF hood
Rexpeed air ducts
Rexpeed VG
Rexpeed Side spats
Rexpeed no blind spot mirrors
ebay voltex lip
JDM rear bumper
evodave wide fender mod
Extra bits (included but not installed):
Performance Friction 2 pc. dimpled rotors
Stock catback exhaust
Stock ECU w/ 530whp E85 tune
HKS Filter & MAF
Backup suspension: Stock shocks with Tein S Tech springs
Notes:
This car is true flexfuel. It has an alcohol content sensor and automatically adjusts the tune for alcohol content. You can put E85 in it, E98, pump gas (93) or any mixture thereof and it will adjust for it.
The turbosmart EBC is installed but not being used. The Haltech is controlling boost.
The Braille battery kit is installed but the braille battery is not. I have a full size battery in the trunk. A Braille battery can still be used if you wish.