Up for sale is my 2bular exhaust. I have three exhausts right now and it's time to clean house.
I paid $450 + shipping for this from another user on here(and have yet to use it), I'd like to sell it for the same or trade it for something (NO diffuser exit exhausts).
Spotting is pretty common on used exhausts, especially on the 2bulars I've seen, but the spotting isn't too bad on mine and I will probably wet-sand and polish it.
Mine. I apologize for the crappy iphone picture.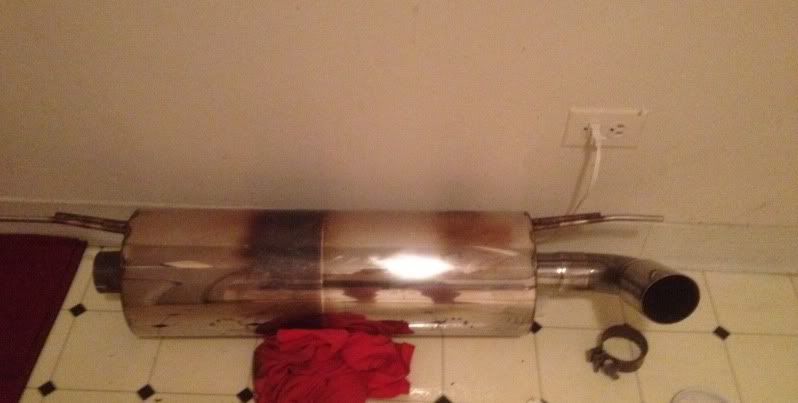 Installed image.
Here is an image of a used exhaust (the others is a fresh install image), this should show mine is in probably better than average condition.
Regards,
Kyle