SS Arqray Single Tip = SOLD shipped to anywhere in the USA.
Arqray @ Sector111
Stock Exige Suspension = $350 shipped to anywhere in the USA. Front: 271 lbs/in Rear: 371 lbs/in
No AirBag Steering Wheel =
SOLD
SS Arqray Exhaust has discoloration and tea staining as all used SS exhausts will, but is in excellent condition and still sounds the same as it did the day I put it on the car.
Suspension Spring Rates for the Elise and Exige so you don't have to search.
Stock Elise: F:242 R:342 or 42.5 N/mm 60 N/mm
Stock Exige: F:271 R:371 or 47.5 N/mm 65 N/mm
Updated Pic's
Spring Rates:
Exige Shocks:
Re blinged Exhaust Tip:
Muffler Pic's:
I also have a no-airbag steering wheel:
SOLD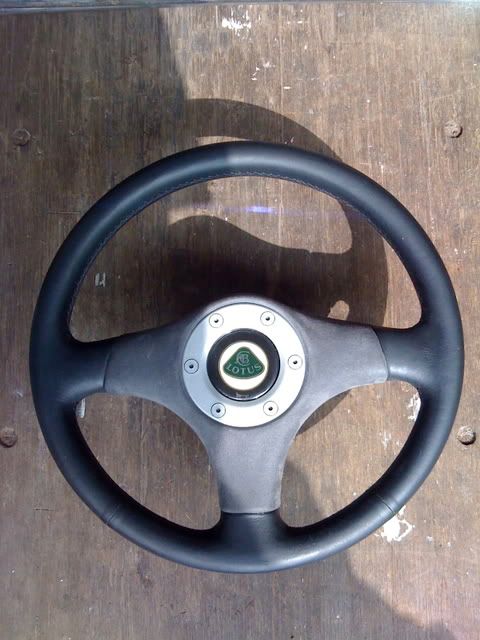 Suspension has around 4,000 miles on it.
Exhaust has around 8,000 miles on it.
Prefer Paypal, please send a PM if interested.
Thanks...