UPDATED: Sept 12, 2008
For Sale brand new
VERSION II
Top Speed Pro1 exhaust for the Lotus Exige and the Elise (Will fit Exige S). MSRP at $799 and for the EliseTalk members it's NOW
$559 (Burnt tip look add $30) currently back ordered
! Flat rate shipping to all US 48 states are $25 (we also ship to Canada, HI, and worldwide). Exhaust weighs only at 18.00 pounds. All mandrel bent pipings, dual tips, canisters, and the resonator are all made by T-304 16 gauge stainless steel. Clamp included. Sound clips and video scroll down.
email:
[email protected]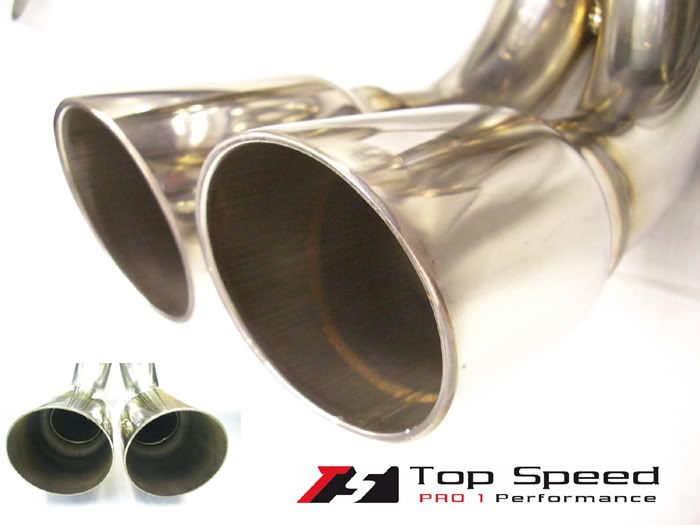 Top Speed's website:
www.TopSpeedAuto.com
Sounclips:
courtesy of Tekzones.com
Direct link (video clips and sound clips):
Top Speed Pro1 Exhaust Clip
Thank you Robert from TekZones for making such an awesome clip!
Paypal Accepted
DYNO (updated 6/01/2007):
Stock Lotus Exige with Lotus Stage II exhaust: 163.99 hp & 117.25 tq
Stock Lotus Exige with Top Speed Pro1 exhaust: 167.15 hp & 118.77 tq
Stainless tips INSTOCK NOW AND READY TO SHIP! Burnt tips are still on back order as of Sept 12th.