Discussion Starter
·
#1
·
I assume (hope) we've all seen the top gear Reliant Robin segment where Clarkson keeps tipping the car over. If you haven't, it is a must see.
and they made some shirts that look like this...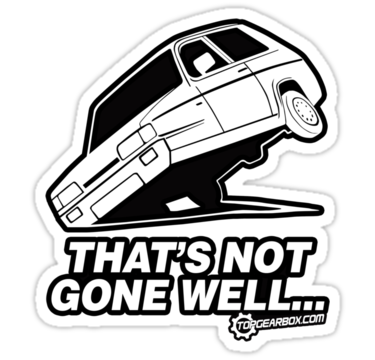 Anyway, this past August a had an "incident" on track. I'll spare you the details but it looked a lot like what happened to the Robin so as a joke, Zach drew up a sketch and so many people on our
Lotus Facebook page
liked it that if we can get 15-20 people willing to order he'll make them. So without further adieu, here is the design...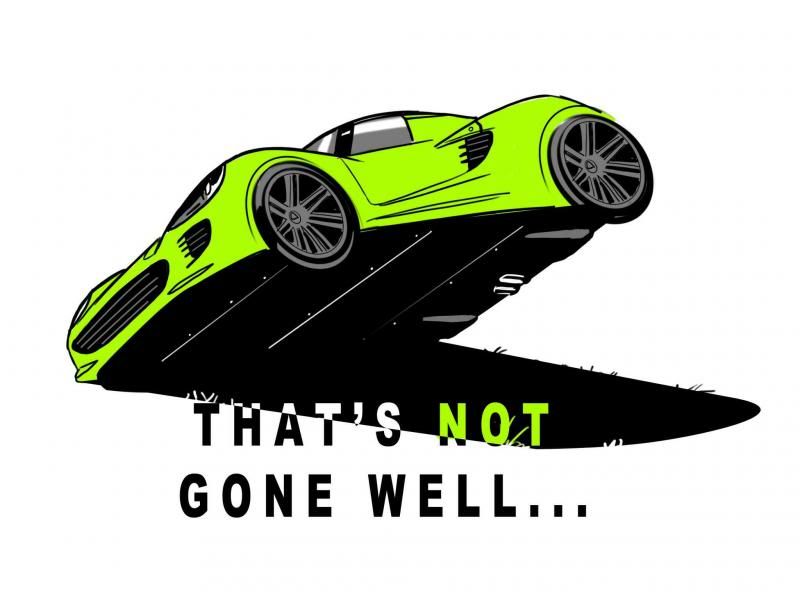 The final design will probably have black racing stripes. Not sure if he is willing to do custom colors or an Exige version or anything but I'm sharing this link with him so if you have any questions regarding price, color, design, etc. please direct them to Zach.
He said he'll have them made if we get 15-20 people committed. I can almost promise the first 10 at least, so we'd only need 5-10 more but I believe the more we get the cheaper it will be. So comment below if you're interested. Thanks!