This thread is to see who would be interested in joining me on a Group Buy for the new TE37SL but in a different color. We would need to order 5 sets in order for Rays to sell it to us with a different color. Since they can only do 1 color for all 5 sets. KamiSpeed.com has agreed to match another 5 sets in a different color.
This will leave us with an option of 2 color choices and a minimum of 5 buyers. KamiSpeed rocks!!
So now to figure what 2 colors everyone wants.
UPDATE: Color Choices have been narrowed down to Diamond Black and Gold

GB CLOSED
The GB size will be for the 16x7.5 +35 and 17x8.5 +33 4-100. Time frame is 90-120 days and we will only need a 50% deposit.
To Sweeten up the deal. They are now throwing free tuner lugs for guys using studs.
GB List:
1. kazuo (diamond black) *IN*
2. ElisED (gold) *IN*
3. VoiceOfReason (gold) *IN*
4. Skywagon (diamond black) *IN*
5. Variance (gold) *IN*
Color Options:
UPDATE:
For those that wanted to know, the actual wheels will look more like this:
16x7.5: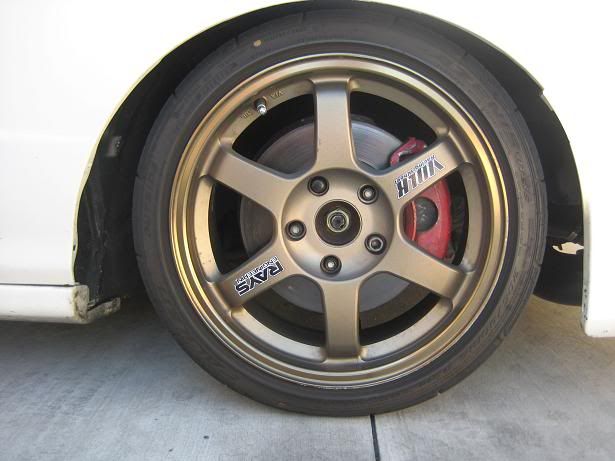 17x8.5: