So I had a full day to take care of all the fun little "issues" our cars have. I stopped at the hardware store bright and early to pick up some braided hose, then drove to my amsoil dealer to pick up some oil and came back home.
I had a "fun" time getting the oil filter off after the last guy decided to weld it to the car. After punching a hole through it with my filter wrench, stopping at the hardware store to get a 1" socket then using that to strip out the top part of the filter, hammering a screw driver through the side of the filter to loosen it and using a C clamp to crush the sides and unscrew it... I FINALLY got the fcuking thing off but not before losing about a pint of blood from all the cuts on my hand in the process.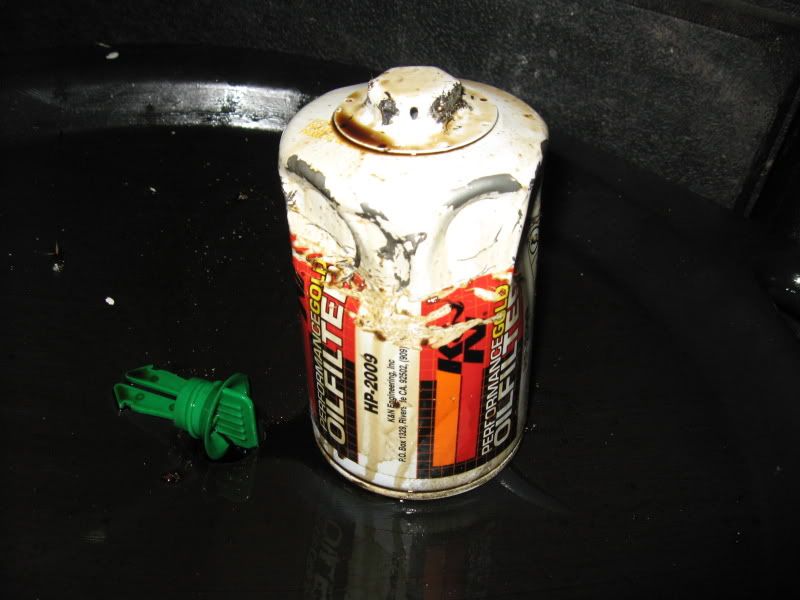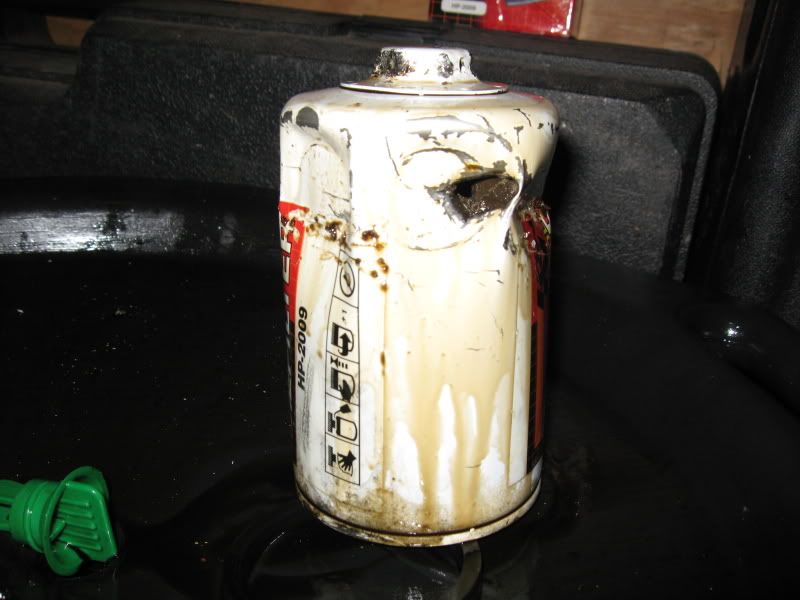 After the oil change from hell was over, i checked my "U tube" and there was a small amount of wear on it from the oil cooler lines, but i cut up some of the rubber hose, wrapped it and zip tied it up so hopefully that won't be an issue anymore.
After that, I torqued my rear toe links down to 44 ft/bs and made sure all my lugs were tightened down to 77 ft/lbs.
I think I have all the preventative maintenance is stuff under control now after todays work and pulling the valve cover yesterday... unless I'm forgetting something.
Anyway, I went for a long drive in the country, now I'm enjoying some Sam Adams Summer Ale and some fetta and spinach sausages from the grill.
Good Friday indeed :coolnana: