Hello everyone from Lotus Talk. My name is Klint.. I'm 21 years old.. ( no tickets no accidents)..I live around Modesto, Turlock, Ceres (central california) and have been driving for about 6-7 years. I don't have enough money for a Lotus yet, but I am surely saving up for one.
I have read alot of the stickys here to learn as much as i can before buying a Lotus. I want a Lotus Elise SC or a NA Elise- I doubt i can afford the Exige \ exige s.
I am no newbie to the 2zz engine, i have two of them.
I have a RED 00 Toyota Celica GT-S 6 spd & a Liquid Silver 01 Celica GT-S Sportshift. I am from Newcelica.org.
That is actually what made me so drawn into the Lotus.
I have yet to test drive any Lotus, which i really want to.
Here are a few pictures of my celicas
Red one is my show car\ daily driver... silver is my weekend car. I havent had a nice photoshoot with my current setup yet on my red one.
I'm sponsored by Novella nicole( HIN model\bestfriend) & ExtremeLambodoors.com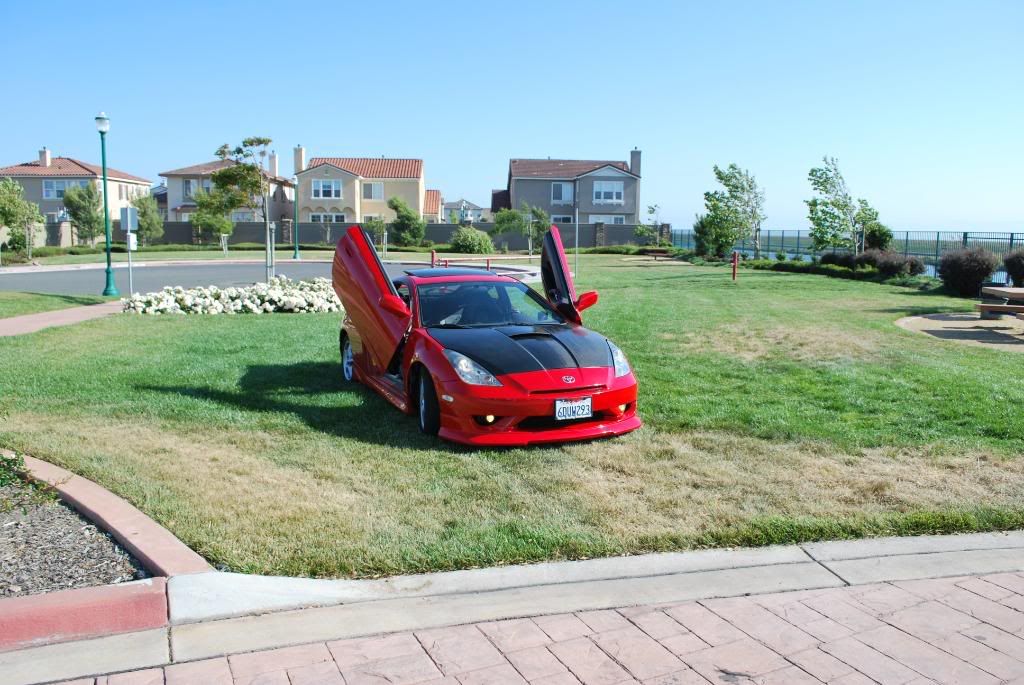 And my silver one
I plan to sell my silver one, and from there save up for a Lotus.
My red one looks alot better in person - i don't have a good picture of it yet... but as far as the attention the lotus will bring i am already used to it with my red GTS.
This is my life ( im sure many of yours also) on a daily basis.
I have a few questions though ( even after reading the stickys) I'm sure they have been covered and i appologize in advance if i skipped over them\mis read.
What is the difference between the Elise and Exige... how do you tell them apart?
The visible difference i see is the rear wing.
Is there a certain model i should stay away from?
For example in the "Celica World" ideal one is a 00-01 GTS 6 spd . and the GT is slower than a snail.
Price range in central california\ bay area?
for example like
oh idk 05 elise .. 20k miles is worth 25k.. comparisons like that.
Have any of you went from a Celica to a Lotus?
if so what do you recomend?
The only thing i gotta get used to is a RWD car.. maybe i can meet up with someone from my area and you can teach me a thing or two about the car?
Thats all i can think of for now- i hope to recieve informational and supportive coments
I'm still getting used to getting around the site but its similar to Newcelica.org.
I plan to keep my red gts as a DD and a lotus as my in town driver.