Discussion Starter
·
#1
·
So I purchased a set of custom projector lights from GMENDOZA about a month ago. He's had them and been sitting on them for me since I have not had the time. Chaseme had them installed last week so now I am fired up. Gonzo was nice enough to offer to help me install them since he has done a few. I show up and he ends up doing the entire install.
It's no wonder his V8 rebuild is still running strong and has not blown up like some of the other horror stories I have read here. Attention in detail and his due diligence is top notch. He replaced my end links for my lights so that they don't bounce going down the freeway too. The adjustment took me to 5different locations. First the leveling took place in the driveway shining at neighbor #1, then height adjustment took place shining at neighbor #2, the a drive on the freeway next to a block wall for more leveling verification then an adjustment at a turn off at an on ramp and finally in the middle of the street back at his casa.
Lights are top notch as I had said in another thread. The difference is like night and day. The drive home was much more enjoyable.
Thanks again Gonzo and was great to meet Chaseme and E5prit. Wish that Diablo SV would have shown up.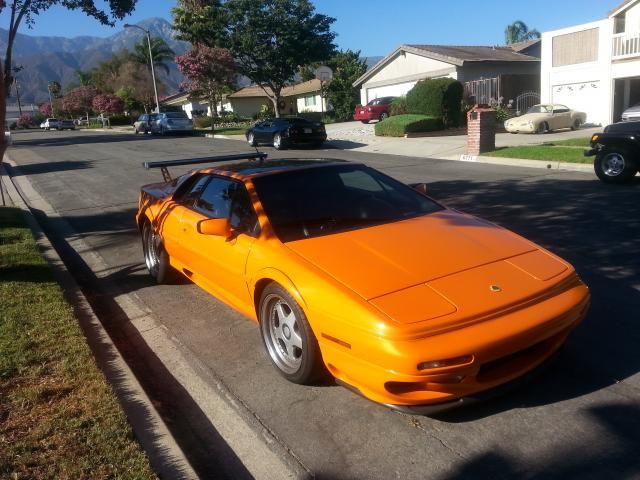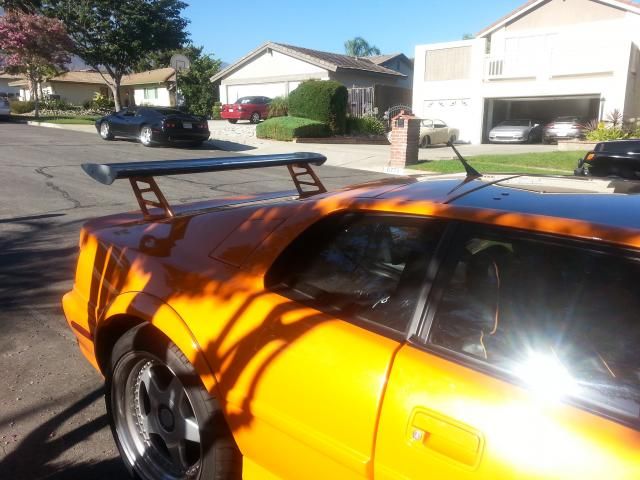 Chaseme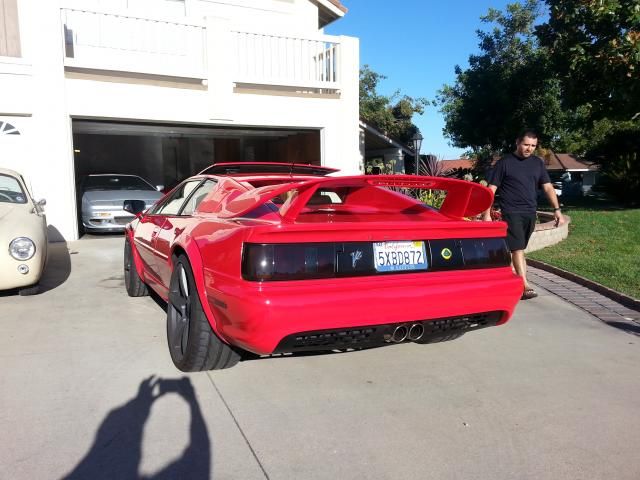 E5pirt and his giant width wheels who should change his handle to "Ball Buster". Left there feeling like I should sell the car and buy something cool.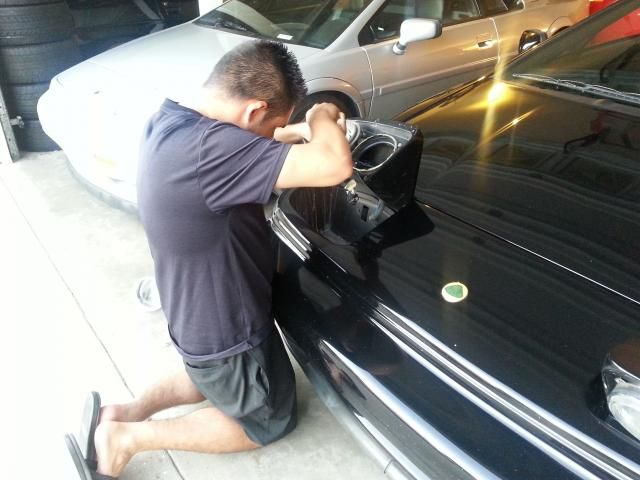 Gonzo hard at it.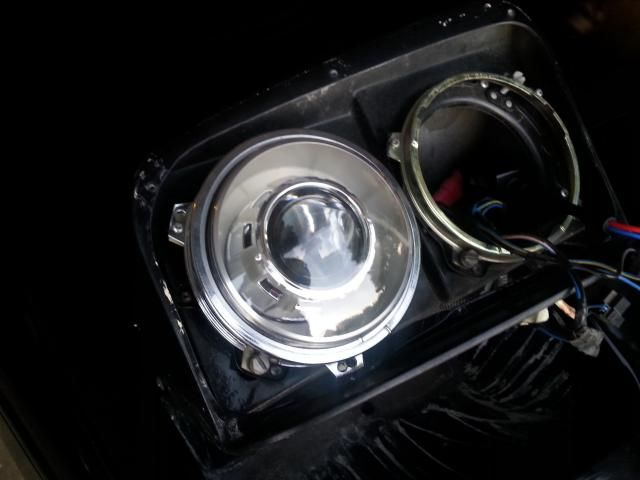 Sick lights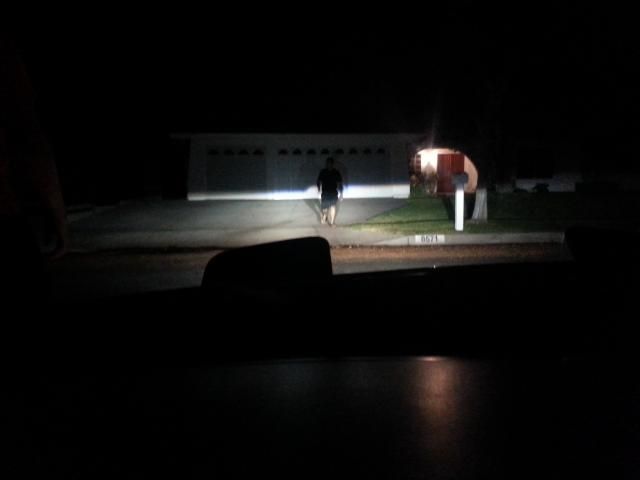 Adjustment #2
End Result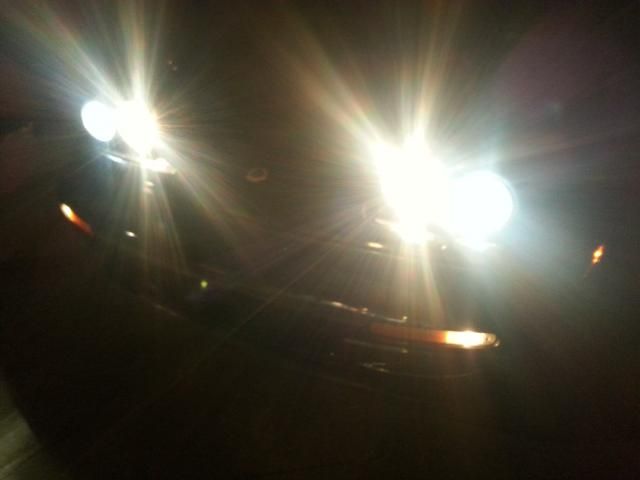 High beams. Outer lights have shutters and capable of signaling aliens. The outer space kind not the illegal kind.