Discussion Starter
·
#1
·
Ok, this is ultra embarrassing to admit, but I'm at a lost with this car. Between my "I suck at the track in this car" thread and this thread, I bet you guys think I'm the biggest moron by now. :facepalm
Background:
I've been driving manual cars since the age of 15. I've probably stalled in my new (to me) 07 Exige S in the last 400 miles than I have in any vehicle in the last 10 years, combined. Probably around 6-7 times, total.
I asked the PO (Mr. Know, who's been very helpful) if it had an aftermarket clutch because it has the characteristics of a pucked clutch. I have a six puck clutch and lightened flywheel in another car so I recognize the engagement behavior. He assured me that the clutch was OEM, but did mention that Elises and Exiges drive very different. I've only driven two Elises (one that was mine) and only one Exige (current) so I don't have many references. But during the first test drive I already noticed that the Exige drives way different.
Personally
, this is how I drive manuals. The subset of steps is as follows (assuming all equipment is up to snub):
-In gear, I let the clutch go until I know it's engaging. I usually wait until the car begins to lurch forward or when it starts to shake
-I let the clutch go more ever so slightly and keep my foot there to build momentum
-When enough momentum is built, I let completely off and start giving gas
-This is how I normally drive manuals unless if on an incline or if I need to take off a little quicker than usual in which case I'll give it a little more gas.
-I personally try to avoid throttling while on the friction point if not necessary
This is what happens with this car using my same approach:
-At the friction point the car begins to roll normally
-I let off a bit more and keep my foot there to continue building momentum
-If I keep it there too long, the RPMs jump from 0-1k and it dies very softly
-If I give it gas at this point nothing happens and it dies eventually after some back and forth
-If I let go at a faster rate, the car jumps (read: almost launches) to about 1.5k RPM
It's hard to explain but the only way I can put it is that this car has three phases on the clutch:
-normal friction point where car begins to roll
-"middle" point where it wants to die with or without gas
-"actual" friction point where the car catches hard and fast, and propels you
So I was experimenting and this is what I came up with:
-if I drive "textbook" manual, ease out on clutch, and give gas when clutch is engaged, it stalls
-it drives normal if I "ride" (I'm not really riding) clutch and let go quickly
-it drives the best if I give it NO gas and let the clutch go faster than normal to bypass the "middle" point as fast as I can and hit the "actual" friction point
Is this an Exige thing? Is it a drive-by-wire thing? Is it a Gotham ECU thing? Drivetrain thing? Car has no drivetrain mods, no TC, and no LSD. Side note that may be relevant, I noticed that when I blip the throttle to rev match, 40% of the time it doesn't rev. I hear the whoosh of air and the butterflies opening quickly, but the RPMs don't jump as fast or at all. Almost like a lag.
It's really affecting the way I drive my other manual cars. Just yesterday, after driving the Exige all day, I hopped into my Miata with my girlfriend and kept dropping the clutch too fast and bucking us around. Sorry for super long post, very hard to describe and it's frustrating me.
anic:
P.S. Also please stop imagining me as Mr. Bean: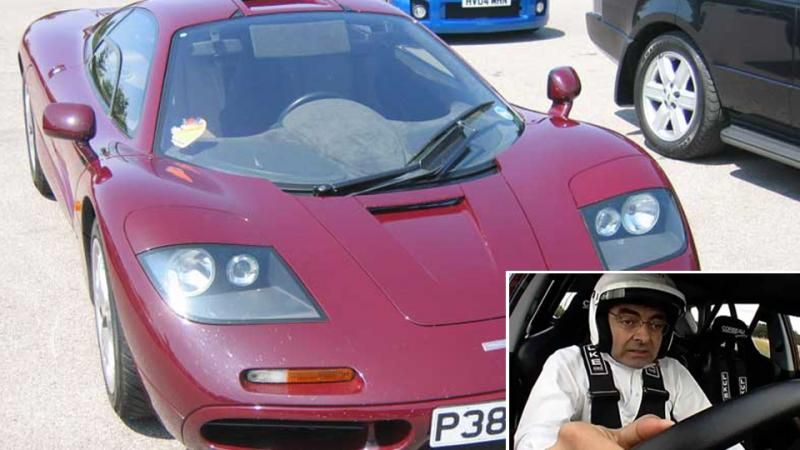 I'd like to think I'm a pretty good driver...