I have gotten lots of questions and over the last few months promised a build thread, but various hiccups (reworking tune, being hit, awaiting parts, clutch going out, etc) have caused a hold up. So in the meantime I am going to start the build thread and progress through what I can for now, namely the stereo/interior install, and the aero/carbon bits. The power/engine part will come last as I finish that up over the next few weeks by getting my car back and refining the tune.
I have done a few other "build" type posts throughout here, so this will also serve as a repository linking to those threads from here.
So this all started when I bought the car..I told myself I wa
sn't going to do much to the car as I loved it as is. I knew up front I would tint, eventually do a stereo and an exhaust..that was about it. Just some superficial things. That didn't last long. I love to tinker and do things myself, and I love my things to be unique, so I went bout much of this the hard way. There are still a few more small things to come, but not much else.
Here is an overview of the finished product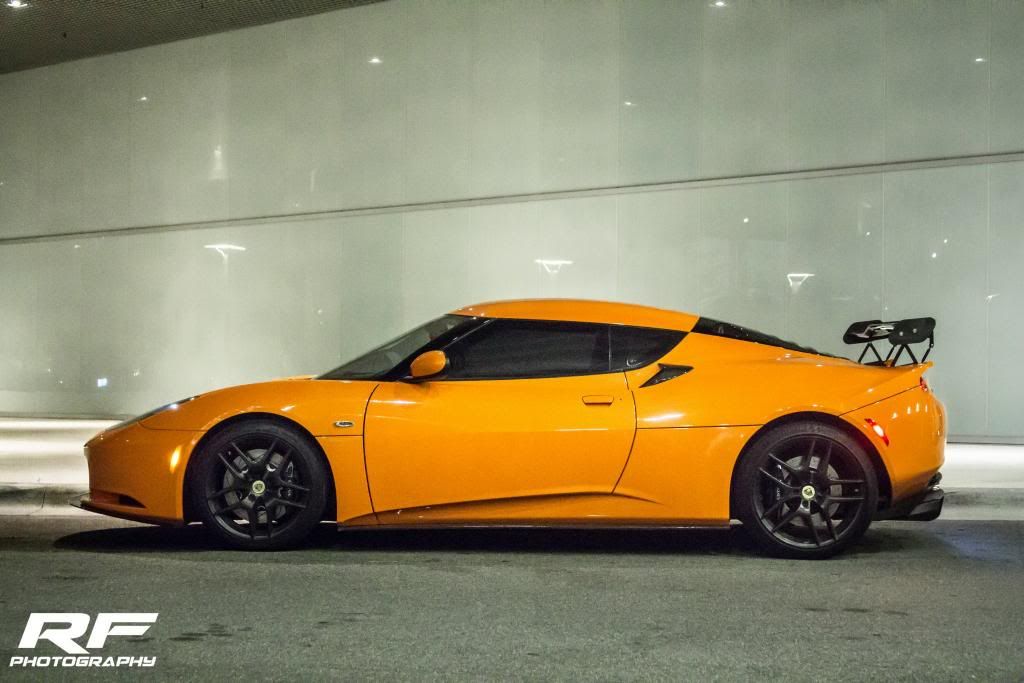 So first up stereo install. I will try to keep this short and sweet. Backstory
I bought the car from Newport European and unfortunately (Despite my awesome sales experience!) they had a company Reus Audio install a """high end""" stereo. Reus is all over cars and coffee in Irvine always bragging about their high dollar high quality stereo. It was utter ****. Terrible. Install quality and products used were awful and the price that was being charged was absurd, so I told them to pull it as I wasn't paying for it. As usual the sales staff was awesome, pulled it and I didn't have to pay for it. Reus left some door speakers in (6.5" coaxials) because they didn't want to spend the time to pull the door panels. I lived with just that (non-tech pack car) for 8 months before I got tired of it. The sound was mediocre, the HU offered no features and I wanted to upgrade.
My goals
Nice, clear high fidelity audio with the windows down at highway speeds. This meant volume and fidelity, but not tons of bass or anything like this. I knew with the car in general I wanted to lose some weight so I also didn't want this system to be terribly heavy. Having a reasonable background in car audio and many other installs and builds under my belt, I attacked it myself.
First up was a headunit swap. I won't bore you with my reasons for going with what I did as there are plenty of threads covering head units, but I ended up with a Kenwood DDX-419. Here is my install thread.
http://www.lotustalk.com/forums/f170/single-din-non-tech-pack-double-din-aftermarket-tips-123003/
This added the features I wanted on a headunit, now it was the time to improve the audio side. This was already a start, but first up I wanted some lower frequencies to reinforce the poor drivers in the doors that at the time were handling full range. Here is my sub build thread.
http://www.lotustalk.com/forums/f170/evora-footwell-sub-124427/
I put in a lot of time and thought into my install to get me what I wanted, and to this day am still very happy with my results. This thing will throughout more volume then I need, sounds great doing it and fits perfectly.
The next step was to finally redo my front stage and deaden up the doors a bit. I knew I wanted nice, mellow components that would fit in the factory locations (6.5" mids and a roughly 1" tweeter) and I also wanted to improve my signal wiring and use some strategic deadening in the process.
I prefer natural, warm components and silk tweeters in general as that is how I prefer my music. I was initially leaning CDT as I had good experiences in the past, but a local shop here with which I am friends with and I demoed components one night on his wall for hours. He only carries high end items, so I had a wide array (mosconi, hybrid, gladen etc) to choose from. Although a sound wall isn't the best pace to decide on components, the company having the reputation it did and the components sounding like they did, I was confident in choosing some Hybrid Audio Clarus 6.5" components. I wanted some Legatias (the next step up) but the price was prohibitive for me.
I chose a different amp than I was originally running (in the sub build thread) because I now needed 4 ch. I ended up going with an alphasonik PMA6004F as it provided the power and footprint I needed and was a class A/B not a D like most smaller amps. Eventually I'd like to go with a better amp, but this one serves the purpose and power very well. It runs a little warm as I have a carpet panel behind the driver's seat that hides it, but has never overheated or gone into protection. The front two channels run the components on each side, and one of the rear channels drives the sub (the amp can't run in tri-mode which is fine, it has plenty of power for the sub.)
For wiring I went with KnuKonceptz twisted speaker wire and shielded 4 ch RCAs. The speaker wire is great, high quality as usual. The RCAs have been ok. Somewhere on the amp end near the termination of the wiring before they become the RCA male ends, if I twist it the right way the shielding causes interference or something. Now that everything is situated it isn't a problem, but is a bit irritating.
I have all the power wire running on the outside of the door sills, and all the signal wire running up the center console. There is plenty of room to run wiring without pulling the door sill panels completely if you remove the seats and only pull up the bottom of the sills and the carpet.
My amp is still mounted behind the drivers seat with a custom bracket I made. It reduces seat travel by about 15% in the last little bit, but when I have it set for my driving position, I still have about 5" of travel left and I am 5'10" so it isn't much of a concern to me.
For sound deadening I went with RAAM Audio products again for their reputation and quality. I ordered a small amount of RAAMat classic and ensolite, enough to do both doors and a little more. My goal was strategic sound deadening with the RAAMat to eliminate the waves in the hollow fiberglass door panels from my now beefy mids, and then complete application in the doors of the ensolite to eliminate road noise. This would be the most efficient (you don't need much sound deadening in most cases to reduce the waves, and the ensolite doesn't weigh hardly anything.) I ended up using about 4 pounds of RAAMat in each door and covered it completely in ensolite, EXCEPT behind the midbass drivers as this can absorb some of the waves in the midrange frequencies when placed right behind the drivers. For tips on application in order to be efficient, I suggest you look here
How-To
There are many other sources online, but bottom line is the heavy stuff (the tarry aluminum backed deadening) does NOT need to be applied much to be effective.
I also deadened up the plastic speaker cups (they are easy to remove, and if you go to remove them and they seem to stick just pull a bit and they'll pop off as it seems heat melts the foam gasket a bit causing it to bond to the fiberglass a bit. After that I created an "X" out of thin strips of ensolite with a little slack on the backside of the cutout for the speaker in the door (think of it as a little pouch) and used some polyfill loosely stuffed in the speaker cup, then mounted up the drivers. Loosely stuffed is key here. Also you don't want it to pooch out too much in the back or it'll hit the window, but in general the window has plenty of clearance back there. Keep window clearance and movement in mind when deadening as well.
I only applied deadening to the fiberglass but may go back and add some bits to eliminate some newfound rattles in the doorcards themselves.
I removed the factory crossovers, and luckily the Hybrid audios fit perfectly in their place using one of the factory crossover mounting screws and a bit of Velcro. There is actually a good amount of room in that spot so many various shpes and sizes of crossovers will likely fit.