EVENT INFO
Lotus Cup USA kicks off the summer and our Northern California tour at a new venue - Thunderhill Raceway Park - on
June 8th & 9th
. The race weekend features two exciting wheel-to-wheel races (one per day) and Time Attack competition for Lotus enthusiasts of all skill levels. Drivers can enter our popular race series or for those not ready to go wheel-to-wheel, our Time Attack series is the natural next step from track days. PLUS, for drivers just looking for a standard track day, please join our event partner Hooked on Driving in any of there standard HPDE sessions. Join us for the ultimate Lotus experience in Northern California!
Lotus Cup USA is the factory-backed, motorsports venue for Lotus enthusiasts across North America. The West Coast race series features the top Lotus drivers in the country, competing in a variety of modern Lotus racecars - Elise, Exige, 2-Eleven, and Evora. The series offers drivers a true developmental series with professional coaching, technical support, and more.
SPECTATOR INFO
We welcome all spectators to enjoy this Lotus motorsports experience. This event is FREE all weekend long. Meet the drivers and teams of Lotus Cup and hang out with us in the Lotus VIP hospitality center.
EVENT REGISTRATION
TO REGISTER FOR THIS EVENT,
CLICK HERE
.
GROUPS
Race, Time Attack, or HPDE (via HoD)
SCHEDULE
SAT = Practice Sessions, Qualifying, Race*
SUN = Practice Sessions, Time Attack, Race*
FRIDAY TRACK DAY
NCRC has a Friday track day available for additional testing. To sign-up, visit
Track and Racing Events - Northern California Racing Club/American Racing Club
.
SPEC TIRE
All RACE group drivers are required to compete on the Yokohama Tire Advan A005 Racing Slick (S01 or S04 compound per class). All tires must be purchased through Trackside Performance (your team/shop can purchase tires for you through Trackside. They must provide a drivers name when ordering). Please contact Troy or the Trackside Performance sales team at 949-589-5394.
FUEL
Available at the track
ACCOMMODATIONS
Holiday Inn Express Hotel & Suites Willows
545 Humboldt Ave
Willows, CA 95988
Rate = $99/night
Reservations Phone # 530.934.8900
**Please mention Lotus Cup or Lotus Cup USA or Lotus Cup Racing to receive the discounted rate. Must reserve by Thursday, May 23rd for discounted rate**
Baymont Inn and Suites Willows
199 Humboldt Ave
Willows, CA 95988
(530) 934-9700
Rate = $74/night
**Please mention Lotus Cup rate. Must reserve one week out**
TRACK INFO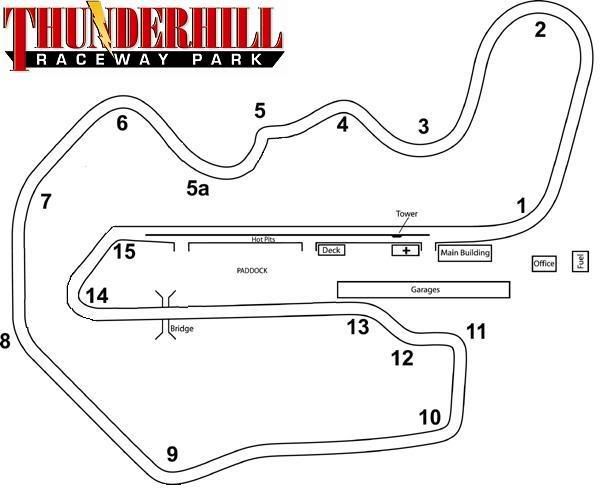 5250 Hwy 162
Willows Ca., 95988
http://www.thunderhill.com