Friday, August 7th -- Korean BBQ & Marconi Automotive Museum - So. Cal.
*** FINALIZED SCHEDULE ***
Reminder: the museum requests $5-10/person donation, which benefits non-profits for children.
In the past when I organized events at the museum, we had some people try to sneak in without paying because they didn't have cash on them (yeah, they didn't even have $5 with them...) It really was embrassing for the group.
Please be sure to remember to bring some cash
for the admission, and also for the dinner (it makes taking care of the group bill so much easier). Also bring your cameras!!!
DATE: Friday, August 7th. / TIME: 2pm
(Meet us at the museum!)
Marconi Automotive Museum
1302 Industrial Drive
Tustin, CA 92780
(
Google Maps
)
That should give us a couple of hours to check out the cars, tour the museum (Dick Marconi's son, John Marconi, will give us a personal tour), do some photoshoots, and time to head over to the Korean BBQ place near by.
Seoul Garden BBQ Buffet
13828 Red Hill Ave
Tustin, CA 92780
(
Google Maps
)
(the reservation is under my name for 4:30pm)
If you can't make the museum tour, we'll plan to get to the dinner around 5pm. See you there!
-----------------------------------------------------------------------------------
Do you guys want to do a meet in OC for 'all-you-can-eat' Korean BBQ?
I thought OC would be a good spot to get LA, OC and SD people together.
Perhaps we can shoot for a dinner during the week, and also stop by at
Marconi Automotive Museum
before the dinner (which is near by) as well. The tour will be given by John Marconi, Dick Marconi's son.
The car collection includes several personal-commissioned Ferraris by the Royal Family of Brunei, including Ferrari FX (based on 512M), Ferrari 456 Venice Spyder (convertible Ferrari 456) and two Ferrari F50s. The collection also includes Michael Schumacher's F1 Ferrari, Damon Hill's F1 Williams, and Ayrton Senna's F1 McLaren. If you haven't been there before, you won't be disappointed.
[Updated Guest List]
1. PatrickShim
2. SweetAdrenaline (will be there)
3. mikester (+1, Sandy)
4. kaz
5. sleeperfocus
6. OCLotus
7. Randy Chase
8. Murix
9. AgentTripleX (RSVP'd on FB as maybe)
10. Win
11. agirls
12. tsunami_racer
13. esoteric (will be there for the dinner, and will try to make the museum tour)
14. chrisby
15. GeoffW
16. Trendy Exige (museum tour only)
17. m3m750 (museum tour only)
18. OnezerO
19. shay2nak (maybe)
20. patricko (RSVP'd on FB as maybe)
21. DetCMfan
22. ChrisFedd (+1, Diane)
23. vao4v (+1)
24. SCamper
25. eugenehpaik (museum tour only)
26. jlotusd
27. ZJChaser (museum tour only)
28.
+ 10 or so from the Facebook invites and other emails invitations.
*** Please let me know who is coming so I can reserve tables at the Korean BBQ place. It is where you cook your own food. Pretty fun. Not the best Korean BBQ, but not too bad.
For those of you who haven't been to the museum yet...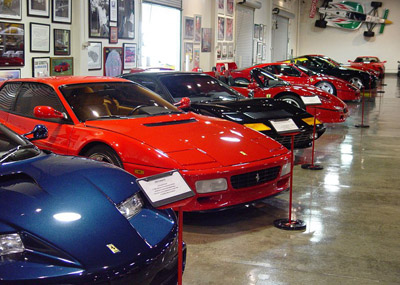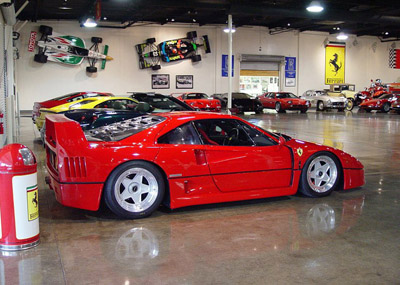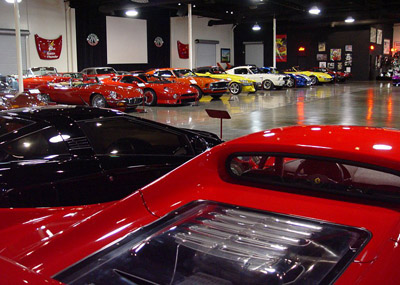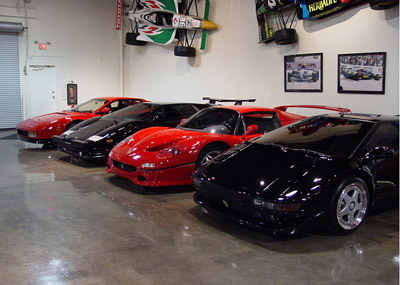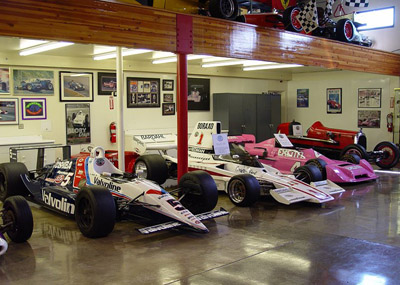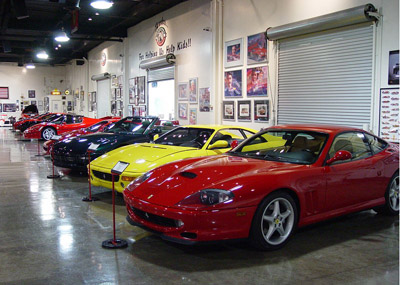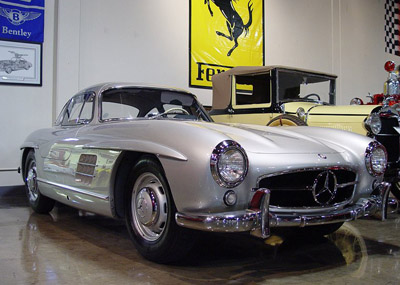 They have a couple of Lotuses, including a Lotus 23B, as well.
The Korean BBQ place is 3 mins away from the museum.
:shift: