Discussion Starter
•
#1
•
my manroom is slowly coming along; we just moved into our new place about 3 weeks back so we're still in the midst of unpacking/picking up new furniture etc.
I needed chairs for my new manroom..it will soon be an F1 watching, beer drinking haven.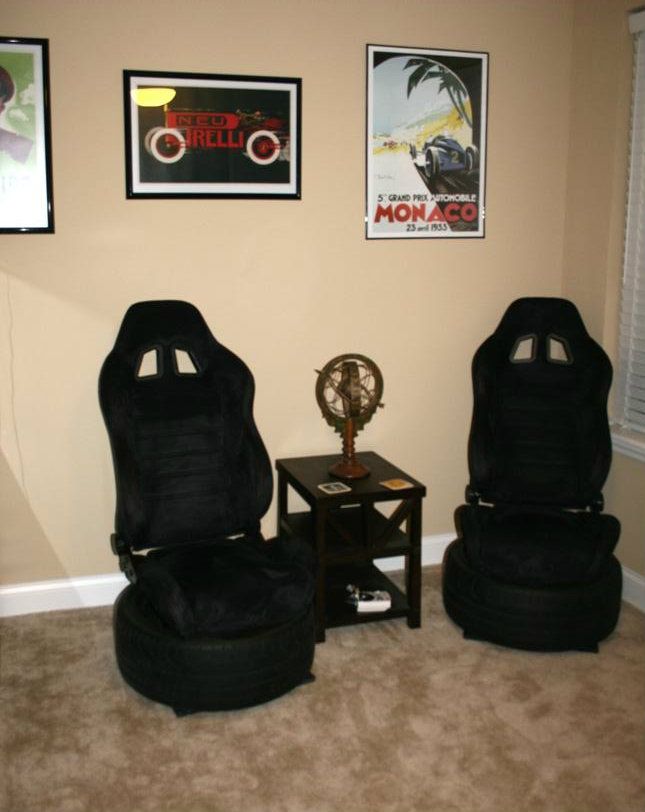 A pair of ebay knockoff microfiber/red stitching seats, some wood, and some take-off front P-zeros from the evora (which are the PERFECT height btw...I switched to PSS) and voila! Cheap as chips too. Hardest part was just figuring out how exactly I was going to do it once I had the bits...I had a vision in my head but you all know how that goes once you have it in front of you.