Discussion Starter
·
#1
·
I finally got around to replacing my original tires on my factory wheels. Since it's finally cooling down here in AZ, it's time to drive the Elise a lot more. I don't want to burn up my R888 tires so I re-coated my factory wheels and threw some new street tires on
I decided on the Yokohama S.Drive tires due to their price, the reviews I've seen, and the size availability.
I went with:
195/45-16 front
245/40-17 rear
I hated the weird stock size up front but I wanted to keep the same stagger so I just upped them 20 mm all round.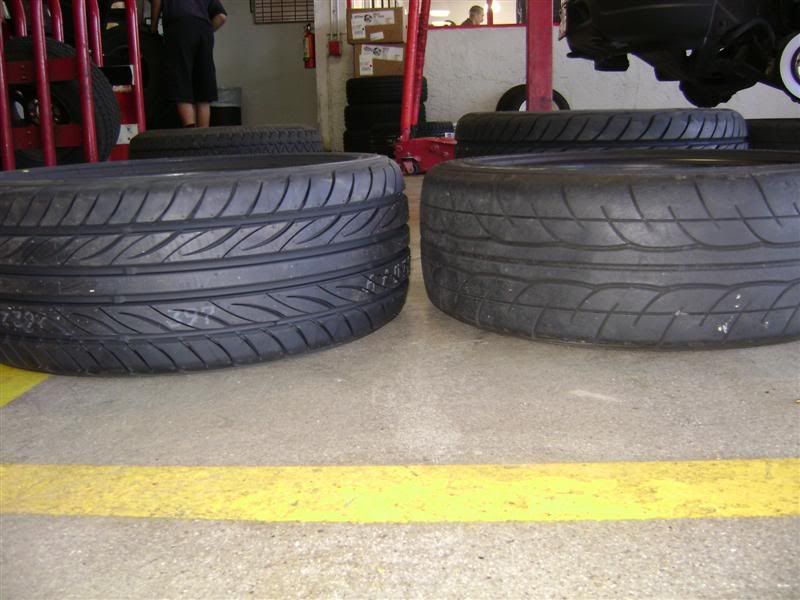 Front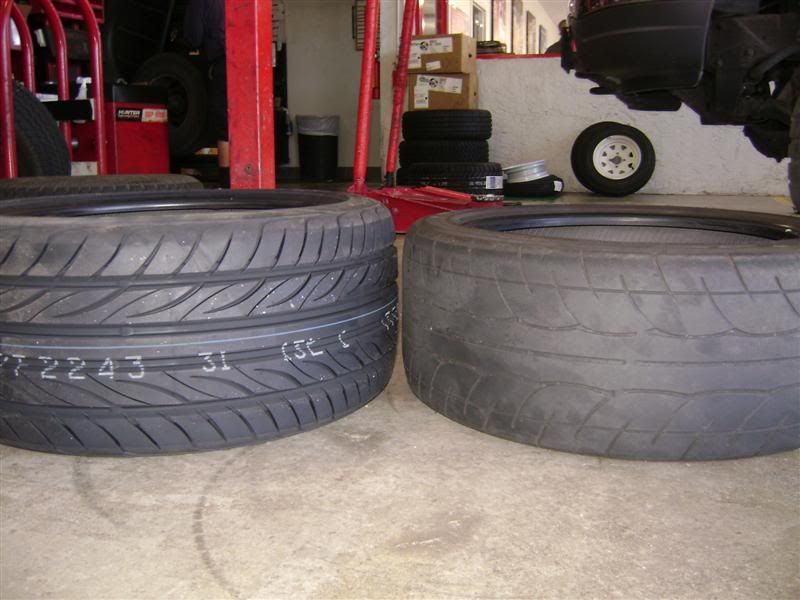 Rear
I was a little worried about putting 195's up front a 5.5" wheel but my tire guy was able to get them on. They look a little odd as the entire tire has turned into a rim protector now rotfl (please ignore the tire lube stuff all over the rim of the wheel... they had to use it to get the bead to seal).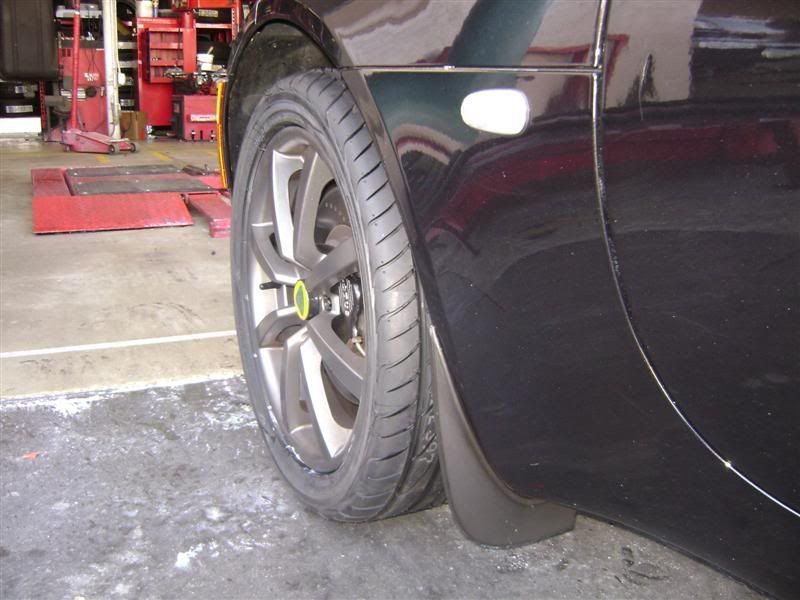 They also have kind of a weird tread pattern... I'm not sure I like it yet but I wanted to take a drive before I made any decision: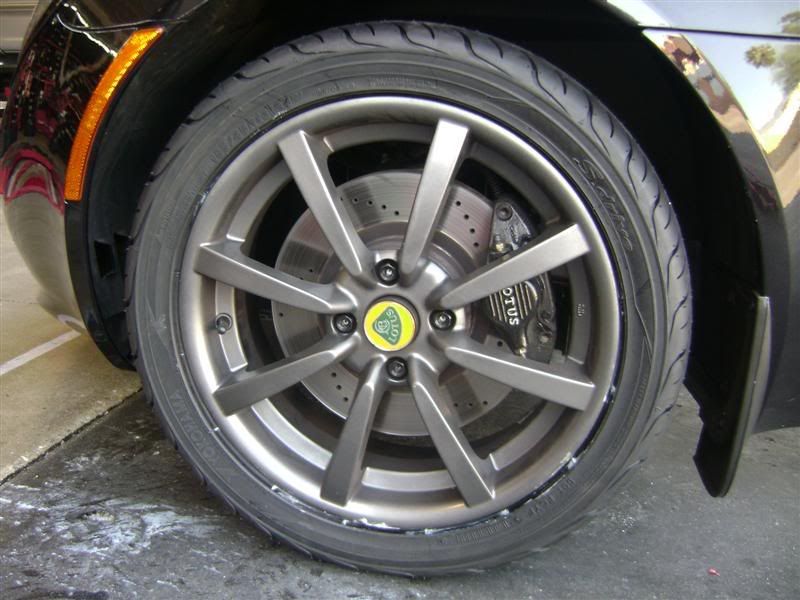 I've put about 100 street miles on them and hit some of my favorite twisties to scrub them in. Here are some driving impressions:
- Turn in definitely isn't as crisp as the AD07s
- They are about 100 times quieter then the worn out AD07s (this is a GOOD thing). My girlfriend made that comment that we could actually hold a conversation and hear the radio now.
- They are a little softer... bumps aren't as back breaking
- Grip level is surprisingly good. They are definitely stickier then my worn out AD07s and come very close to how the car felt when it was new(er). I had a chance to push the car in a WIDE empty area to see it's handling characteristics. It would push slightly before the back tires would come loose. It took a large amount of coaxing before it would ever do that... if that happened on the street to anyone then you're driving WAY too hard.
- Grip from a standing stop was also very surprising. I did a few launches from 3000-4000 rpm and they just hooked. At a little over 4000 rpm they spun maybe a quarter turn before grabbing and launching the car off the line. Very impressive.
All in all, I'm very happy with my purchase. I love the softer feel and the quieter ride. I give these tires a big :up: to anyone that wants a more streetable tire without sacrificing too much performance :coolnana: