Discussion Starter
·
#1
·
rotfl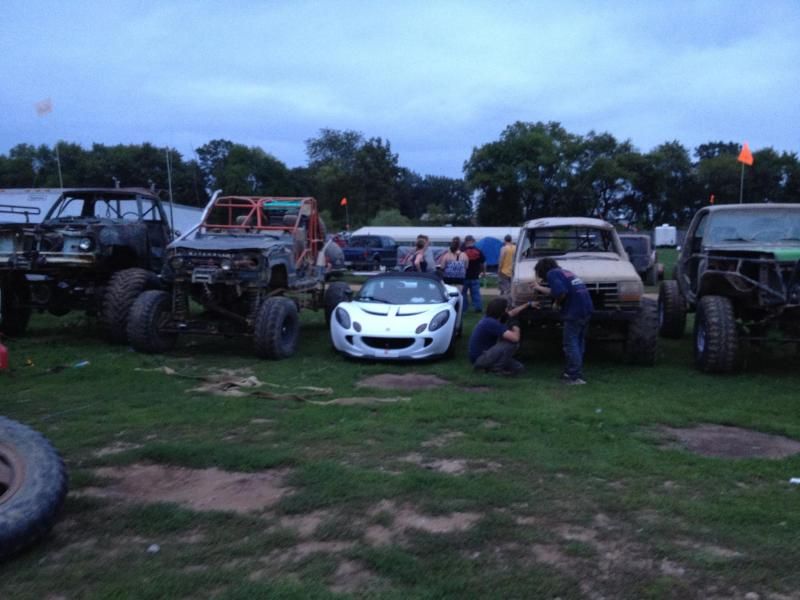 Due to my work schedule, I had to drive the Lotus down to the offroad park this weekend. My friend trailered my Jeep down a day early for me. It's always a good time with all the hillbillies.
The "Mega Wagon" was stuck really deep in the bog... so we had to bust out the excavating equipment. :coolnana: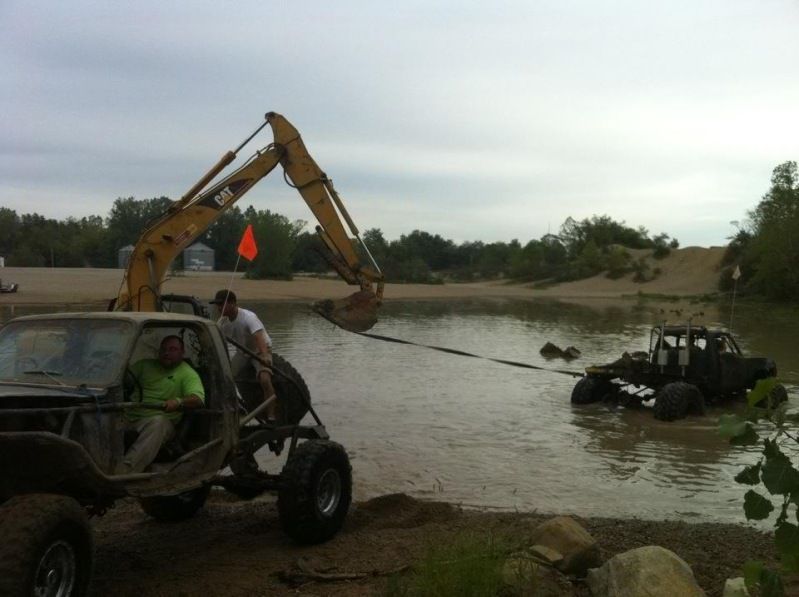 We ventured back into the swamp as usual. I tried a hole that just a bit too deep due to the morning storm that rolled through.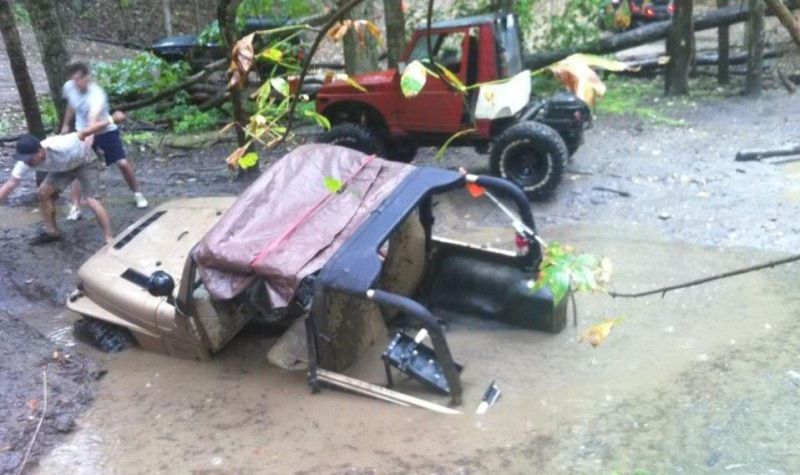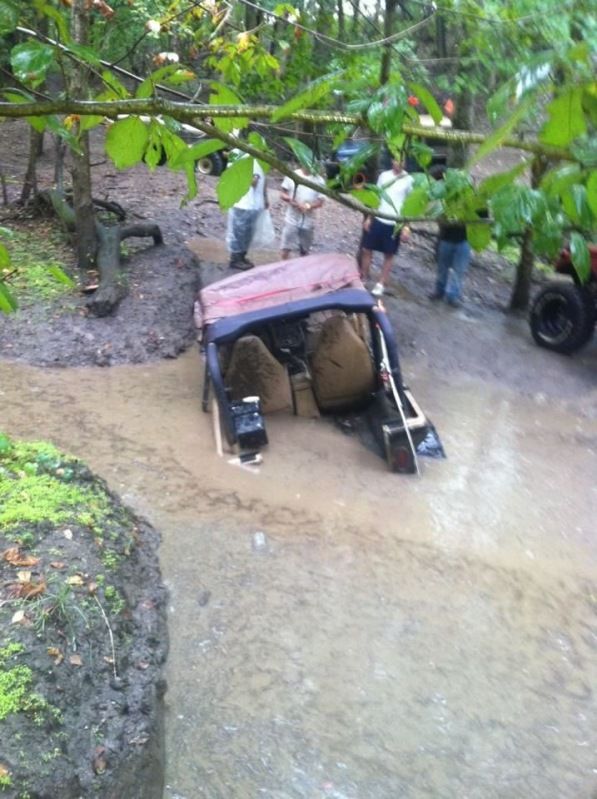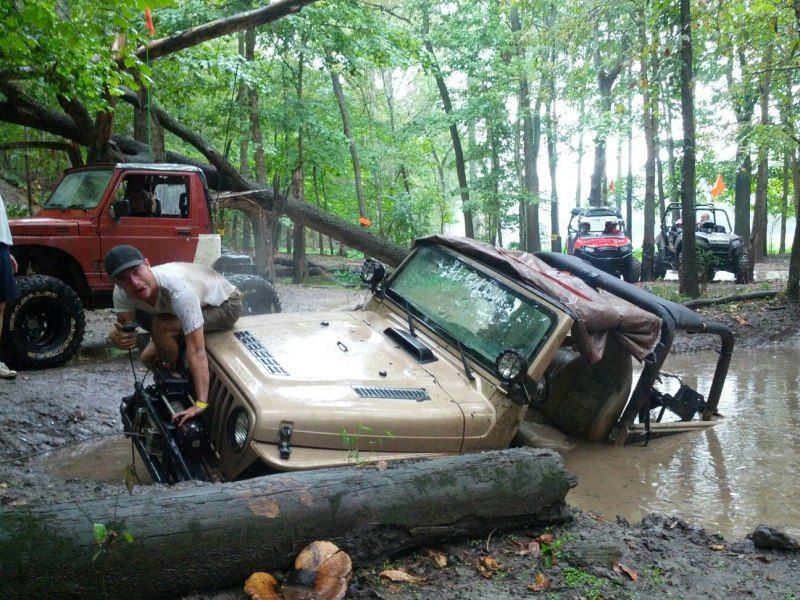 After I finished winching out of my hole, a guy on a quad came up to our group and said that someone was sunk about 100 yards from us and they need help. So our group crossed the creek and saw this guy and about 50 spectators...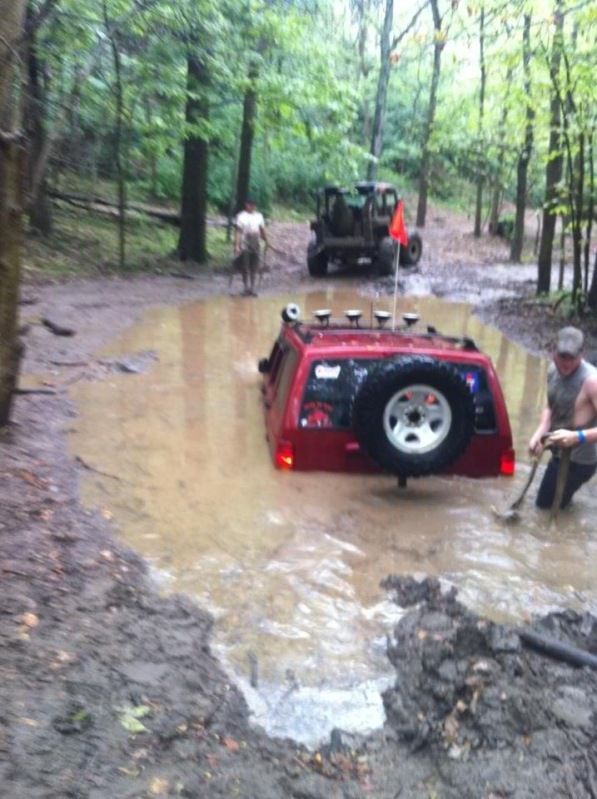 Me and my friend with the diesel samurai had to pull this guy out. It was hilarious! It was about 5 1/2 feet of water. When we pulled this truck out, the driver opened the door and a torrent of water gushed out. No harm done though. We pulled the spark plugs, cranked it to blow all the water out, and it fired right up. He followed us back to the camp site just to make sure he didn't have transmission issues.
I'll have more funny pictures when my friends post them on facebook.