Discussion Starter
·
#1
·
Please PM me here
or
email me @ dsmer1 at live dot com
or
Text me at 4Seven8 Two97 29Six5
I am selling my LOW mileage C60 6 Speed trans. for a Celica GTS.
IT HAS 16,317 MILES ON IT!
Included below is the invoice when it was purchased/installed at Toyota and a pic of my odometer today.
This trans is PERFECT, like new.
This is out of my personal car, the only reason I am selling it is because I am doing a 3SGTE swap.
This was purchased brand new 09/2010 and installed by me under Toyota Warranty
. I ran Toyota Synthetic Fluid in it at the time of install and at 1K miles or so I did a drain and fill on it with fresh Toyota synthetic gear oil again. *RO/Invoice can be provided to show this also if needed
In its very short life it received more maintenance than most of peoples MT ever get!
My car was all stock other than a CAI. Its a daily and I have much faster vehicles so it was not beat on.
My car had 81,728 miles when it was installed *see invoice
My car has 98,045 Miles on it today
and the trans is obviously out so it is not getting any more miles. *see odometer pic
This comes as pictured, with fork, throw out bearing and all.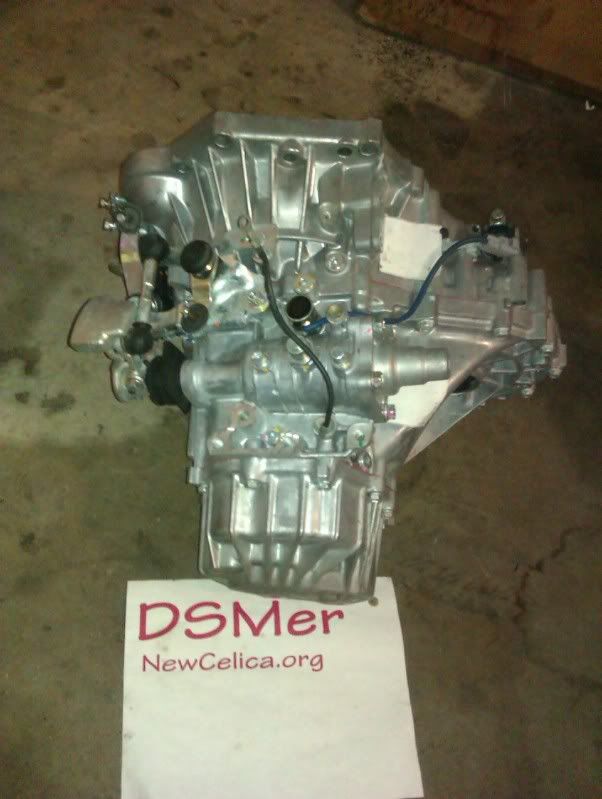 Invoice when new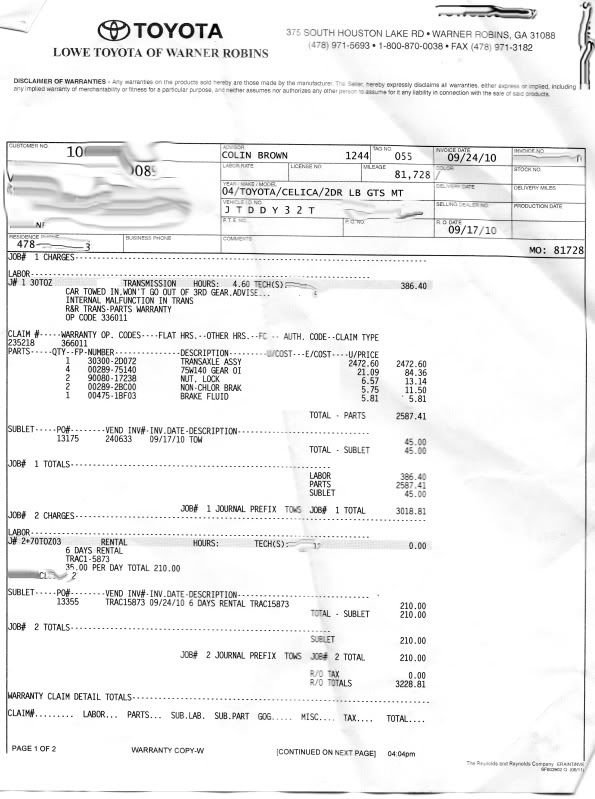 Odometer Today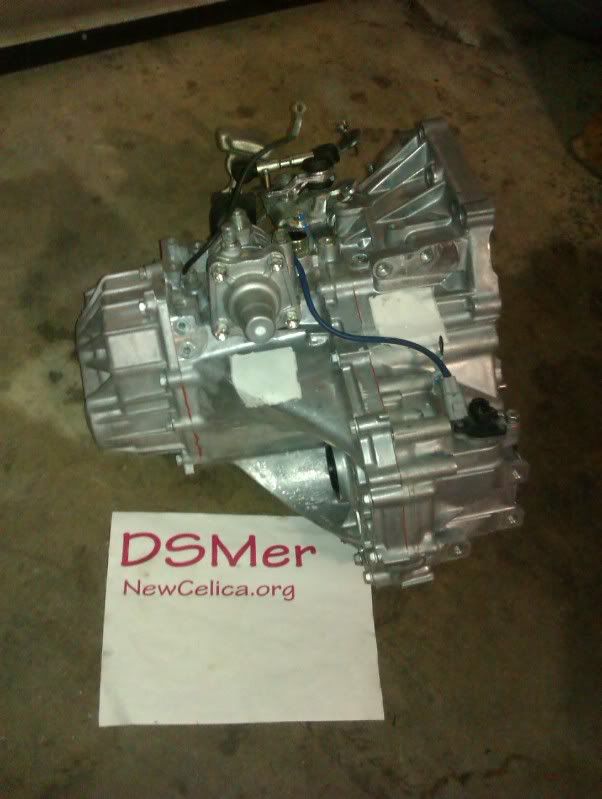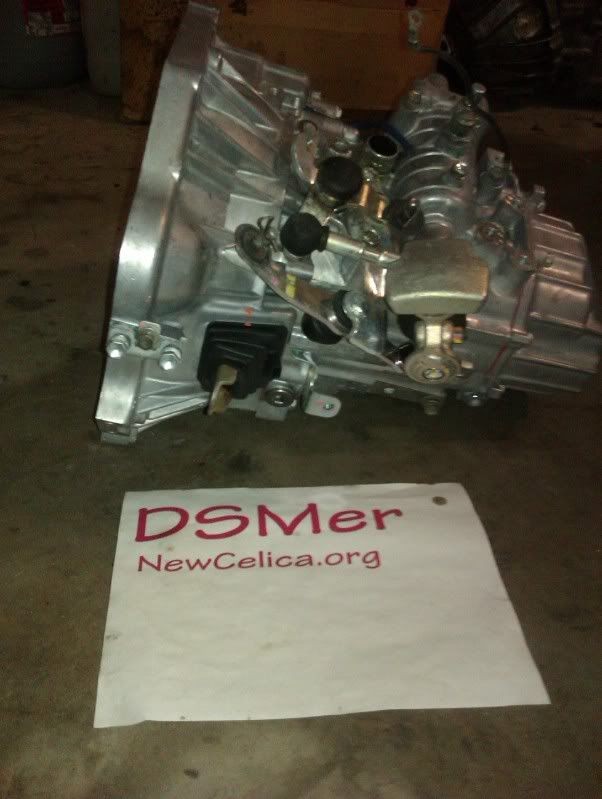 This will be boxed and ready to ship
It will probably packaged like this;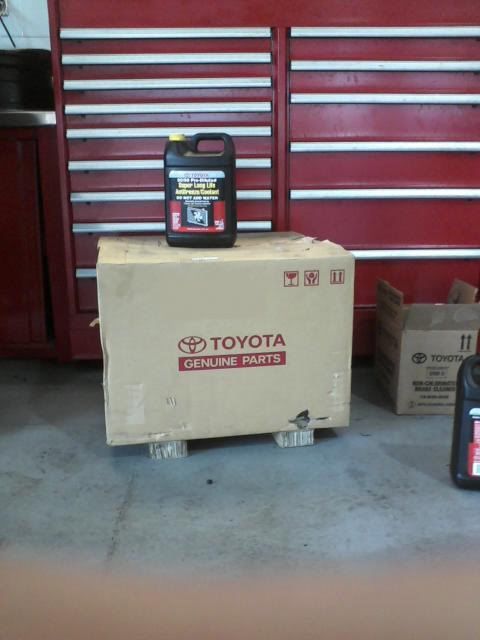 $1500 OBO
I am located in GA, I have shipped lots of engines and transmissions before so it will be packaged safely.
I DO NOT SHIP TO CANADA! I WILL NOT SHIP TO CANADA!
Please PM me here
or
email me @ dsmer1 at live dot com
or
Text me at 4Seven8 Two97 29Six5
THANKS!