Well the time has come to release some information regarding the second generation PPE header.
We've made some significant changes to the design and now have an excellent application for supercharged vehicles.
Updates:
1) Complete redesign in Solidworks allowing for larger diameter equal-length primaries while keeping the collector in the ideal spot.
2) Collector has been rotated to allow clearance for the largest of toe-link braces.
3) We bought the tooling necessary to mandrel bend the primary runners. This was NOT cheap but it allows for an extremely nice looking piece (no welds) while allowing the smoothest possible flow.
4) The primary runners have been enlarged (1.75") for bigger power gains on more powerful supercharged cars (VF/BoE/TVS/BWR Stage 2, etc).
5) Jermaine at VF will be receiving one of our headers soon to create a specialized tune for it.
6) Price will be reduced due to the lower amount of touch labor required to build each header now.
7) We will also offer a custom extra large bore setup for extremely powerful cars.
Here is a teaser picture: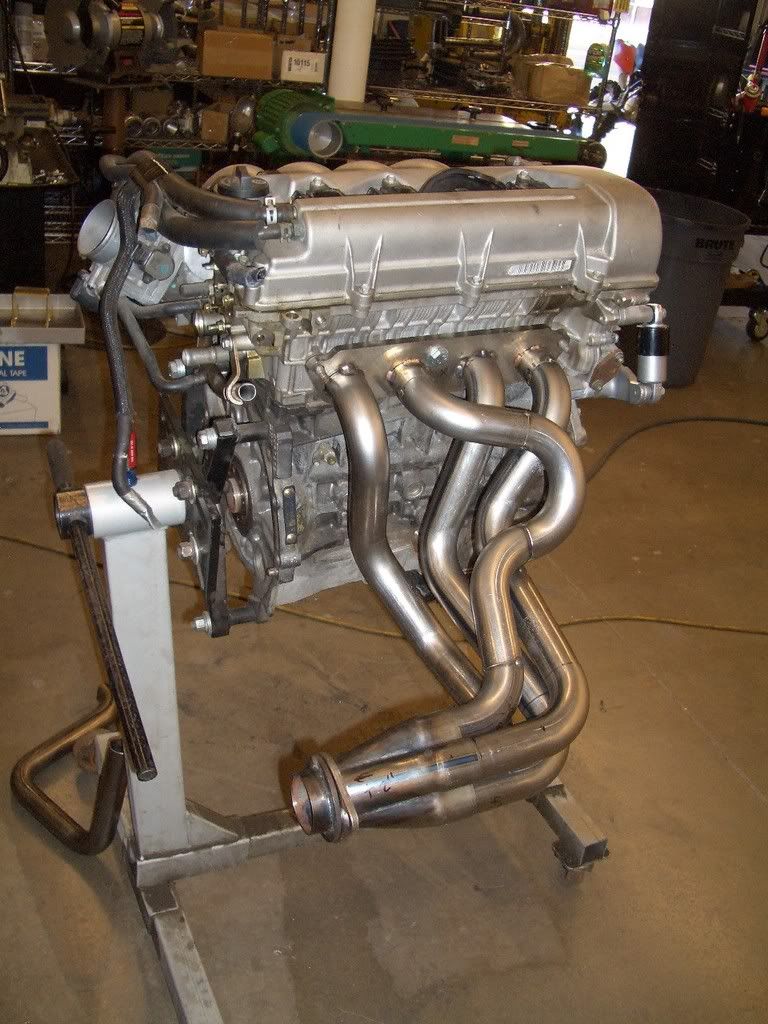 If there is a large amount of interest I'll start a group buy for further price reduction (Estimated $599
)