All the plastic trim and moldings were cleaned with Meguiars APC+ and a Swissvax Brush and then treated with 1Z Einszett Gummi Pflege Stift.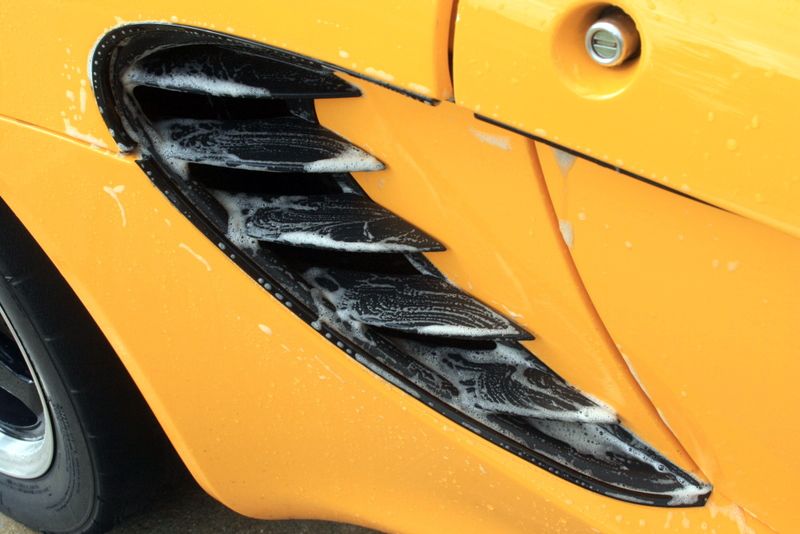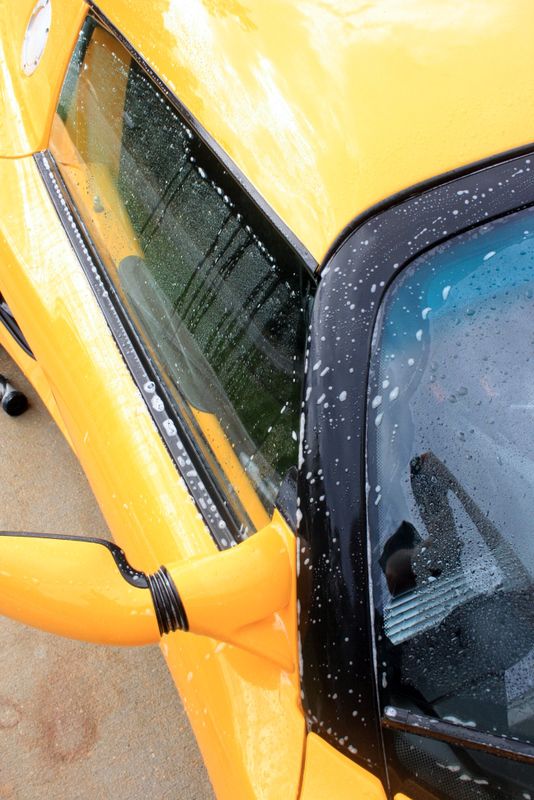 This is the only damage the Targa sustained from its flight at 120mph on the highway!
After being compounded and polished..
A couple test 50/50 shots, the best I could capture on the camera with this color.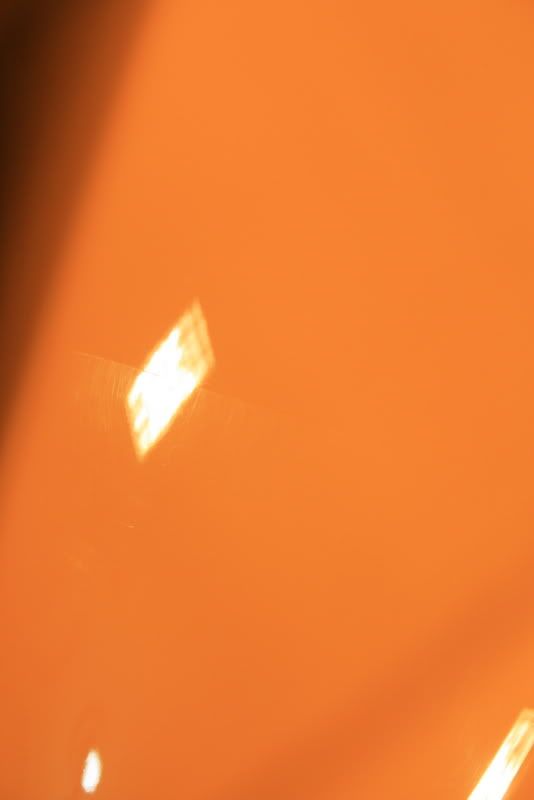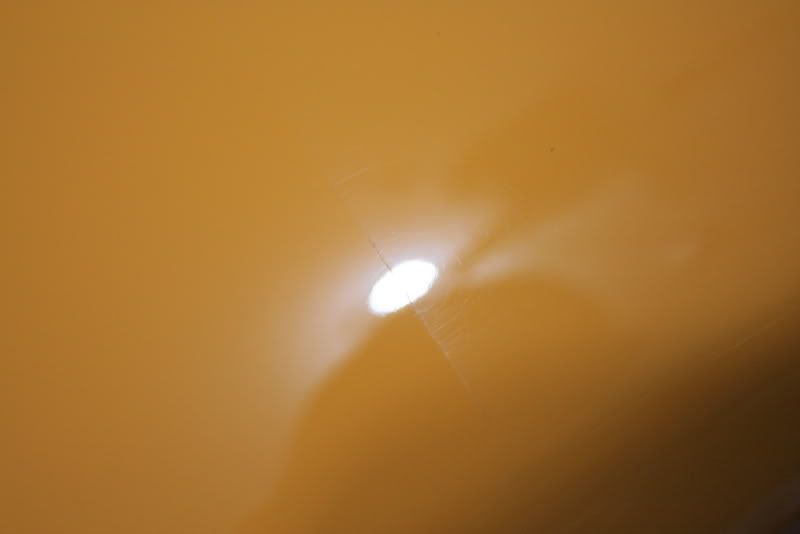 All the plastic trim, painted edges and the clear bra were taped off to prevent any damage from the buffer..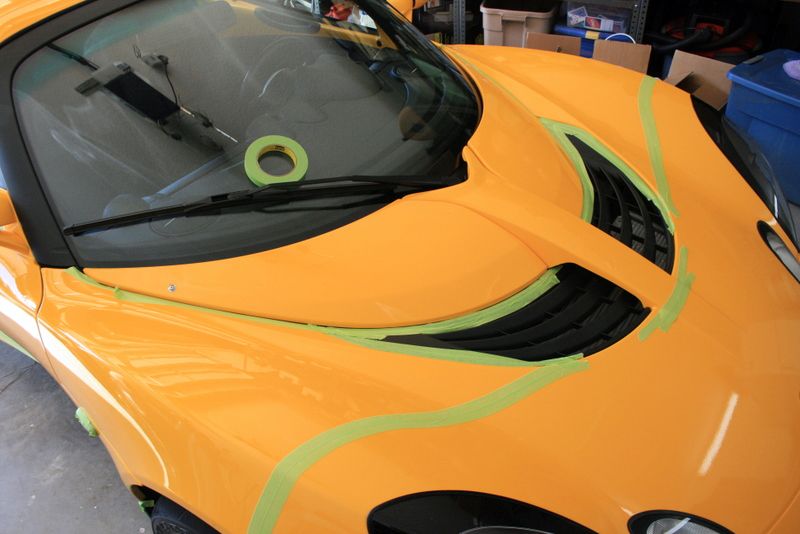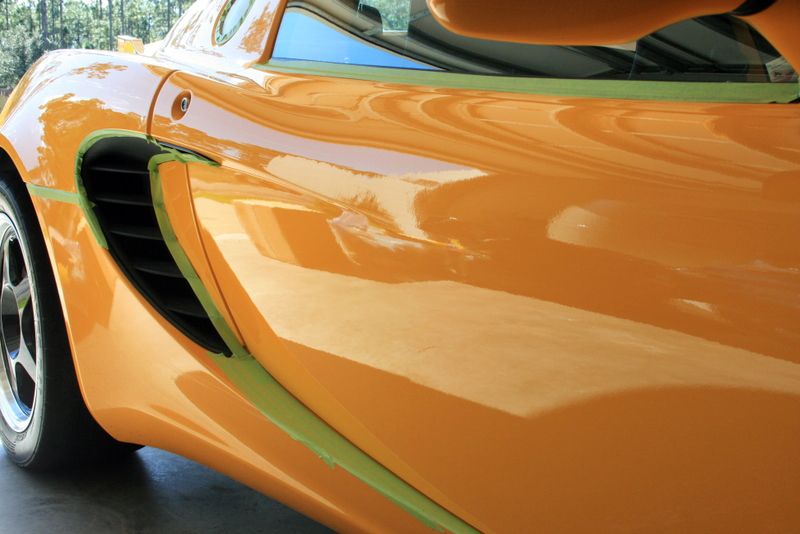 The engine was also degreased and dressed with Meguairs APC+ and Hyperdressing..
The only hint that you get to watch out for this thing!