Discussion Starter
·
#2
·
After a thorough wash with Tropi-Care's Citrus Wash to remove any remaining wax or contaminants, I pulled it in the shop to begin the claybar process.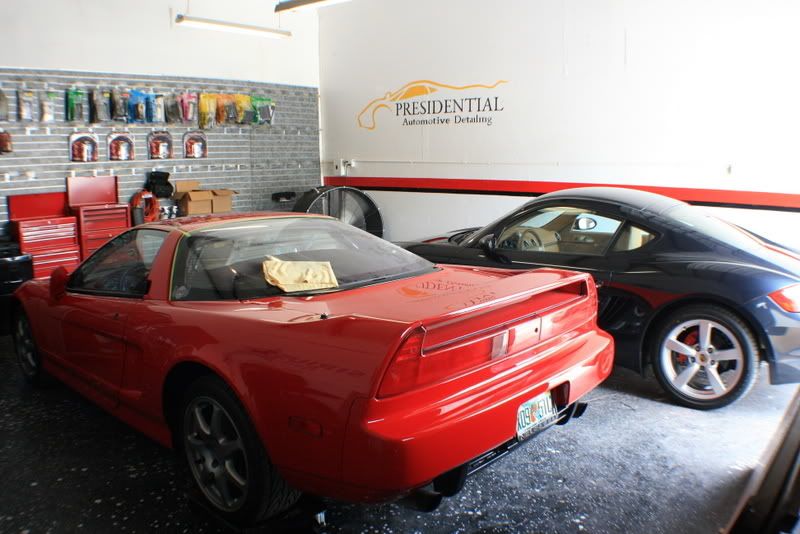 A couple action shots.
I then proceeded to tape off half the hood to see if there would be a noticeable difference using SIP/Orange pad on a DA for the 1-step.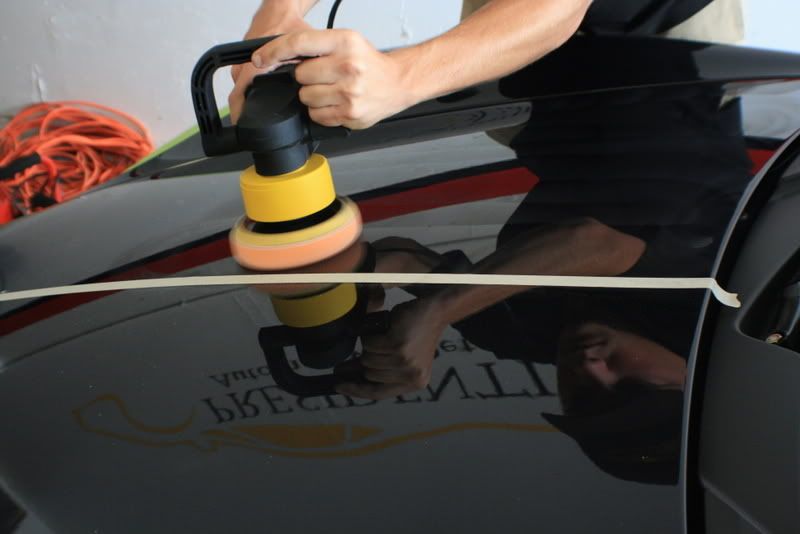 It was hard to capture on the camera, but there was a pretty dramatic difference in the clarity and depth to the paint and no more holograms!
This is what my camera could pick up with the halogen, it looked worse in person.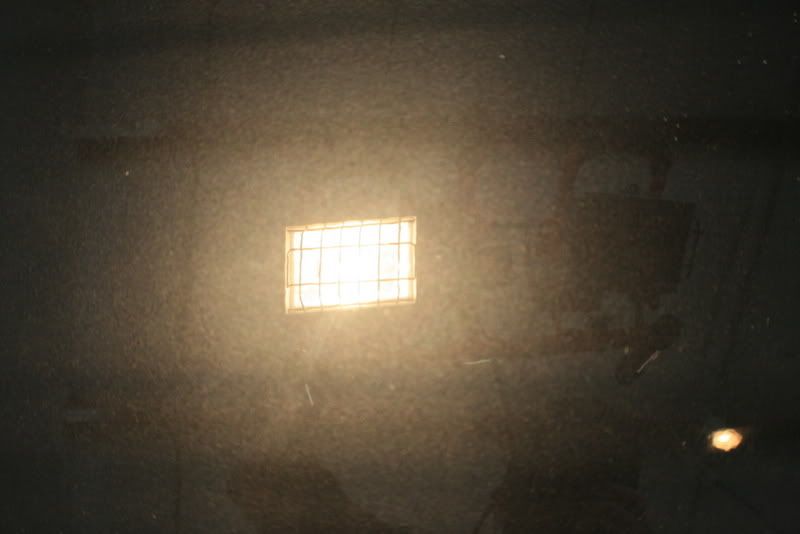 Now after only 1 pass with SIP/Orange using the G100 DA.
With my camera flash.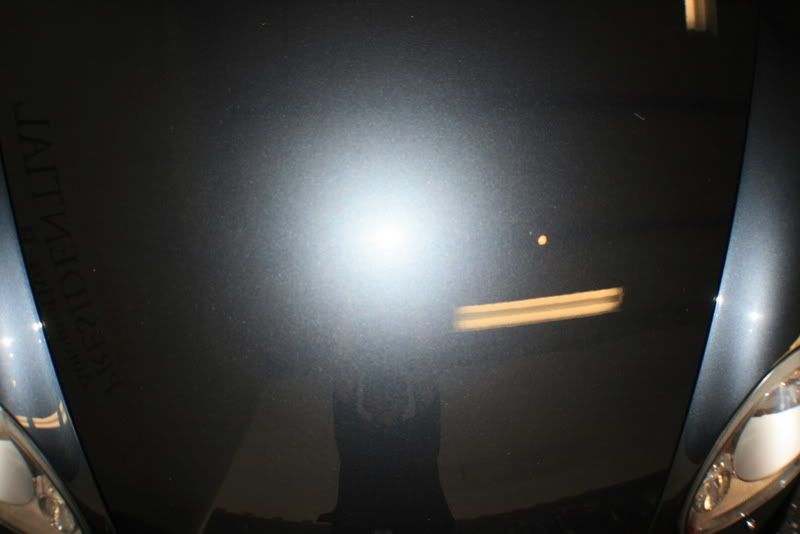 Here I am inspecting the paint and removing the polishing residue.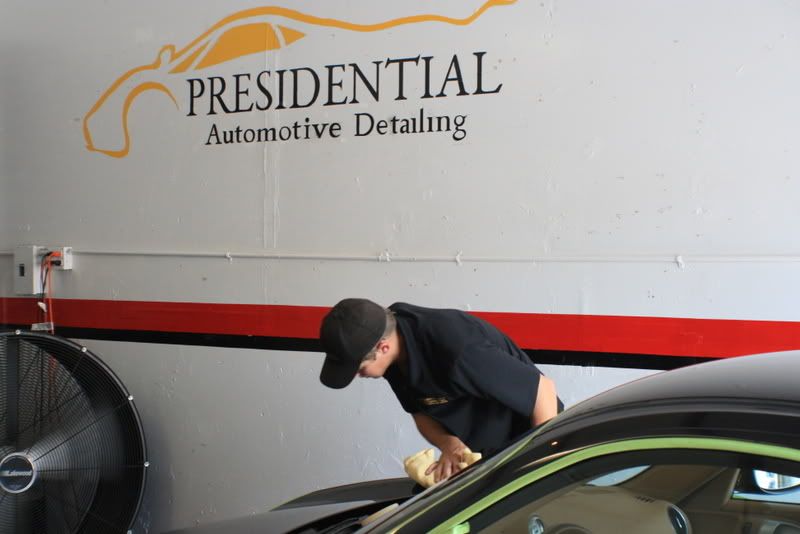 Remember that scratched up gas cap?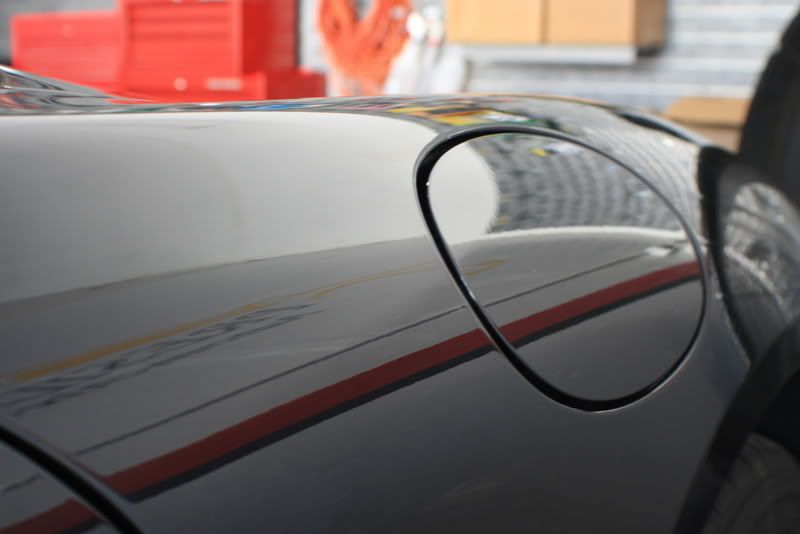 I used #0000 steel wool with Adams Metal Polish #1 to remove the rust stains from the exhaust tips.
Before.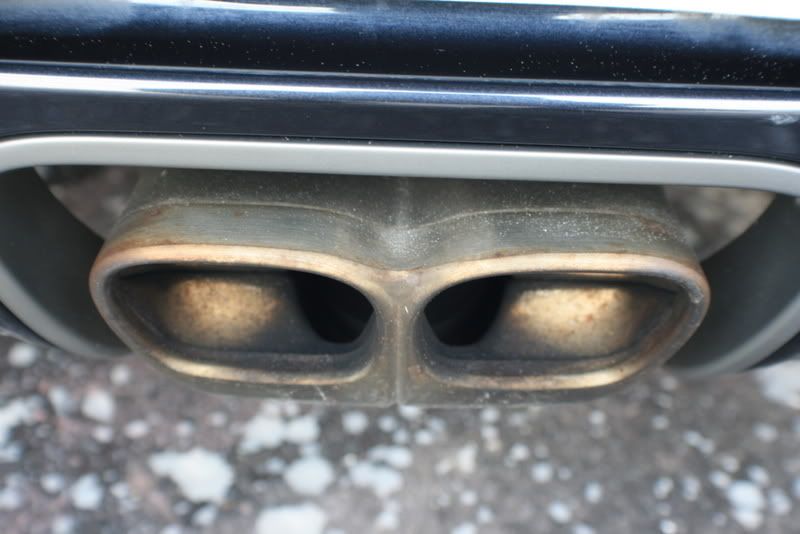 After.