Discussion Starter
·
#1
·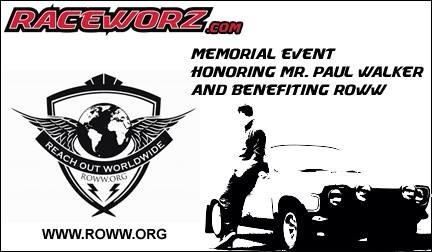 ***Even though we know most Lotus owners are into road racing type track events we thought it would be beneficial to extend an invitation to the Lotus community for a Car show and Drag Racing event to mix it up!***
Raceworz is an interactive motoring experience. All types of cars, trucks, motorcycles or scooters are welcomed. From: Domestic, Euro, JDM, Hotrods, Musclecars, Street Bikes, Ruckus, Import or Domestic Trucks etc.
June 22nd, 2014

11am-5pm
Here are a few ways you can participate:

Attend:
Basically you are a spectator enjoying the sites, sounds, food and vendors. Checking out the scene and having a good time.
$10
entrance fee.
Show:
This is where you show off your pride and joy. Whatever that ride may be: Car, Truck, Bike, Scooter, Van, Bus, haha...You will be automatically entered into our show and eligible to win a trophy in one of our categories.
$40
to participate.
Show & Drag:
We purposely are holding this event at a drag strip to give you the opportunity to do some fun runs down the 1/4 mile. How many car shows have you attended only to be sitting around for 5hrs doing nothing?? This event allows you a safe and legal way to have some fast fun and to really test out your build. You will also have a spot in the show car staging area to show off your ride too & be judged to win a trophy. You can do unlimited runs all day, just need to get in line again. Please bring your own DOT approved helmet! $60 to participate. Even if you just want to drag all day and not be in the show, the price remains the same,
$60
.
Pre-Registration is already
OPEN
!!!
You can register your car @
[B]www.raceworz.com[/B]
We hope to see some of you guys out there!!!
This is an event that you
DO NOT
want to miss!!!!
Event will be held at:
Sacramento Raceway
5305 Excelsior Rd,
Sacramento, CA 95827
If there are any questions about the event or group registration
please
email us
at
[email protected]