This has probably been discussed to death someplace on the Forum, but I didn't find much with a search.
A friend has asked me to design a shift knob for him and I wanted to make something cool that wasn't a copy of a knob already made.
So I come here looking for ideas. Have a design in your head that you'd like to see made or have any ideas?
I made a couple trial knobs, these are aluminum, one polished and one machine finish. Very basic...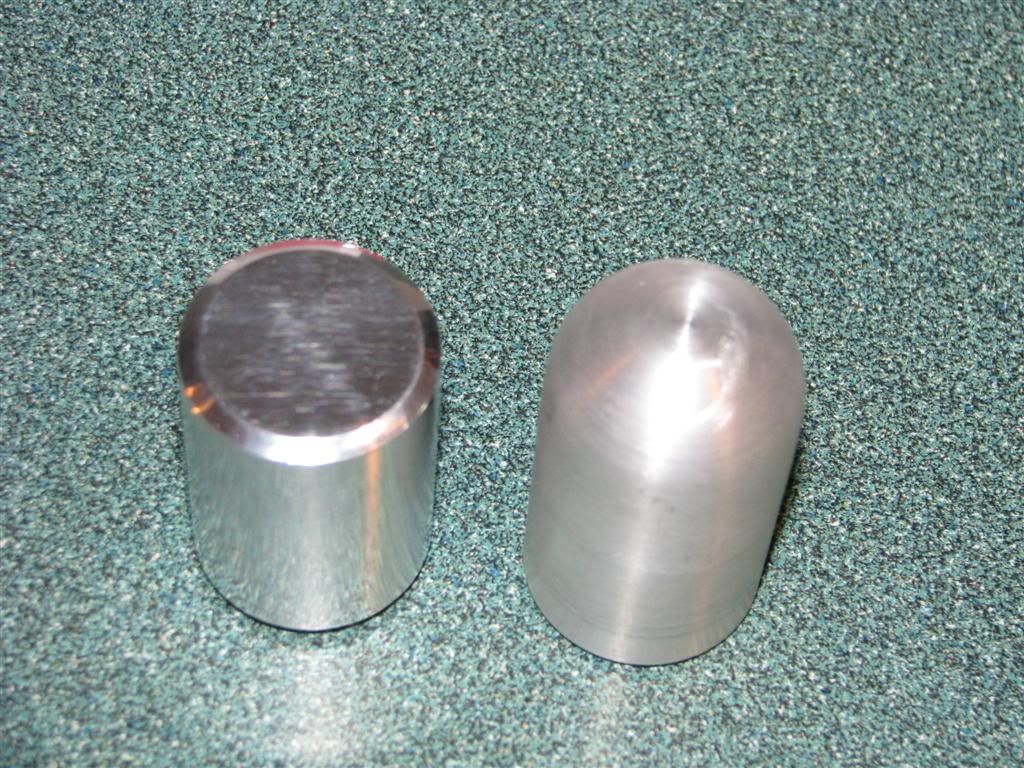 Added a badge to make it look a bit better...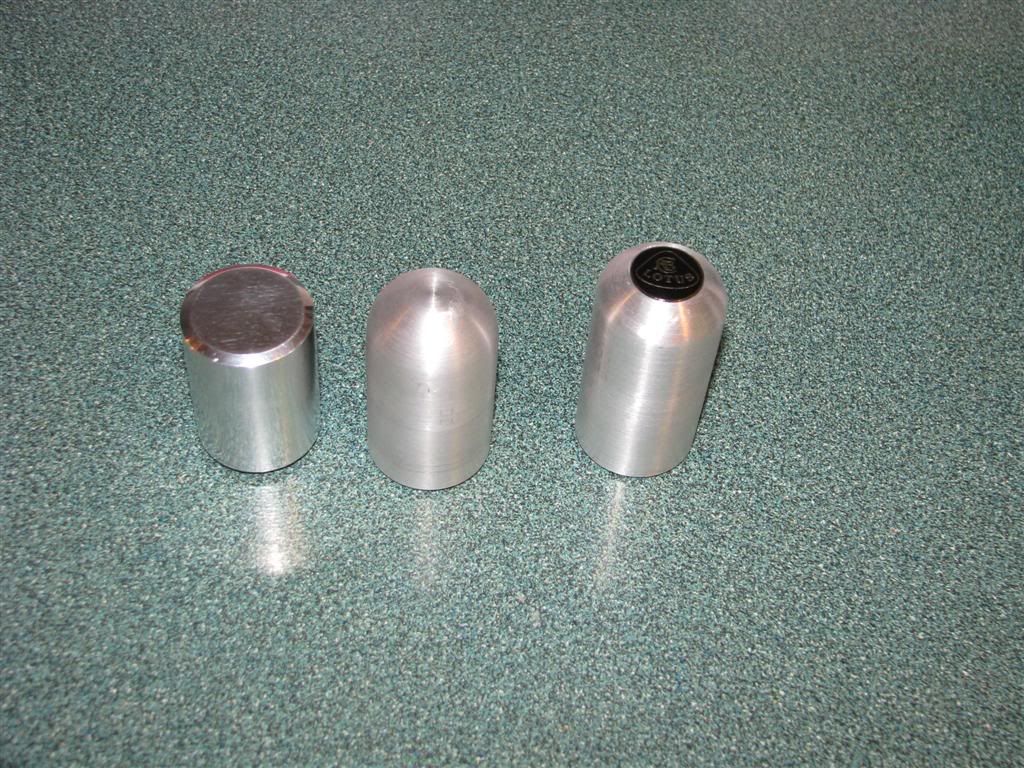 But I'd still like to do something more. Coating / anodize in colors? Bigger? Smaller?
Any ideas???