Discussion Starter
•
#1
•
After 15k miles on the stock A048's, it was time. My rear tires were showing beneath the rubber.... and running into a few t-storms on my 30 hour roundtrip from Alabama to Illinois, I was searching for the next set of tires.
Most importantly, I had to figure out what my main use of the lotus was. My car is mostly street use with an intention of 1 or 2 track/autocross per year until I get my other DD back. The mini is a great DD, but I will be lending it to my cousin when he starts living with me to study English here.
After days of research, I came down to 3 options:
1. Get 2 new rear A048s. The fronts still had some good life on it, so this would have been a good choice to keep the car "stock"
2. R888s. It's been proven by many that these are great tires.
3. R1Rs. Very similar to R88s, but more street oriented. I read that it has the same rubber as the R888s, but with more tread and a slight difference in construction.
Looking at the use of my car, I decided to go with the R1Rs mostly due to the fact that my car is street driven. If I tracked/autocrossed more, I would have went with the proven R888s...
The only thing with the R1Rs is that it comes in wider size than stock. Using this:
http://www.sector111.com/images/products/product_comparisons/wheel_comparison_1_2008.pdf
, I realized that it was okay to go wider. People commented on that wider tires will yield more understeer, loss of response, and less gas mileage. However, I have wider tires on the subaru over stock and I actually liked the change so it wasn't that big of an issue.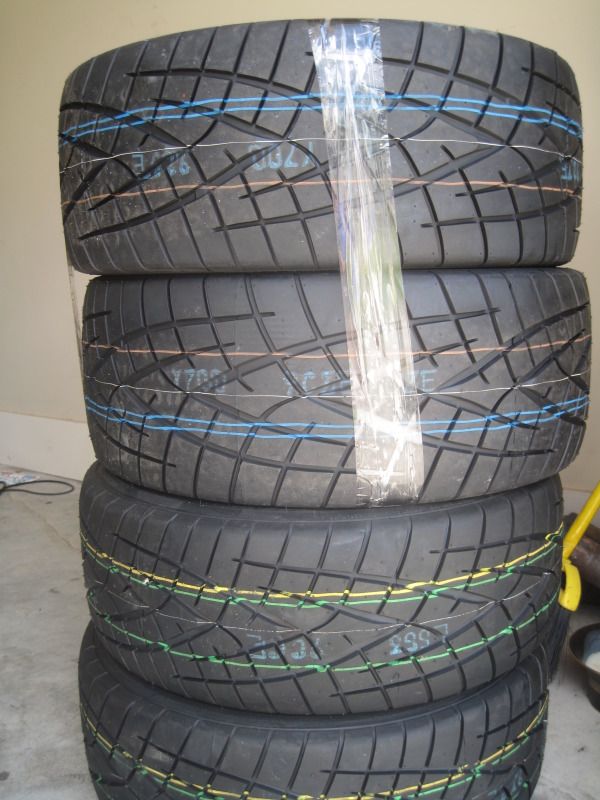 Fronts: 205/50R16
Rears: 235/45R17
First Impression
-The rubber felt really soft!
-Streetability was superb. I know my stock A048's didn't have much life in it... but the ride was so much softer. I intentionally drove in crappy roads and over railroads, etc. While I felt like my car was about to snap in half on my A048s, the car was softer than my subaru (even though it does have some harsh suspension setup)! I used to cringe before I hit any bumps, but not any more.
-Grip feels good. It was still within the break-in period, so I didn't go crazy. Unfortunately, Alabama doesn't have much windy roads either
However, I have tried some "spirited" driving and I was pretty confident.
-I always thought my exhaust drone was loud... but I realized that my tires also contributed to that drone. With new tires, it drones less on the highway...
-The car feels much stable at higher speeds.
-Lastly, I did feel as though the car was less twitchy with wider tires over the A048s. Not sure if this is a good thing or not. Still, I felt good driving it.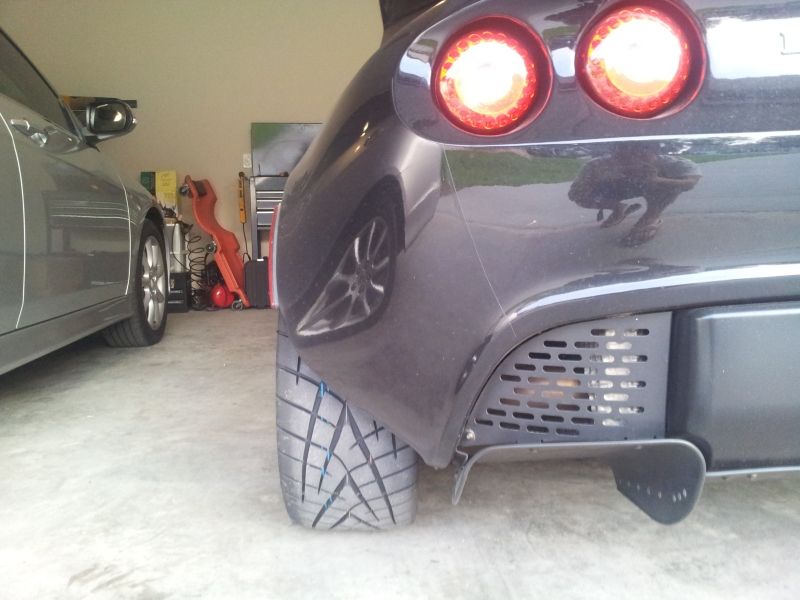 To summarize, I think these are great tires for the street. If I ever make the lotus more track/autox oriented, I would get another set of wheels and r-compound tires like the hoosiers. My impressions will probably change as these wear out, but it was a good alternative to the R888s and it "should" last a little longer. It was also about $150 cheaper than the R888s. I know the cost difference isn't much, but I just didn't want to purchase an "overkill" of a set of tires for the street unless all I did was spirited driving. I am happy with my decision and hopefully this would help future tire-lookers out there.